Instructions
1. Click Media Settings (gear icon) at the bottom of the screen.
2. Click Sign Language.
3. Check Enable Sign Language Video.
4. Choose a person from the list to be your interpreter. Note: Only users with TA roles will be listed as options.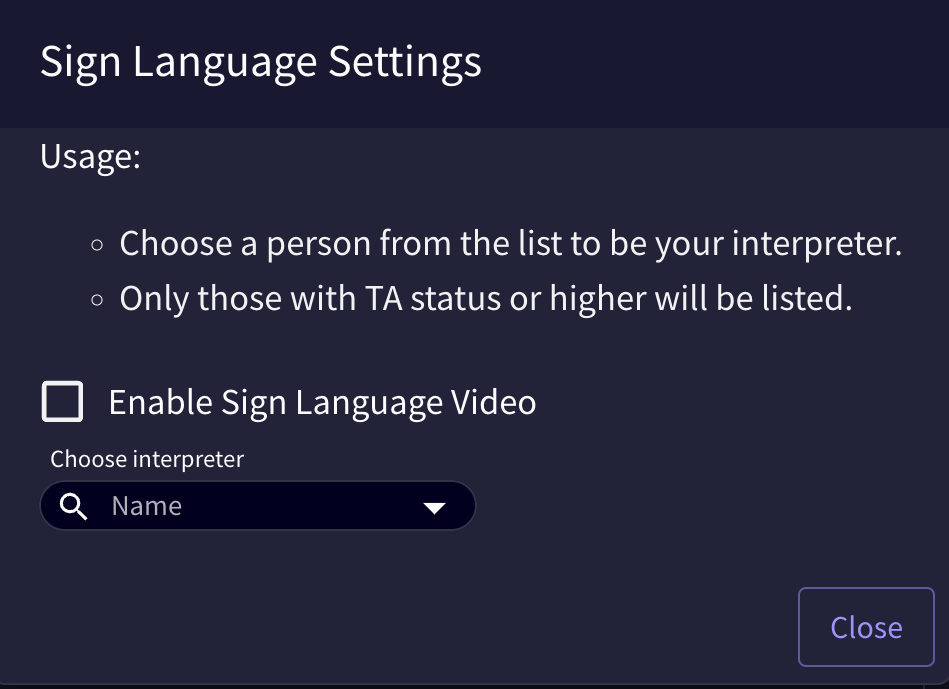 5. Click Close.
6. Click Save.
You will see the Sign Language video in the bottom right corner of the screen. You can resize and move the window around the screen.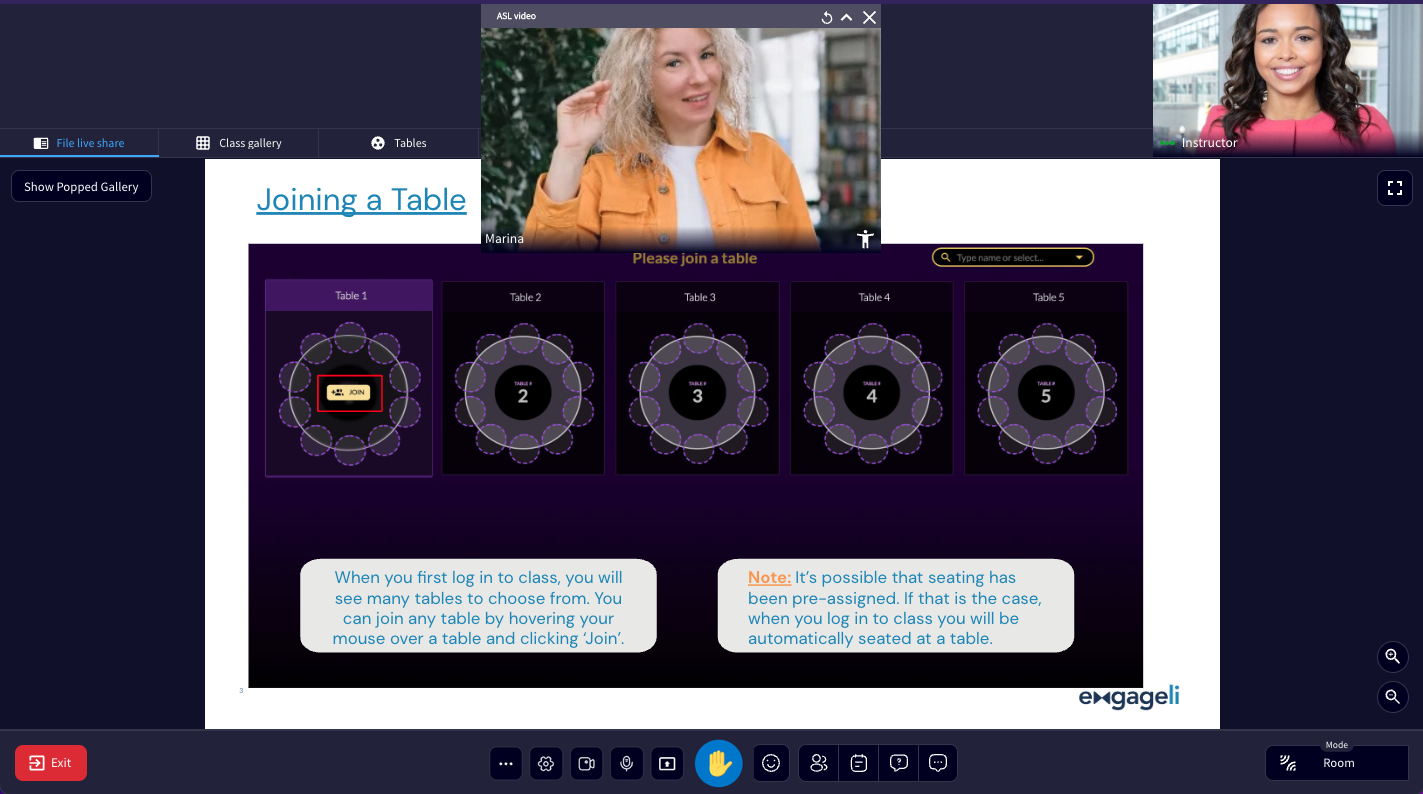 Need more help? Contact Support.