You can easily edit your class recordings in the Playback Room.
Instructions
1. Log into the Playback Room. (Note: It's the same login screen for the live class, just toggle to Playback at the top of the screen).
2. Select the recording that you want to edit from the Select Recording drop-down menu.
3. Click Edit Recording.
4. Click Add Trim Markers and the recording timeline will add two brackets which represent the region you want to delete.
5. Click to start the recording.
6. Stop and place the trim markers on the section you want to remove.
7. Click Clear Edits to remove the trim markers if needed.
8. Mark all of your edits or trims before saving.
9. Click Save Edits to save.
10. Click Commit Recording Edits to confirm the edits.
11. If you wish to revert your changes, Click the Restore Recording button.
Note: You can also trim external videos uploaded to the Admin Portal in the Playback room. You can change the name of the class recordings in the Admin Portal.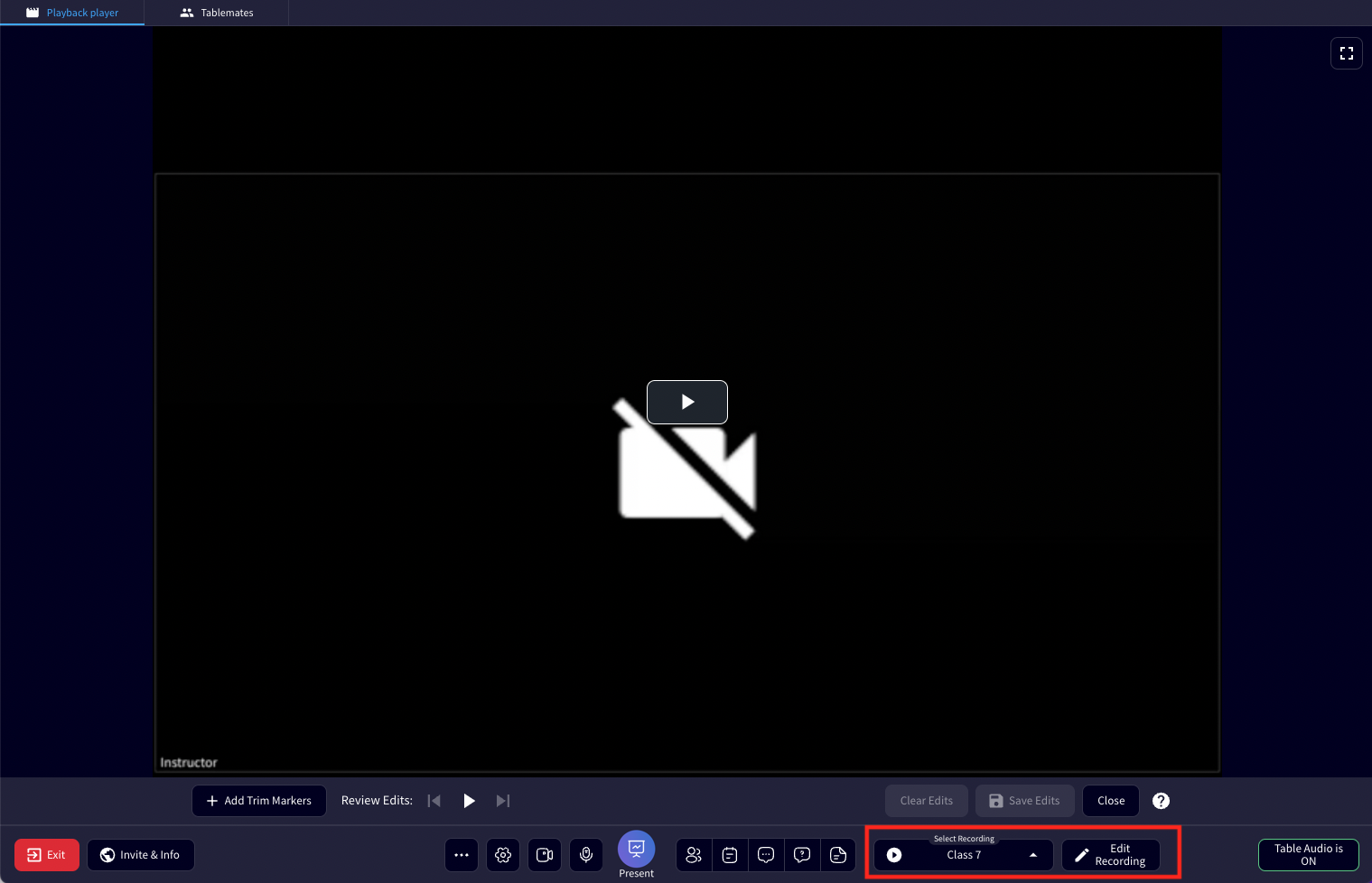 Need more help? Contact Support.