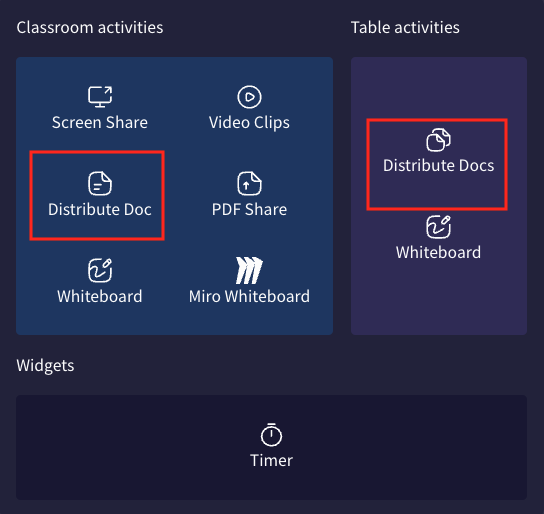 Distribute Doc under Classroom activities allows you to share a collaborative doc with the whole class. All the class participants can view the doc and collaborate at the same time.
Distribute Docs under Table activities allows you to share separate collaborative docs with individual tables that learners can collaborate on in their table groups.
You can link the following types of document share:
Google Docs

Google Slides

Google Sheets

Microsoft 365 documents - Word, Excel, and Powerpoint files
Click to learn about Action Tags for a Class Document and Table Documents.
Need more help? Contact Support.