Instructions
1. Sign in to your Engageli account at portal.engageli.com/partner where "partner" is the name of your institution.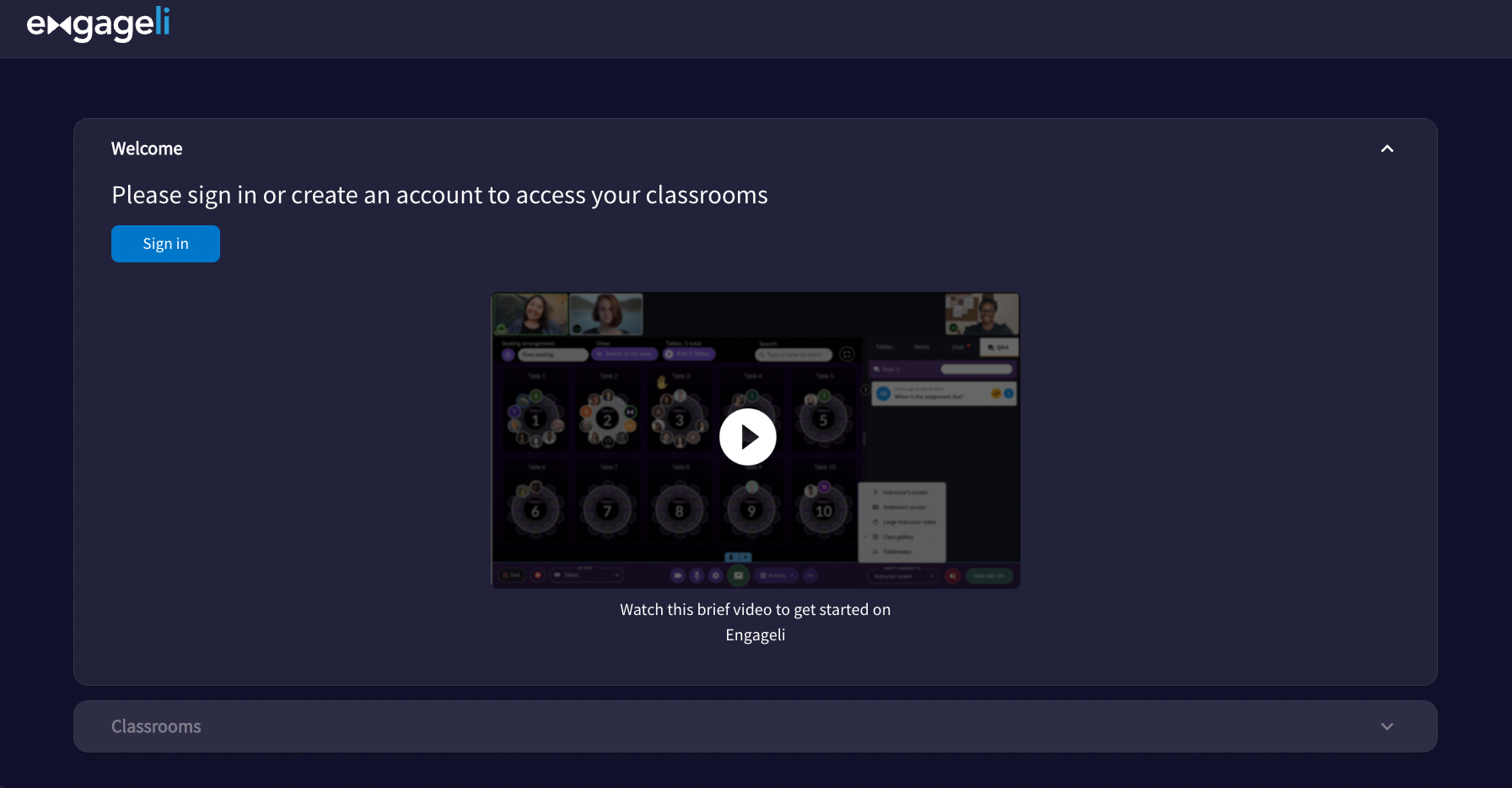 2. After logging in, click the three dots menu to the right of the classroom name.
3. Select Portal Access. This will take you to the Admin Portal where you can configure your classroom, adjust settings, and view class data.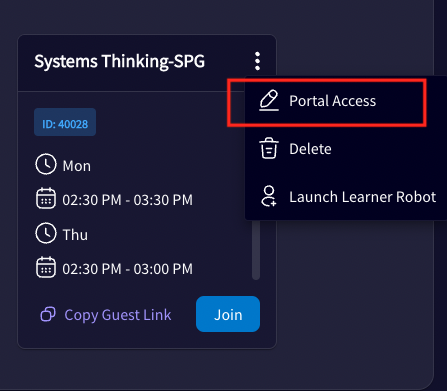 Note: Not sure which version of Engageli you're using? Click here.
Click here to learn more about the different versions of Engageli. Contact your Partner Support Manager or support@engageli.com for information about upgrading to Engageli 3.0.
Need more help? Contact Support.