In the Admin Portal, you can easily access the results of polls taken asynchronously in Modules.
Go to the Engageli Admin Portal.
Click Classes on the left to expand the menu.

Select your class or use the search field to find your class.

Click Async Polls.

All polls will populate on the screen.

Click the image to see the poll question.

See the summarized responses on the screen.

Click the Details button to see responses by individual learners.

Use the filters to see responses submitted by staff (instructors and TAs) or guests.
You can download the poll responses by clicking Export to CSV.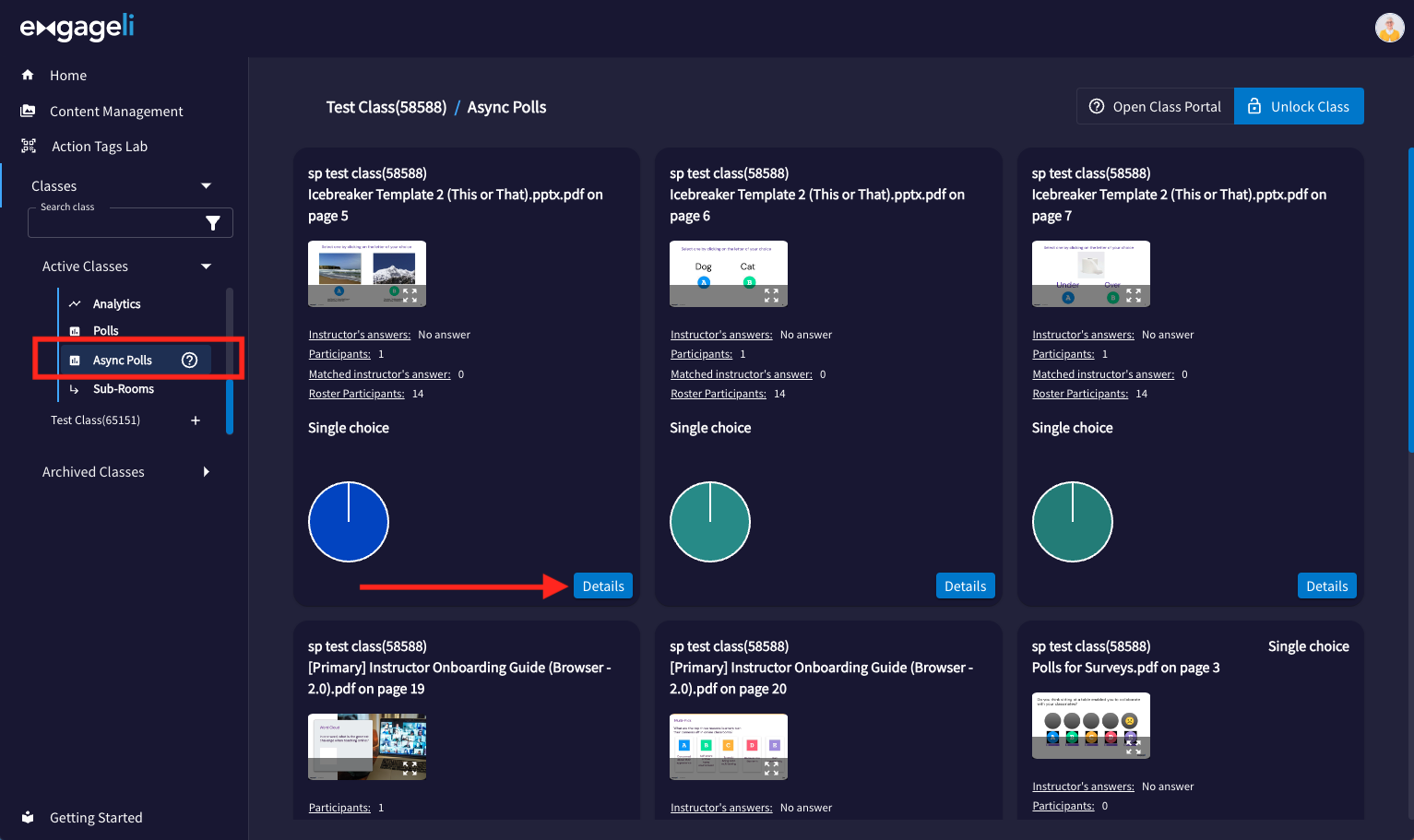 Need more help? Contact Support.