No! When the classroom audio is set to Table Mode, you can hear and be heard by only the people at your table.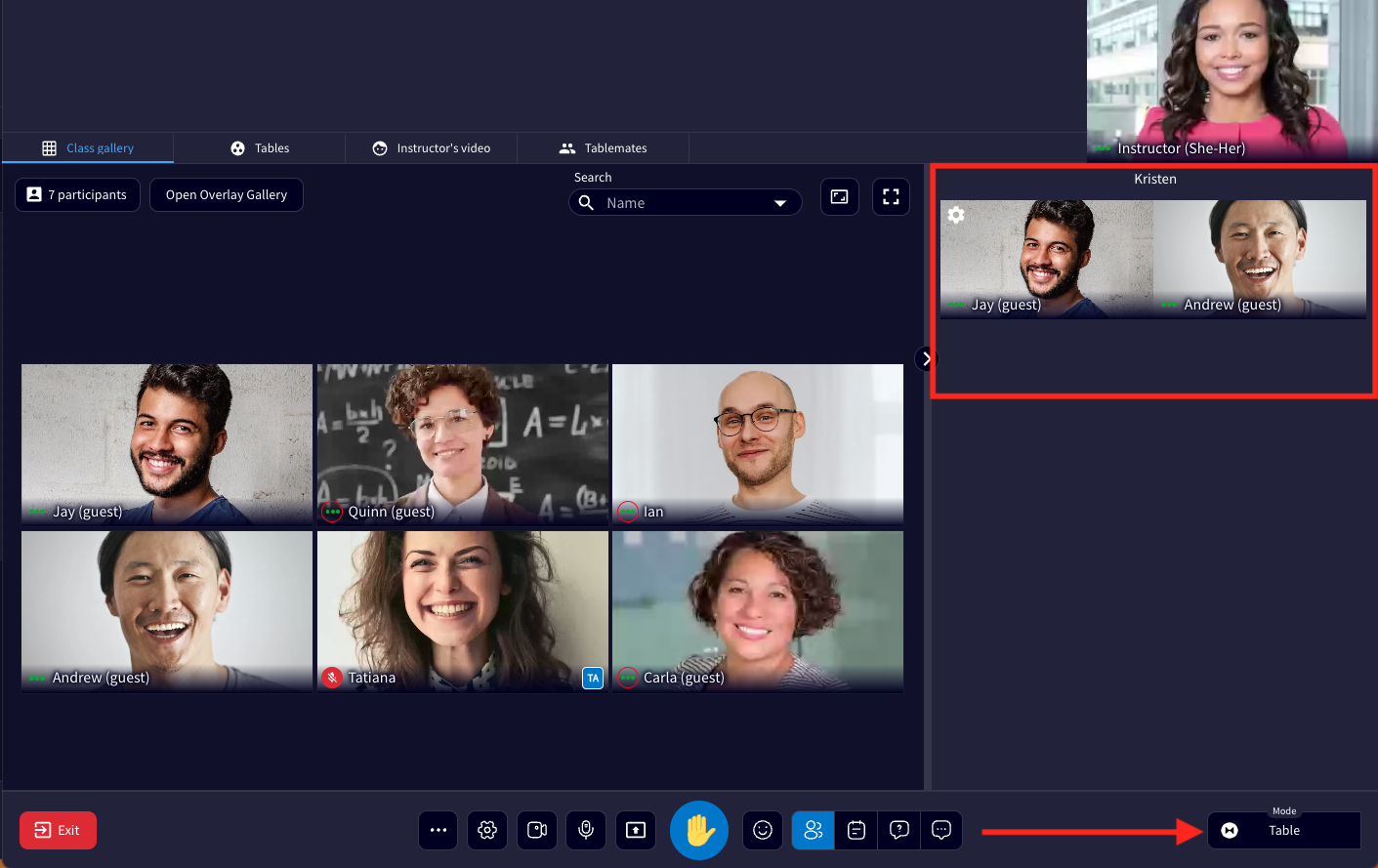 In this example, since the classroom is in Table mode, Jay and Andrew can hear and be heard only by each other.
When you click the Raise Hand button in Table mode, you will see the following notification.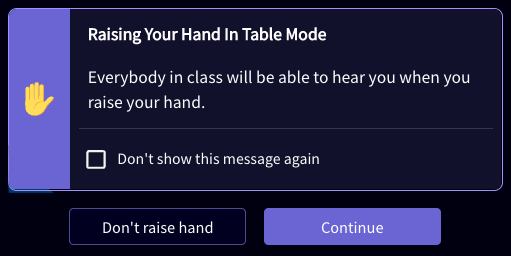 If you just want to talk to your tablemates, click Don't raise hand. If you want to address the entire classroom, click Continue to go to the podium.
Related Articles
Classroom Audio Settings - Learners
Need more help? Contact Support.