When your instructor shares YouTube or video clips, the video will play in the main window on your Engageli screen. The video player should unmute automatically, and if not, you will see a notification to unmute: "Move your mouse or click here to unmute."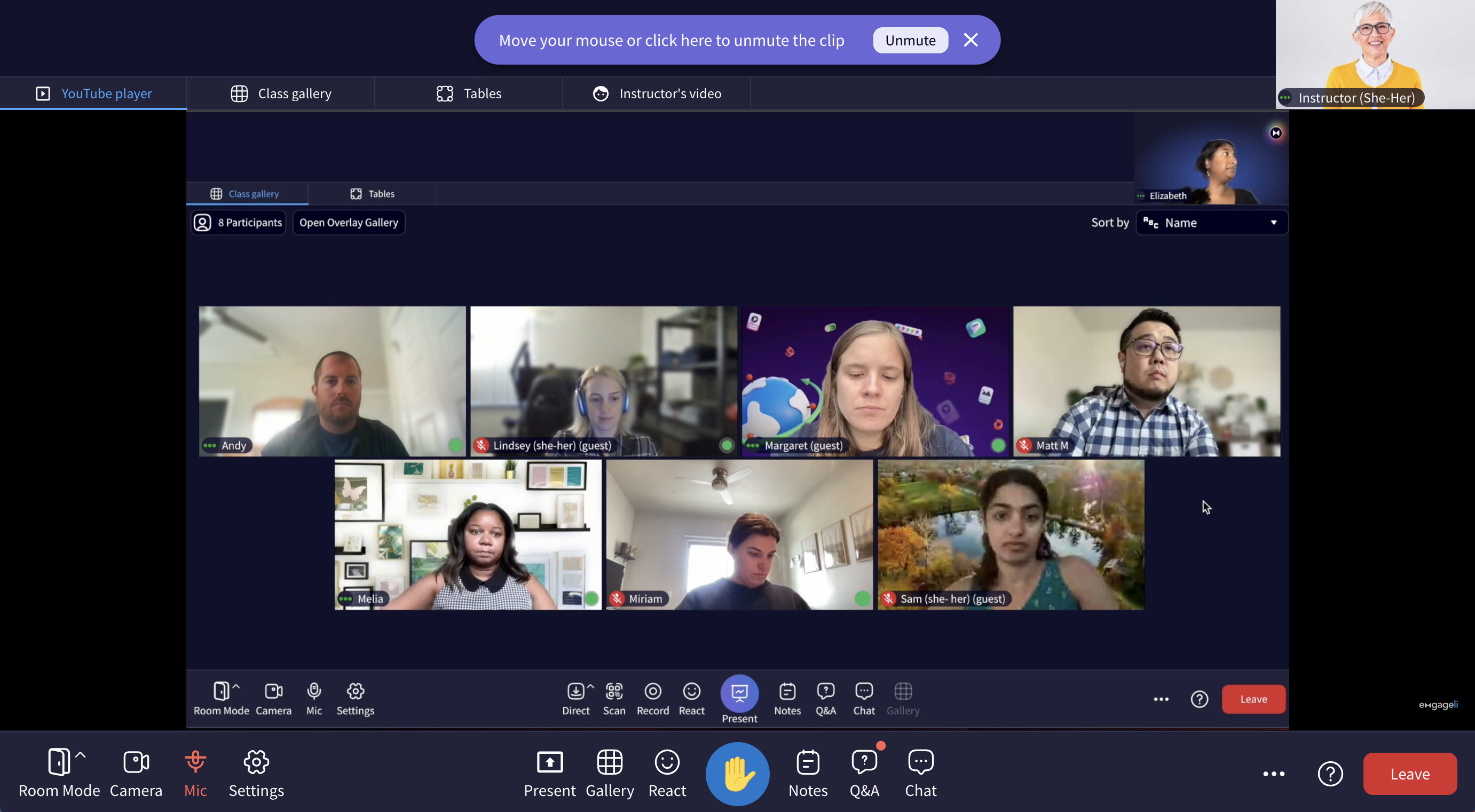 If you still can't hear, check the speakers (internal or external) to make sure your device is not muted.
Related Articles:
Audio Issues - Basic Troubleshooting
Need more help? Contact Support.