Meeting Mode is a class configuration setting that removes the podium and places the instructor in the Class gallery with the other participants.
Instructors still have access to the classroom controls and features in Meeting Mode, and learners still have all the same features as in the usual classroom mode.
When to Use: When you want to have a collaborative, virtual meeting rather than a class session and don't want the instructor/student dynamic.
Pro Tip! If you record your sessions in meeting mode, be sure to enable "Allow recording of class gallery" in the class configuration settings to include the class gallery in the recording. If this setting is not enabled, only the instructor's video will be included in the recording.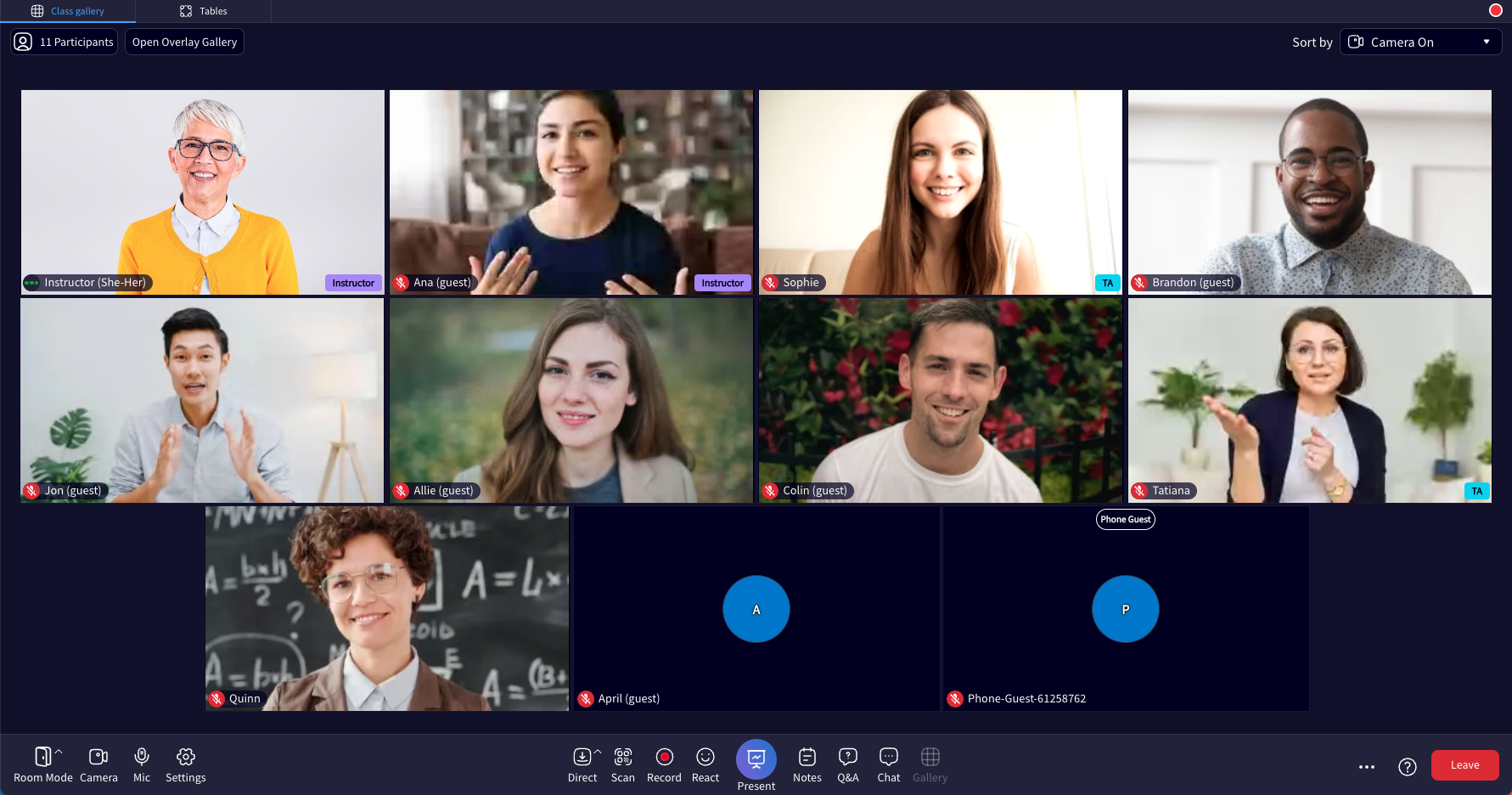 Need more help? Contact Support.