Use the Peek feature to observe or check in on learners during group activities or discussions without interrupting the flow of conversation.
Instructions
Let your class know that you will be observing tables while they do the group work, quiz, or assignment that you have assigned.

Select the Tables tab.

Hover over the table that you'd like to observe, and then click PEEK.

To stop, click QUIT or Leave table.
When you observe a table, you will see and hear only members of the table you joined. Learners will not hear or see you at the table. They will see a general notification that the instructor is observing tables.
Note: You can turn off "Allow peek into tables" in your classroom in Settings (gear icon) under Classroom Configuration or in the Engageli Portal under Details > Live Configuration.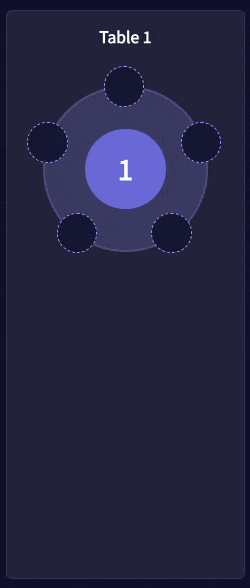 Need more help? Contact Support.