Instructions
Click the Present button at the bottom of the screen.

Under Classroom activities, click PDF Share.

Share the PDF.

Click the Annotate icon in the bottom right corner of the PDF share.

The PDF Share tab at the top of the screen will change to Annotated File.

A screenshot of the PDF will open with an annotation toolbar on the left side.

By default, only staff can annotate. You can change the settings to allow learners to annotate the PDF.

Use the annotation tools as needed.

Click Close to stop annotating.
Pro Tip! To save your annotation, click the download screenshot icon at the bottom of the left-side toolbar.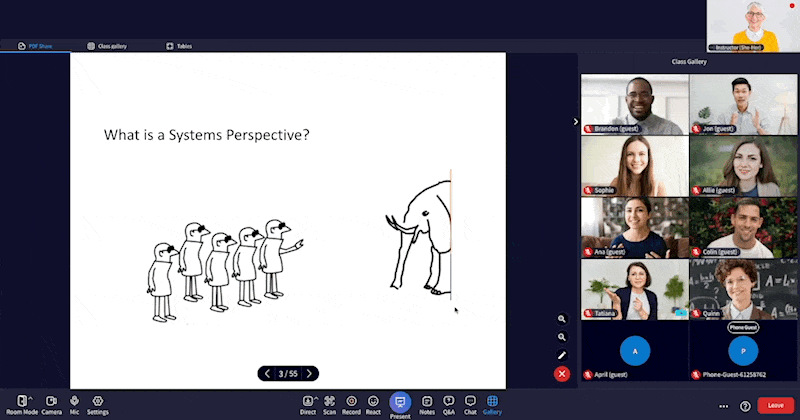 Need more help? Contact Support.