You can elevate any learner to the TA role during a session.
Instructions
In the Class Gallery, hover over the learner's video.

Click the three dots in the middle of the video to open the menu.

Select Temporarily Change to TA.

Click Confirm to promote the learner to TA. The learner's role will revert back when they next log into the classroom.

A blue TA badge will appear in the bottom right corner of the person's video.

Click here to learn more about how a TA can assist during a session.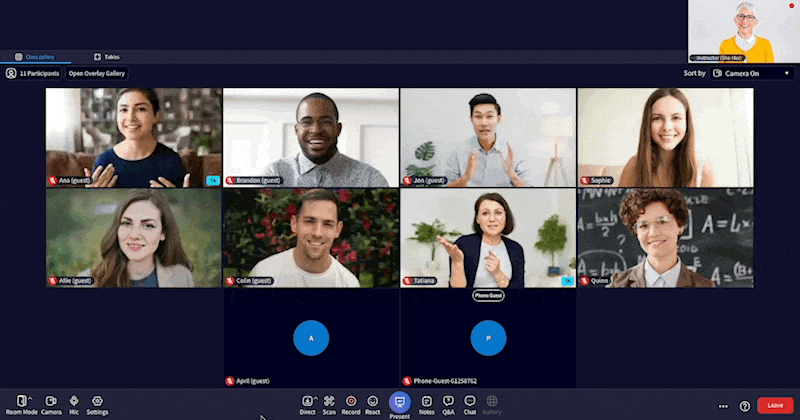 Need more help? Contact Support.