You can temporarily elevate any learner or TA to the instructor role during a session.
Instructions
In the Class Gallery, hover over the learner's video.

Click the three dots in the middle of the video to open the menu.

Select Temporarily Change to Instructor.

Click Confirm to promote the learner or TA to an instructor. The learner's role will revert back when you end the class.

The new instructor will appear on the instructor podium to the left of your own video.

The new instructor will have all the instructor controls and will be able to manage the class and individual learners as well as:

Start or stop the recording.

Start a timer.

Start classroom or table activities.
Note: Learners or TAs elevated to the instructor role can not send guest links to participants who not on the roster.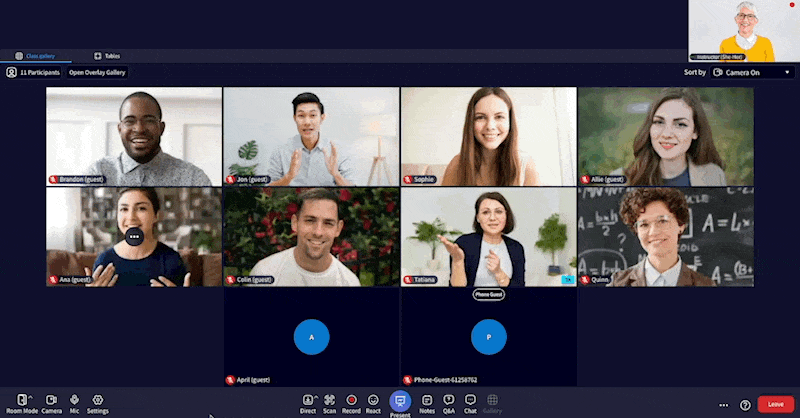 Need more help? Contact Support.