Engageli has two main audio modes, Room Mode and Table Mode.
Engageli classrooms typically open in Room Mode, but instructors can easily enable Table Mode. When you enable Table Mode, learners will hear only their table mates and you will only hear learners who raise their hands.
In Table Mode, learners no longer see the Class Gallery, but see only their Tablemates.
When to use: small group discussions, projects, and other table activities
You can easily toggle between the two modes from the bottom right corner of the screen.
If you or a co-instructor join a table, Engageli automatically switches to Table Mode. When at a table, you will only hear the learners at that table (and any learners at other tables that raise their hands). While an instructor is at a table, no instructor will be able to change the mode to Room Mode.
If you would like to hear all the learners concurrently while at the podium in Table Mode, click on the three dots and choose 'Hear tables while on podium in table mode'.
Note:
Only the instructor and those on the podium (learners with hands raised) will be included in the class recording when the audio is in Table Mode.

Instructors can change their classroom settings to make Table Mode the default audio mode when the class starts.
Learner View in Table Mode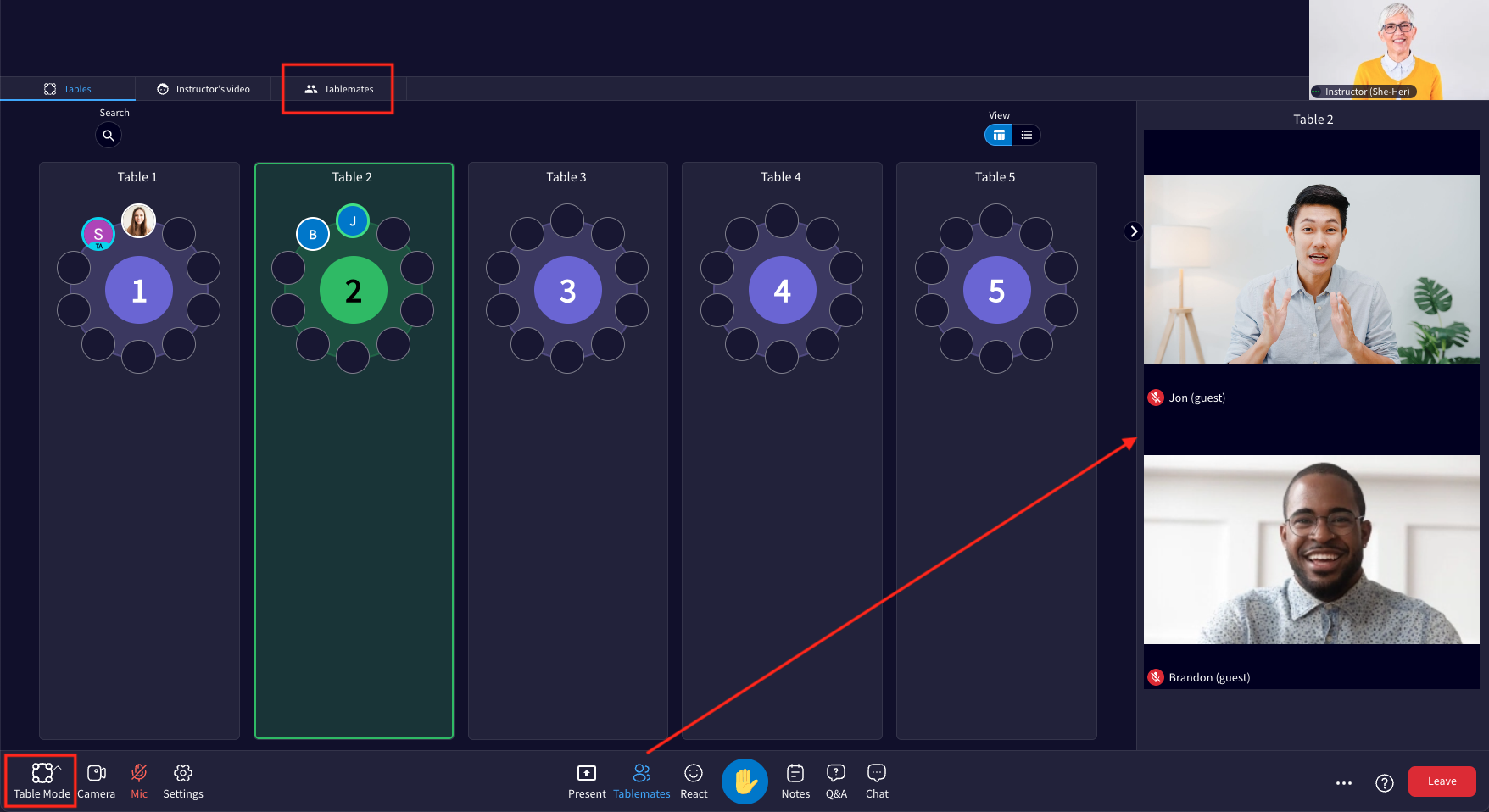 Need more help? Contact Support.