When the instructor starts recording the session, you will hear an audio notification as well as need a notification on the screen. You will also see a notification whenever the recording is paused.


When the class is being recorded, a red dot will appear in the top right corner of the instructor's video.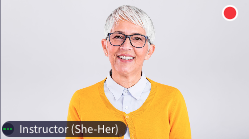 Need more help? Contact Support.