All the views in an Engageli classroom can be accessed by tabs, above the frame where the view is displayed and below the Podium. You can change your view by clicking the desired tab, this will not affect the view for others. When you share your screen, open a whiteboard, share a PDF, play a video, etc., new tabs will appear in this area.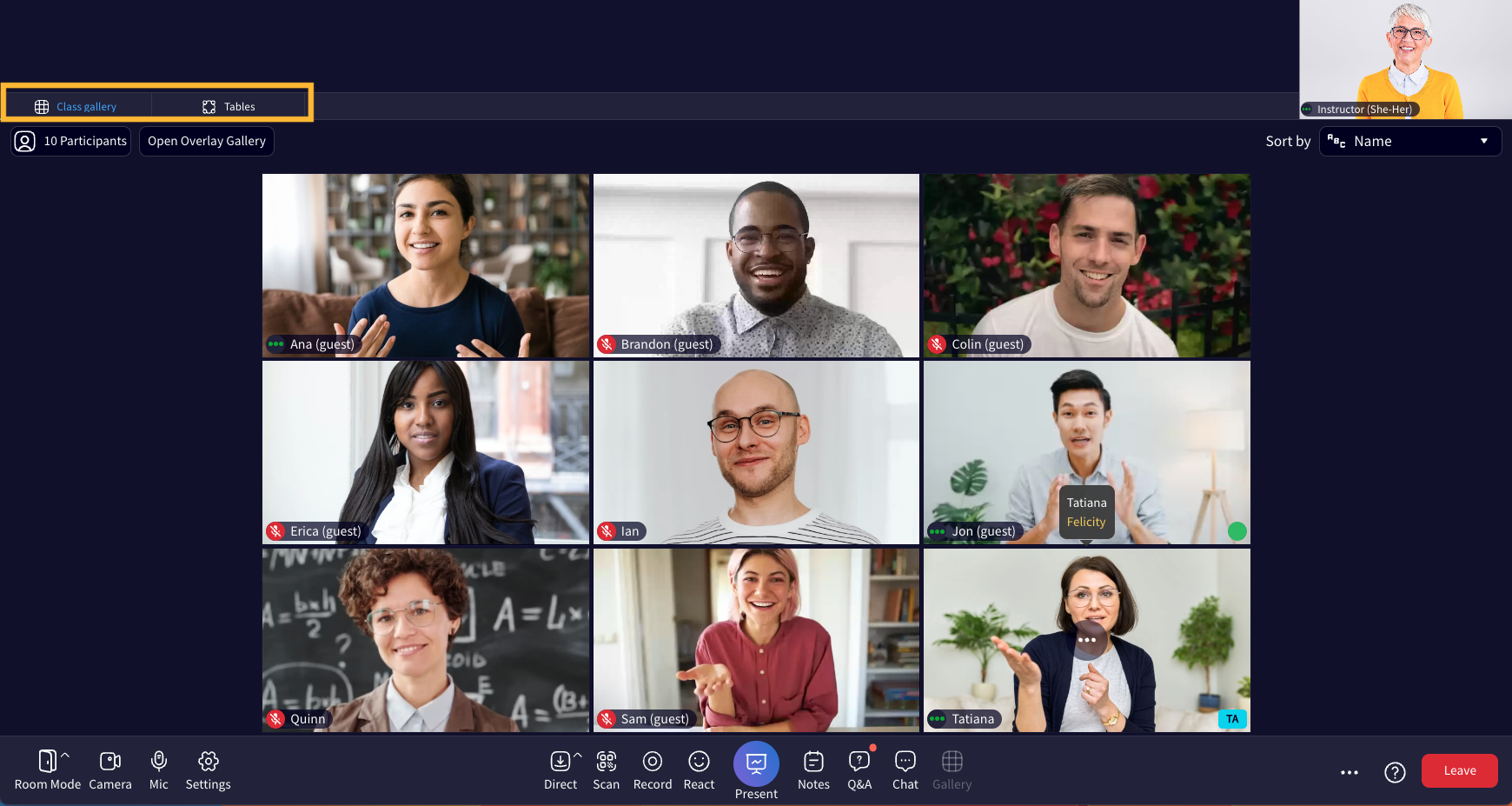 The two primary views are: Class Gallery and Tables.
The Class Gallery
The Class Gallery allows you to see all the learners in the class regardless of their table seating. At the top of the Class Gallery, you can see the total number of participants in the classroom (including the instructor).
You can sort the video feeds in different ways to organize the Class Gallery by your preference.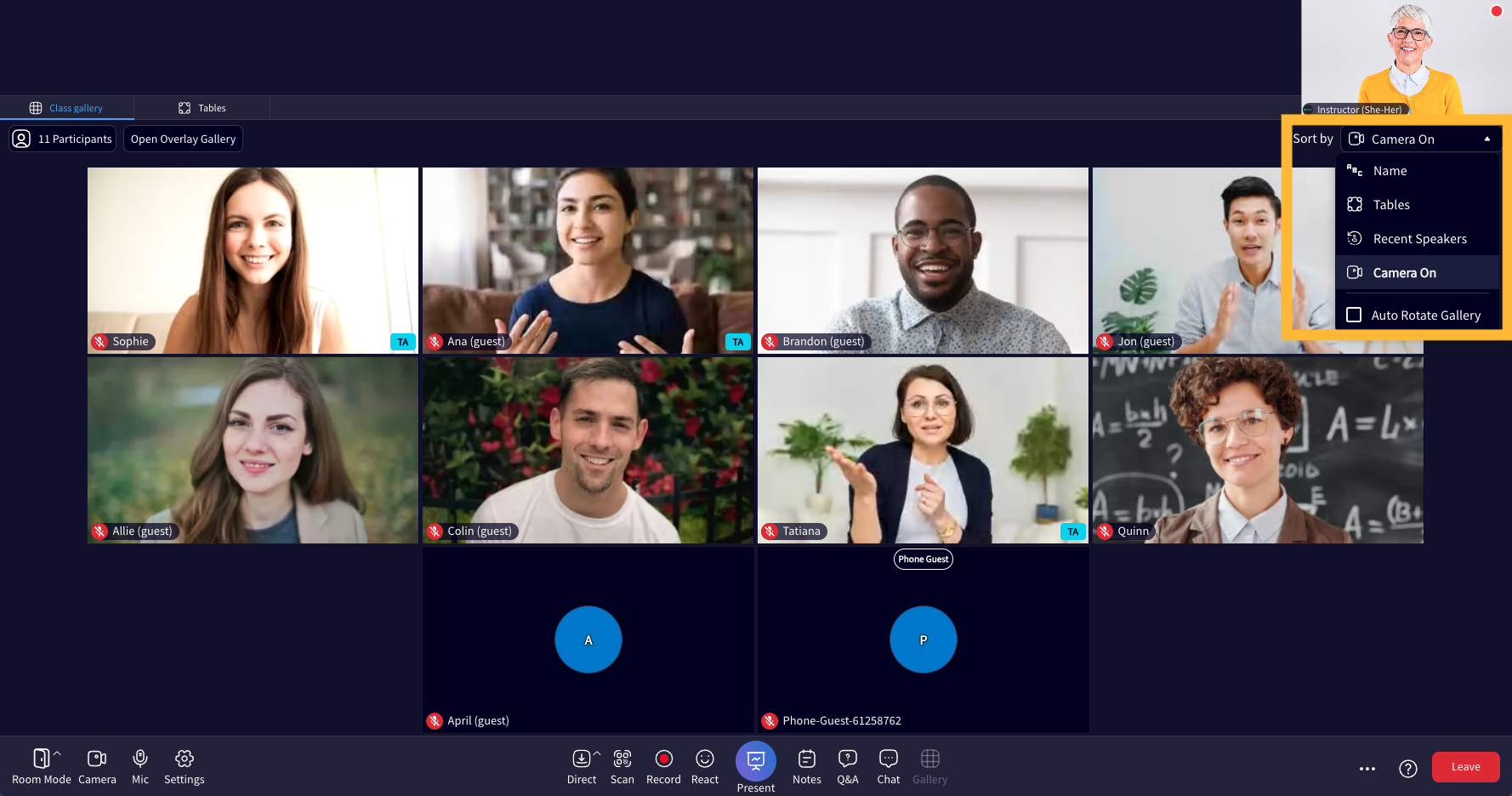 Tables
The Tables view allows you to see all the tables in the classroom. Here, you can see which learners are seated at which tables, add or remove tables, rename tables, randomize the learners across different tables, lock tables, and other actions. Read more about using Tables here.
(Note: As the instructor, you can direct participants to a particular view (learn more here). If you click on a different tab after directing participants to a view, the highlighted tab indicates which views your participants have been directed to).