Instructions
Go to your Class Portal.

Click Manage Class on the login screen.

Or, click Open Class Portal from the Admin Portal.

Hover over the assignment that you want to edit.

When the Module is highlighted, click the Module.

Note: Do NOT click "Open". That will open the Module in the Playback Room.

The Module opens with an Overview of all the tasks within the Module

Click the Polls tab.

The Polls tab will display the page, correct answer (if available), and percentage of correct answers as well as a button to download a CSV file of learners' poll answers.

Click a specific poll to see the results.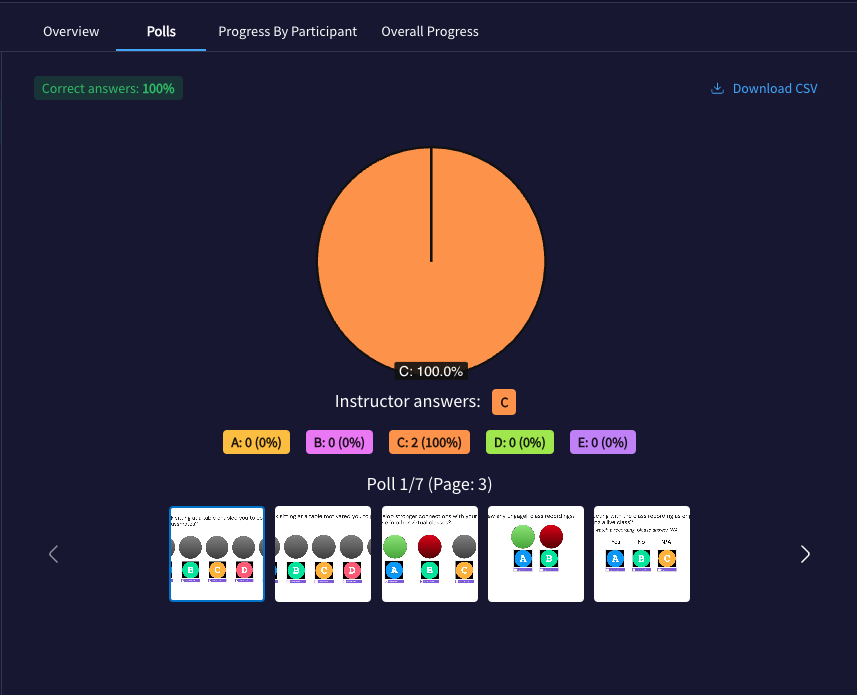 Related Articles:
Need more help? Contact Support.