While Engageli does not have closed captioning built in, the Google Chrome browser has a "Live Captioning" feature available for use on the Chrome Browser. This feature can be used for live classes or video playback in Study Halls.
1. Go to the 'Customize and Control' menu (three dots) in the top right corner of your web browser.

2. Click on "Settings."

3. Scroll all the way down to 'Advanced' and open the menu.

4. Under 'Accessibility' turn on 'Live Caption.'

5. Captions are available during a live class, during recording playback in Engageli Study Halls, or when a video is played in class.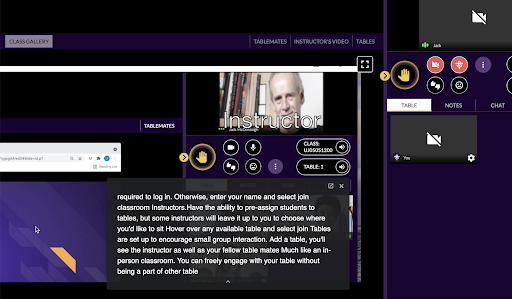 You will now see closed captioning while using Google Chrome and can move it where you'd like on the screen!