There are two primary views as an instructor with Engageli: Gallery and Table.
Gallery View
The Gallery View is what you are likely used to seeing on web conferencing tools. You can see all learners in the class regardless of which table they are at.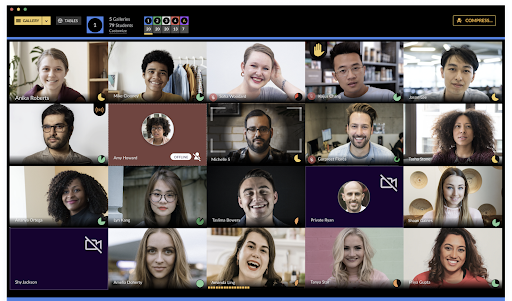 Student Actions
You can access individual learner actions by hovering over their videos. The following dropdown will appear:
Application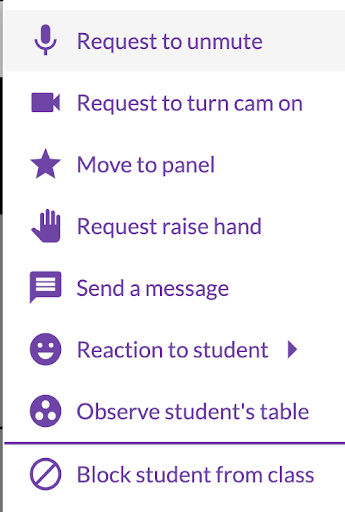 Browser

Please note: If you are teaching on Engageli from a web browser, you do not have the option to react to students or observe student tables. These features are only available in the application.
Customize Gallery View
You have the option to change the number of video feeds in the gallery view.
Application
1. On the application, go to the 'Galleries' drop-down menu.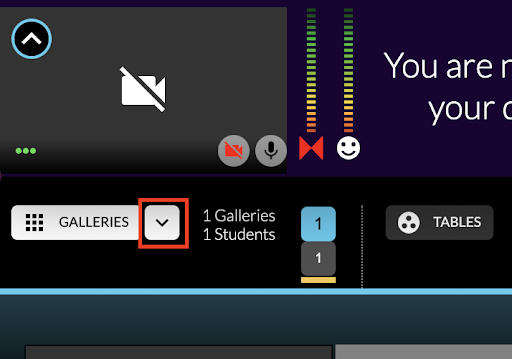 2. Select "Customize . . . " from the menu.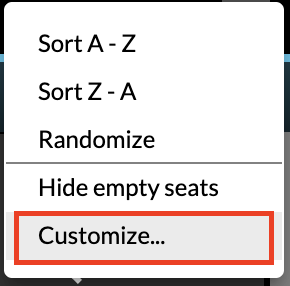 3. Choose the size of student video feeds in your gallery which will increase or decrease the total number.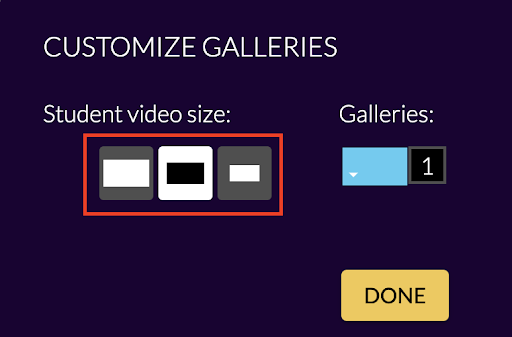 Browser
1. Go to My View → Class Gallery.
2. Hover over Video Sizes and choose the amount of video feeds you want to see.



Table View
You can also navigate to table view by clicking on the table icon.

In Table View, you can see which learners are seated at which tables. From here, you can do many different actions. Read more about Table Settings here.