Screen Share
As an instructor, rest assured that no one can screen share without your permission. You will always need to approve it before sharing.
1. When a learner requests to share their screen, their video feed will appear at the top of your screen.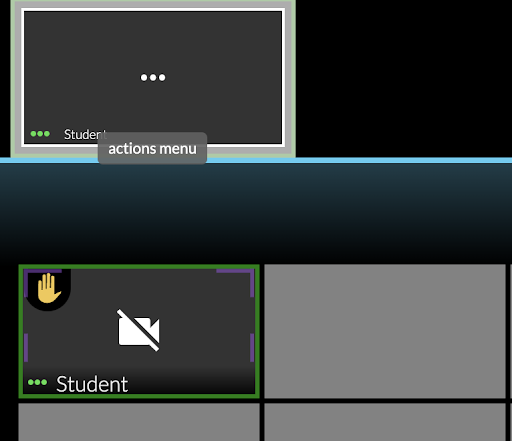 2. Choose the actions menu and click 'Approve screen share'.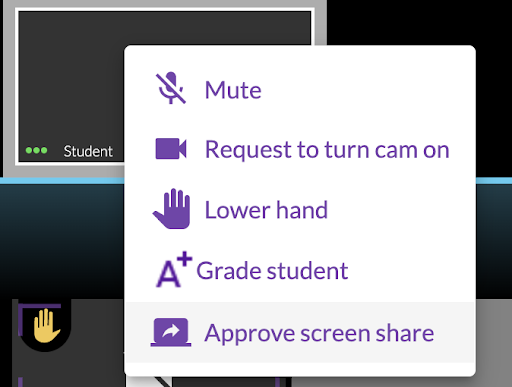 Raise Hand
By default, anyone can raise their hand at any time, but there are times you may want to control who can raise their hand and require approval. This is where 'Moderated Mode' comes in (currently only available in the instructor application) and is only available to you as the primary instructor.
1. Click Moderated Mode from the More Actions menu.

2.
When a learner raises their hand, you will see a grey box. Hover over the three dots and click "Allow".