To share your screen, please follow these steps:
1. Click on the "SHARE" button located in the upper left of the window next to your video feed.

Application

Browser

2. Choose either Entire Screen, Window, or Chrome Tab.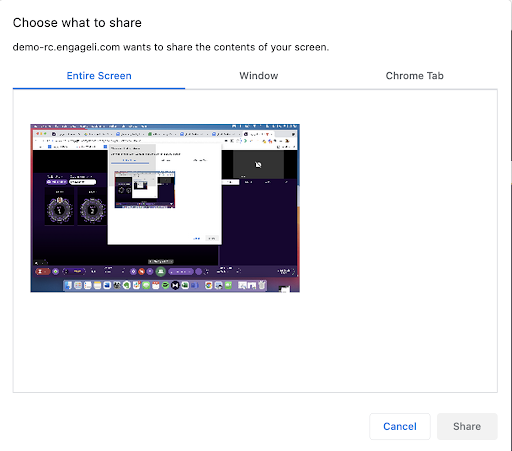 3. Click "SHARE".
Please note: If you are sharing your screen with the class, then join a table, your screen share will automatically stop. This may happen if you put instructions up for a group activity then start to visit tables. To work around this, you can share the instructions via chat as a file OR have your students take a screenshot of the instructions.
If you are using a single monitor to share your screen, watch this video for tips on how to best set up your screen.
You can find the great video guide here!