You can request that an individual learner raise their hand to address the class from the podium.
1. Hover over the learner's video feed in the gallery view, click the three dots, and the Request to Raise Hand.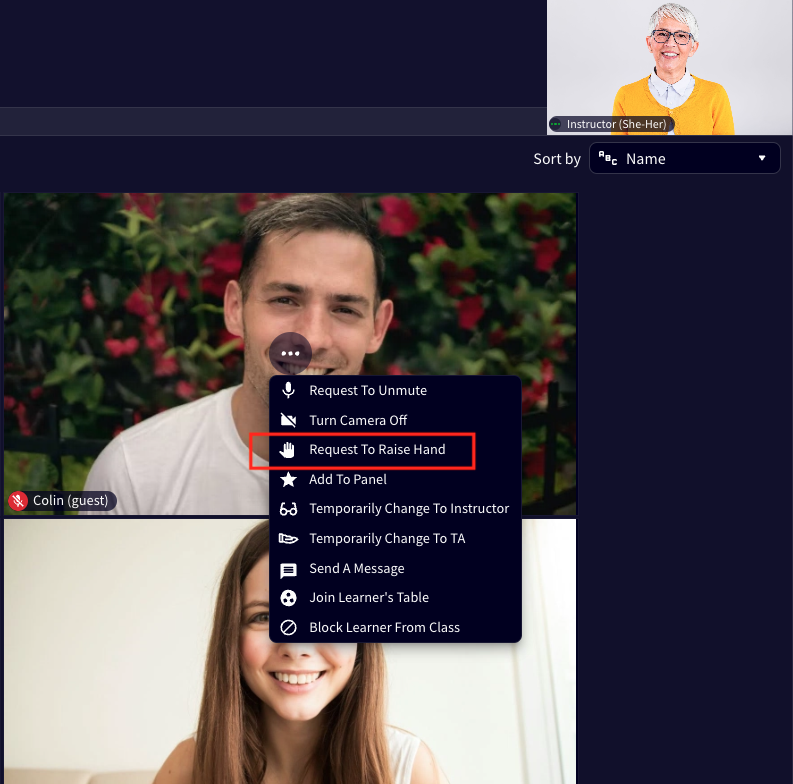 2. The learner will receive a notification of the request at the top of their screen.
3. When the learner raises their hand, they will move to the podium.
Note: You do not need to request that a learner lowers their hand. If a learner remains on the podium too long, you can hover over their video on the podium and then select Lower hand. Click here to learn more.
Need more help? Contact Support.