Playback Rooms are extensions of the Engageli classroom where learners, TAs, and instructors can access and engage with class recordings, modules, and other course material independently or in a group. Playback Rooms are open 24/7 and learners can use them to create online collaborative spaces and complete the assigned tasks together.
Accessing the Playback Room
You can access the Playback Room directly from the same link that you use for your live Engageli classes.
1. Open the classroom URL and select Playback room at the top of the screen.
2. Then, click Start my Playback room.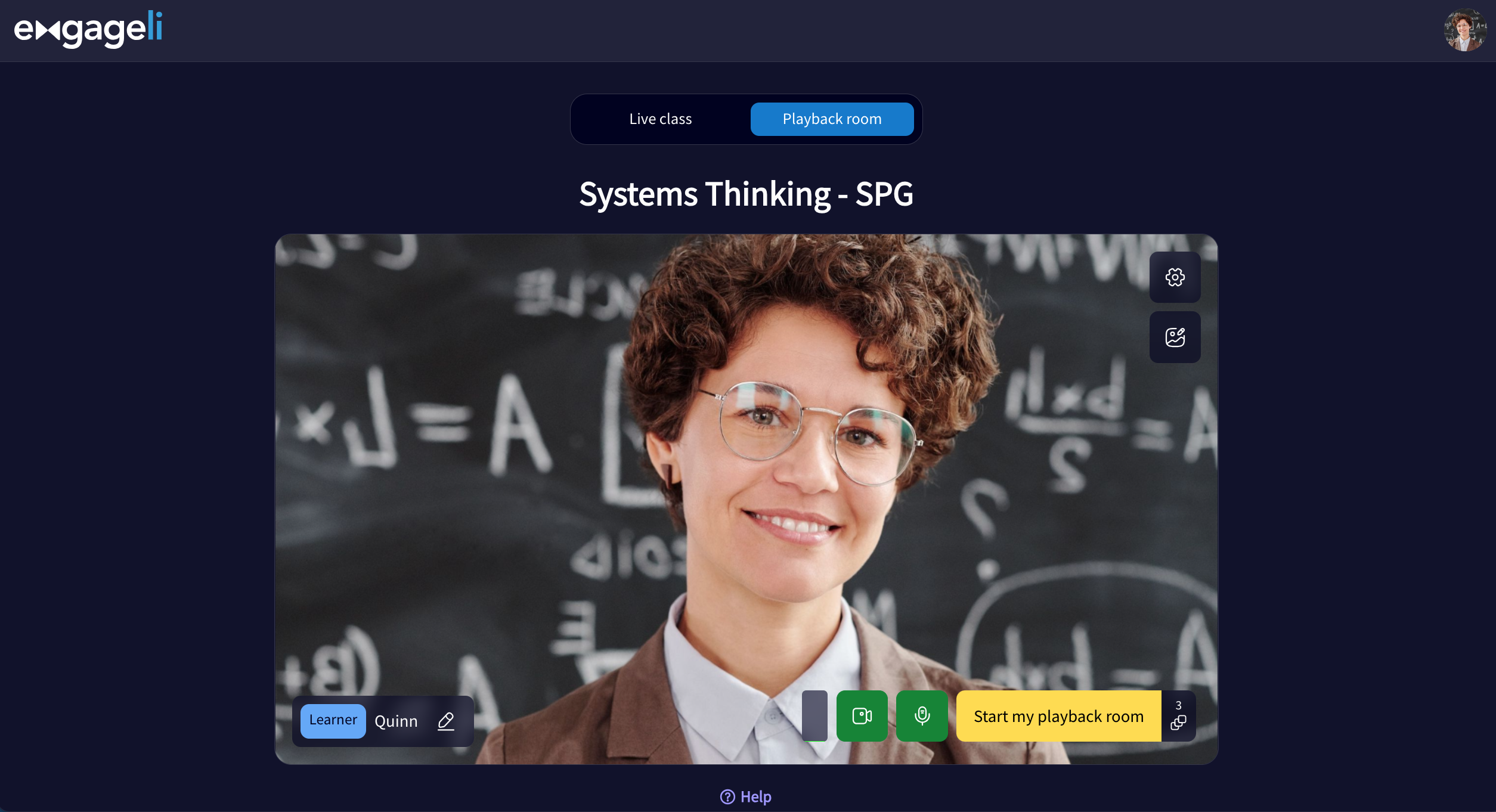 Create a Collaboration Space for My Group
The first step for creating a Collaboration Space is to create a permanent link for the Playback room. Each time you open a Playback Room, you have access to a guest link that is specific to that Playback Room session. The next time you open a Playback Room, the guest link will have changed. Permanent links allow users to use the same Playback Room across multiple different sessions. That way, the link can be sent to collaborators and guests only one time.
1. In your Playback Room, click the Invite & Info icon in the bottom right corner next to the Leave button.
2. Click Create Permanent Link.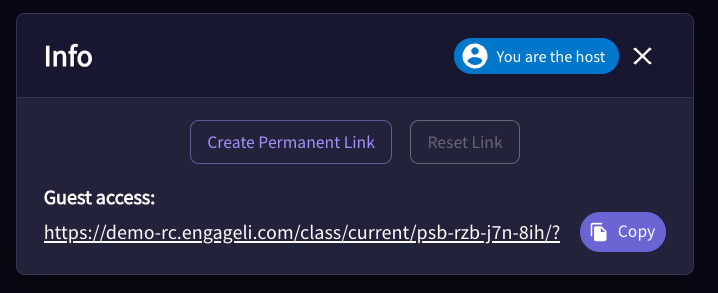 3. Once the Permanent Link is created, you can copy it to share with your peers as well as guests.
Create a Collaboration Space for Anyone to Join
By default, Playback rooms are set to Private Mode, which means that a user needs a guest link from the room in order to join. In Public Mode, your Playback room appears on the login screen for your classmates and peers and they will be able to join without a guest link. To set the room to Public Mode, select Private Mode in the bottom left corner and then switch to Public Mode.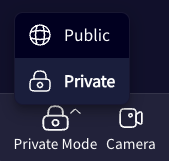 This is how public Playback rooms appear to users.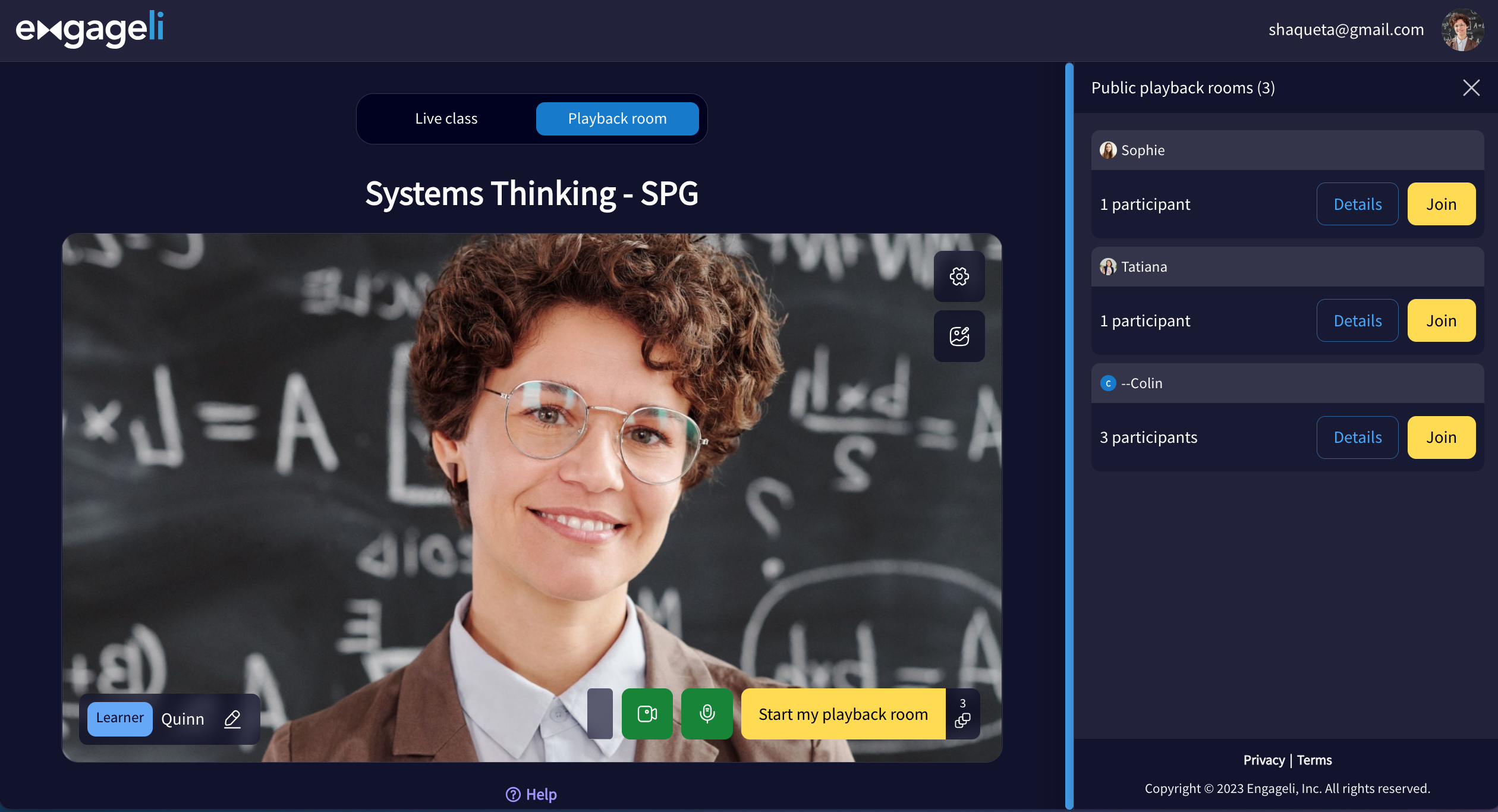 As the host who started the group, you will retain the playback controls. That means you will control which class recording, video, or assignment is selected for review. To pass the playback controls to another participant:
1. Click the Gallery button at the bottom of the screen.
2. Then click the three-dot menu in the person's video feed.
3. Click Make Host.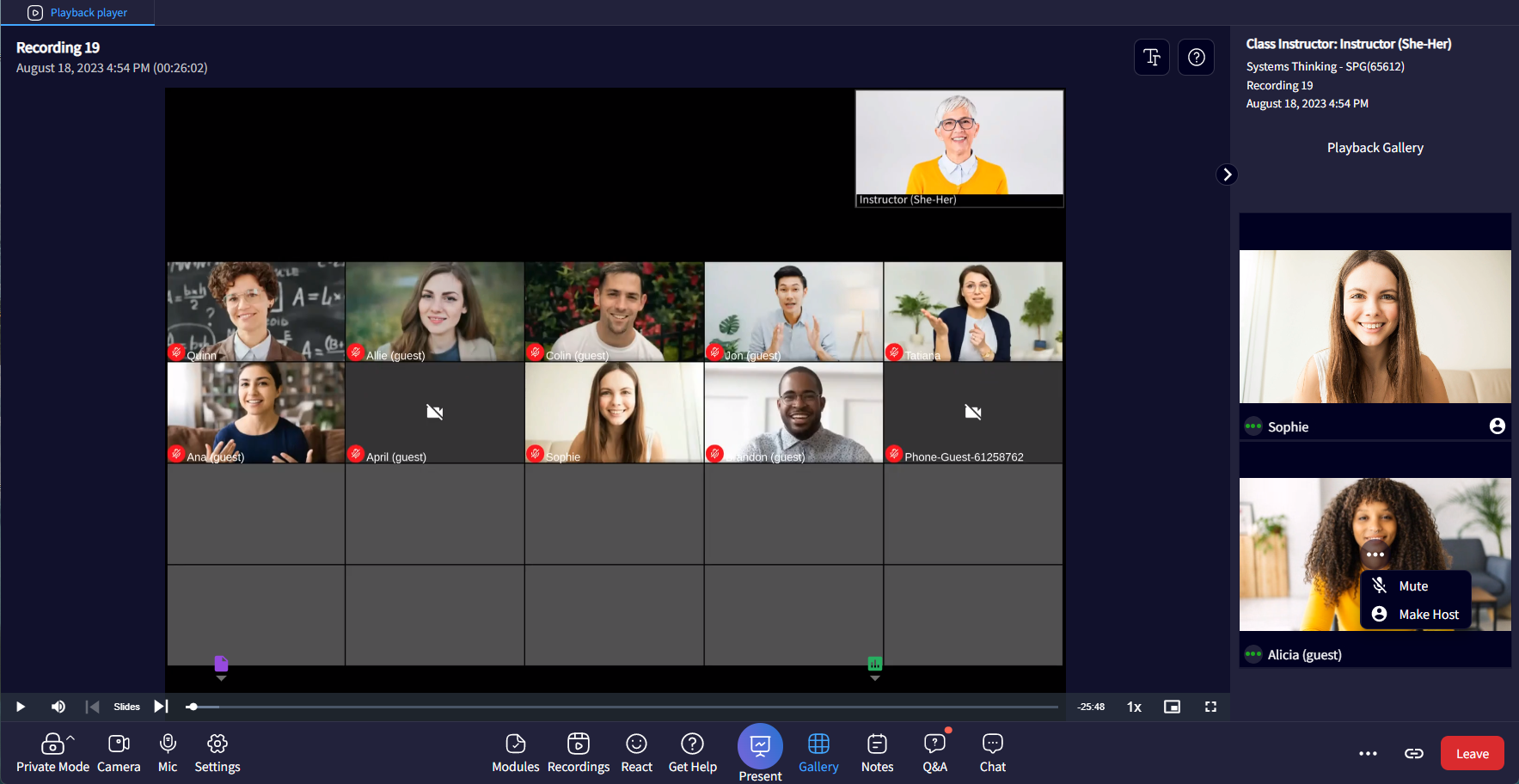 Playback Room Features
In addition to watching class recordings and videos, you can
Review and take notes.

Ask and answer questions from class in the Q&A.

Open a whiteboard for brainstorming, sketching, and diagramming.

Complete Modules.

Use the PDF share.

Screen Share.

View the transcript of a class recording.

Chat with other users in the Playback room.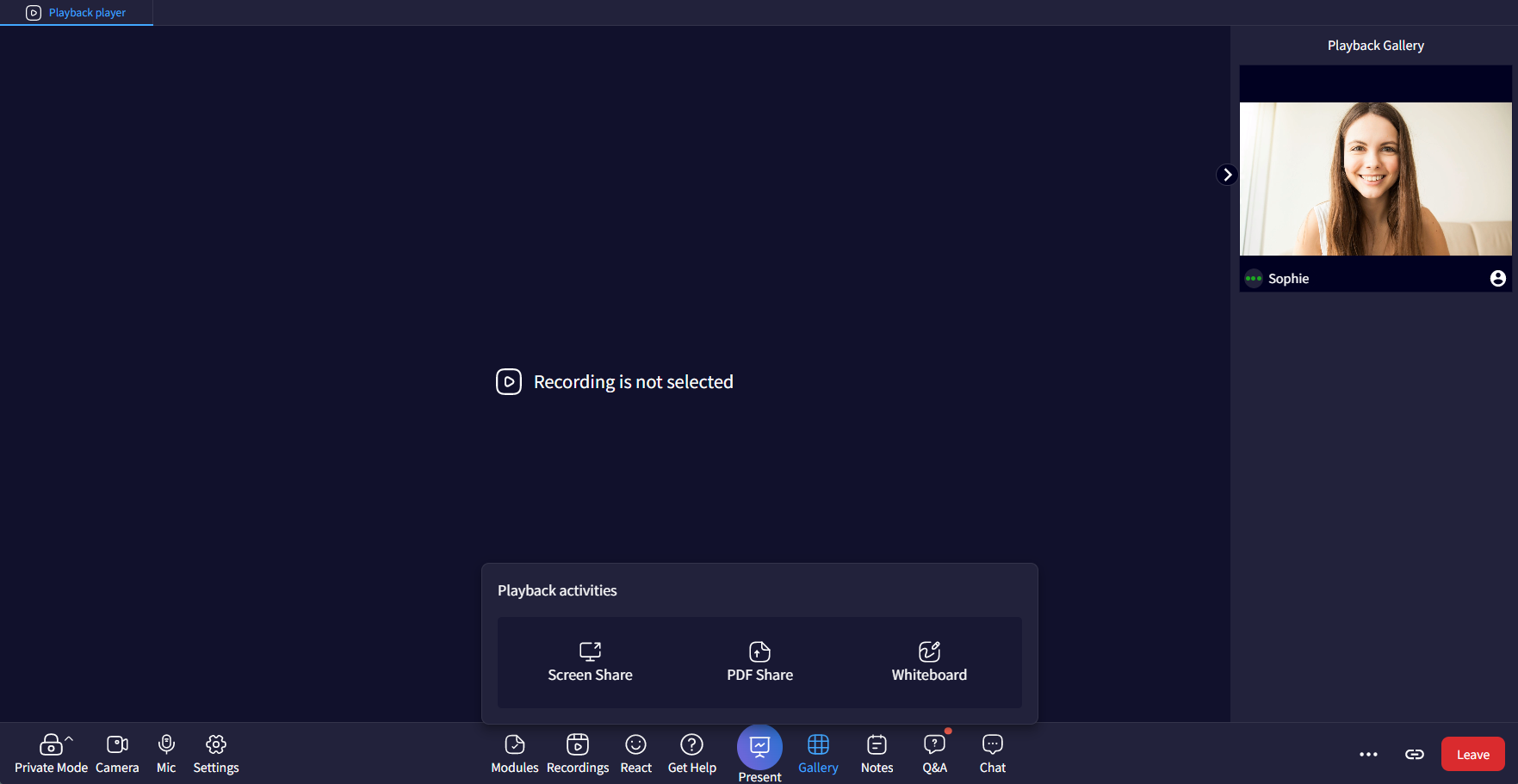 Note: Click here to learn more about using Engageli Playback Rooms.
Need more help? Contact Support.