The timer helps you stay on track and set time limits for various classroom activities. You can set a timer for a breakout discussion, group work session, in-class quiz, or timed presentation.
1. To set a timer, navigate to the timer icon.

2. Clicking "START" will allow you to enter minutes into this timer.
3. Click the arrow to start the timer.

4. After the timer starts, you can stop the time by clicking the red button, or add or subtract minutes by using the arrows.

5. Learners will see the alarm counting down to help them stay on track.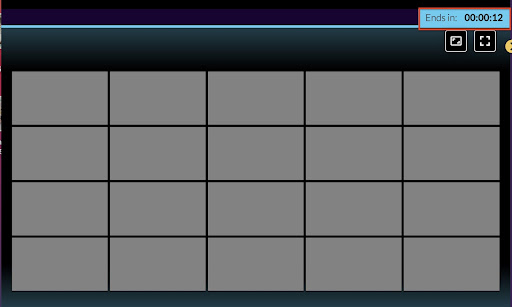 Click to learn how to add a tag to your presentation for a reminder to set a timer.