Moving to a Different Table
(only available in Open Mode and not Locked Mode)
1. If you are in open mode (meaning your instructor has not locked seats) click on My View → Tables.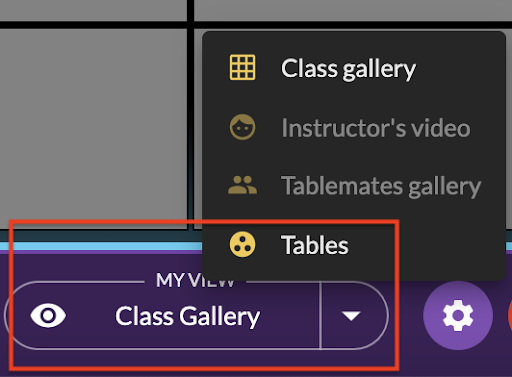 2. Hover over the table you would like to join and click "JOIN."

3. You can search for your classmates in the search bar if you are looking for someone specific to sit with.
4. If a table is full (maximum 10 learners) you cannot join that table.
Pro Tip!: If your instructor has asked you to move to a table that has no open seats, please ask them to modify the table size (if under 10) so that you can join. It is also possible that student reservations have caused the table to be filled. You can ask your instructor to clear the reservations as well.
If you are in locked mode, you can still navigate to the "TABLE" view to see where your classmates are seated or message them through Chat.