There are two primary views in Engageli for the learner: Gallery View and Table View.
Gallery View
The Gallery View is what you are likely used to seeing on web conferencing tools. You can see all learners in the class regardless of which table they are at. This is the default view that you will see when you first join the classroom.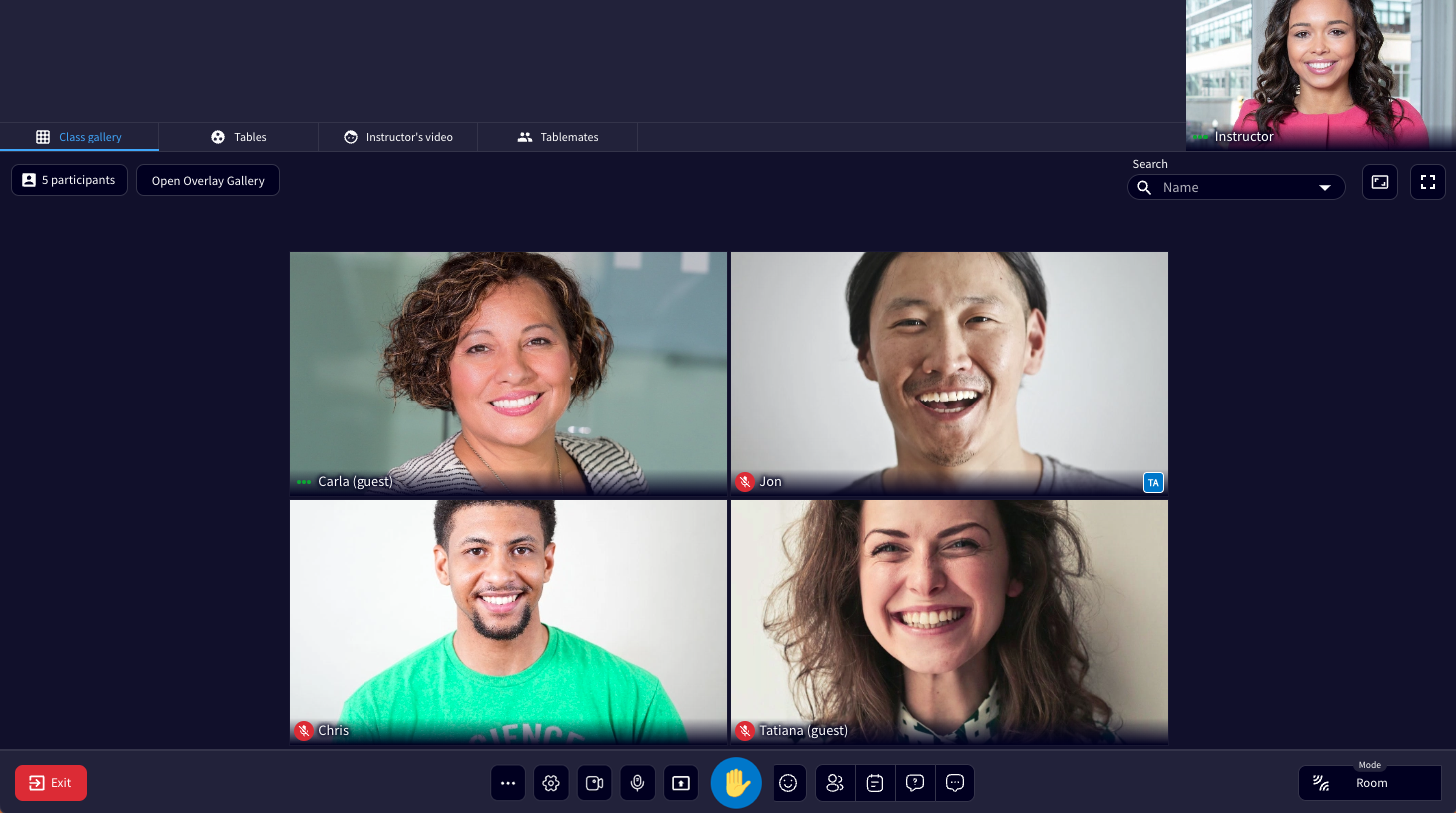 Customize Gallery View
By default, your class gallery tab will display the video feeds of twenty students. You have the option of reducing the number of video feeds that appear in your gallery with the "Video sizes" icon.
1. Select the Class Gallery tab.
2. Hover over the "Video sizes" icon in the top right corner of your screen and choose the number of video feeds you would like to see. The options are 12 or 20.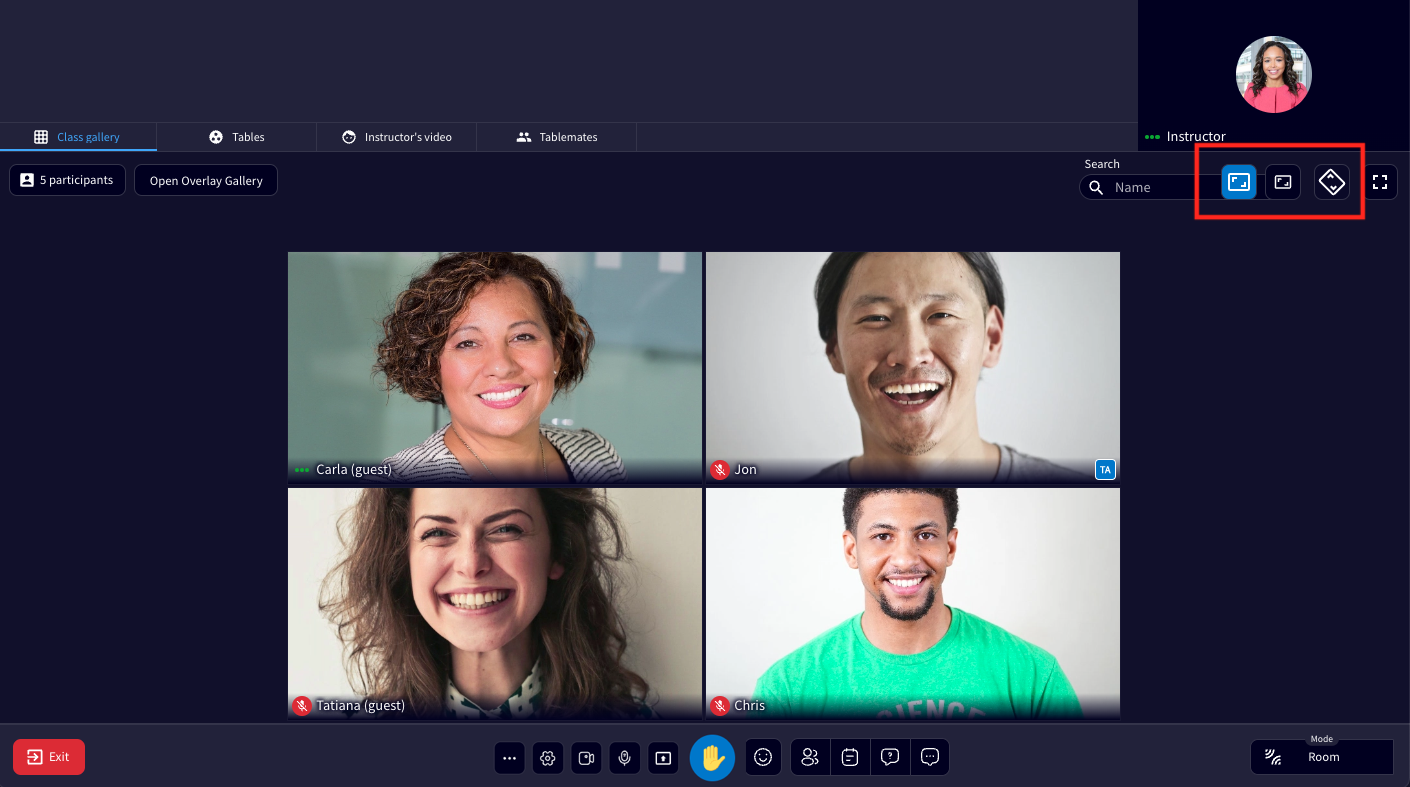 Full Screen Mode
1. Click Full Screen in the top right corner of the gallery.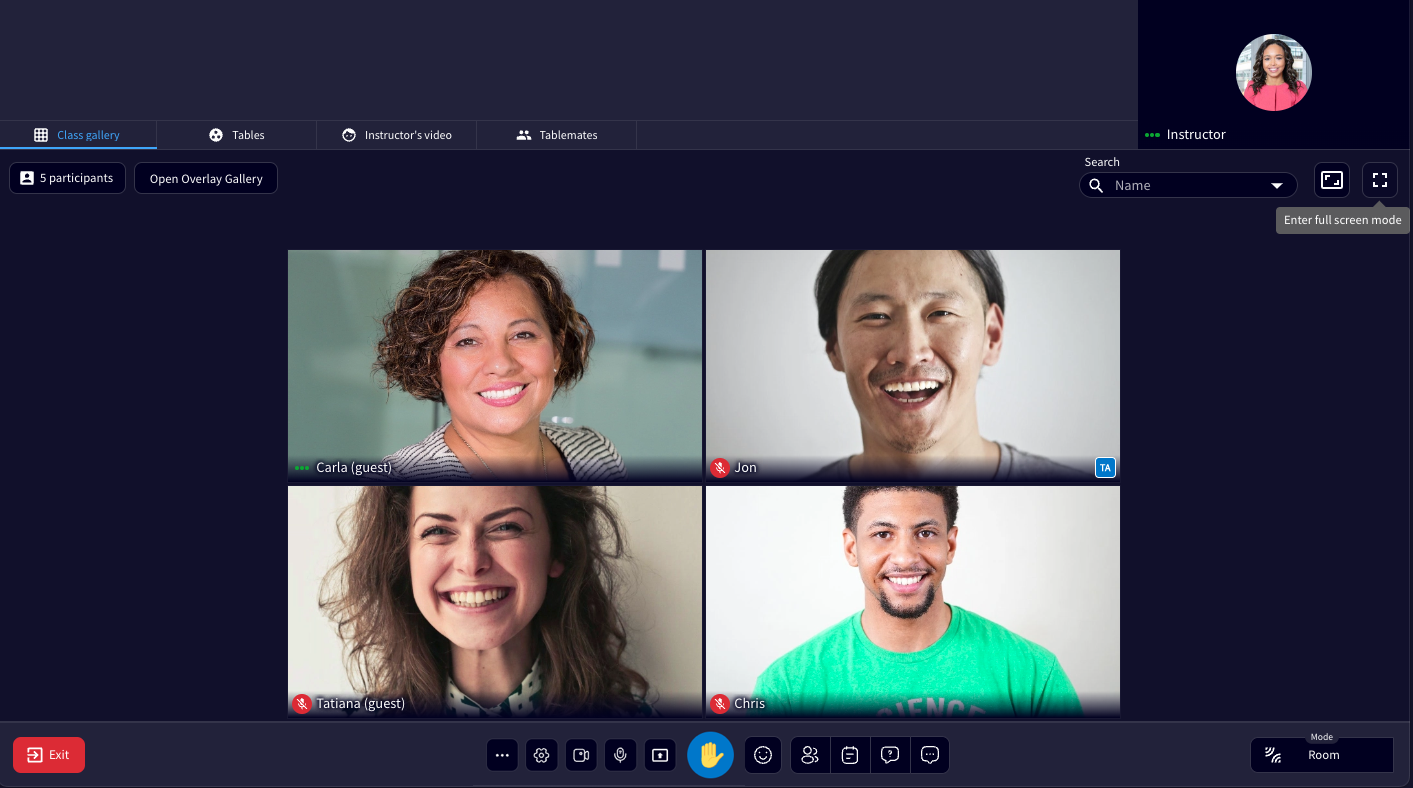 2. Full-screen mode allows you to move the instructor video and table mates, notes, chat, and Q&A to different parts of your screen. They become floating windows that easily move.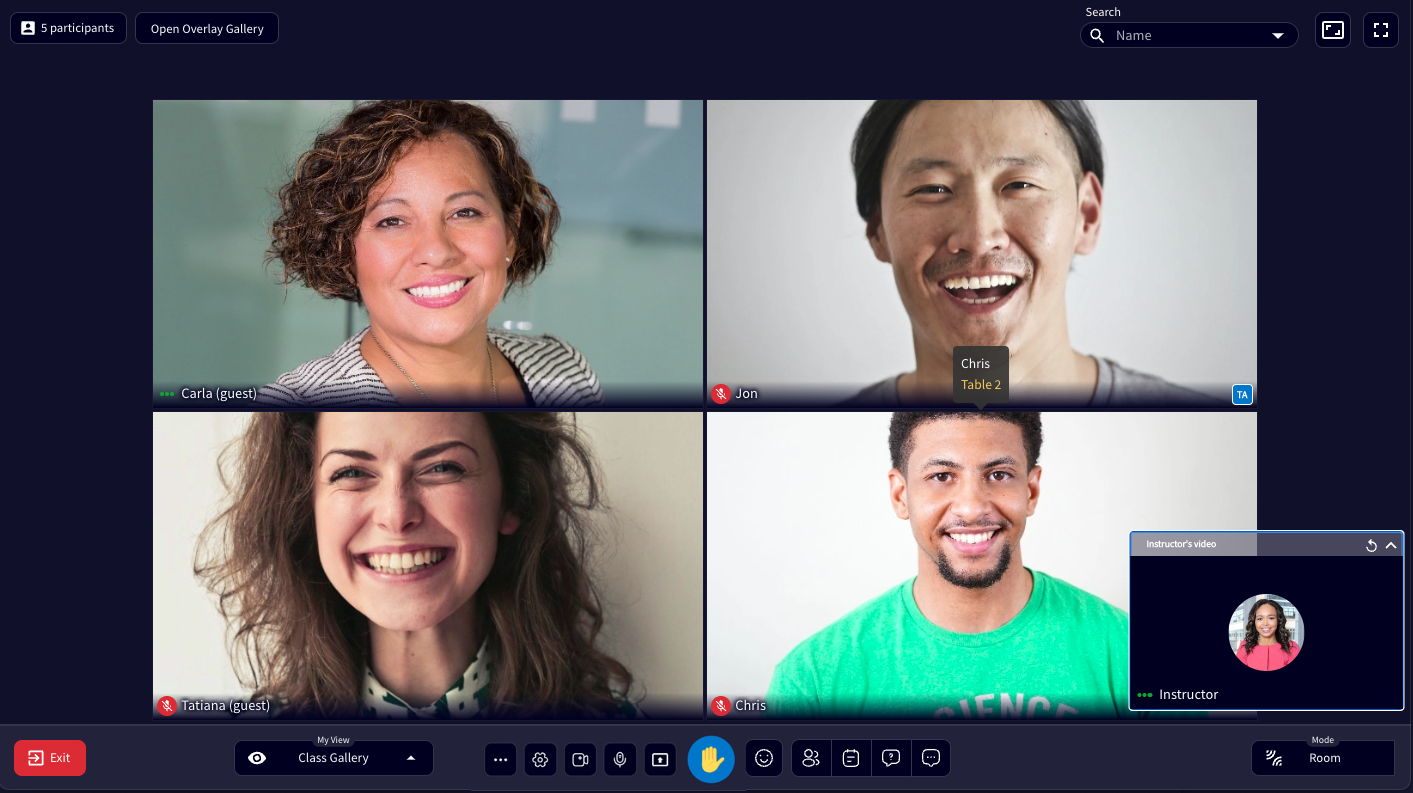 Table View
You can also navigate to the table view by clicking the Tables tab.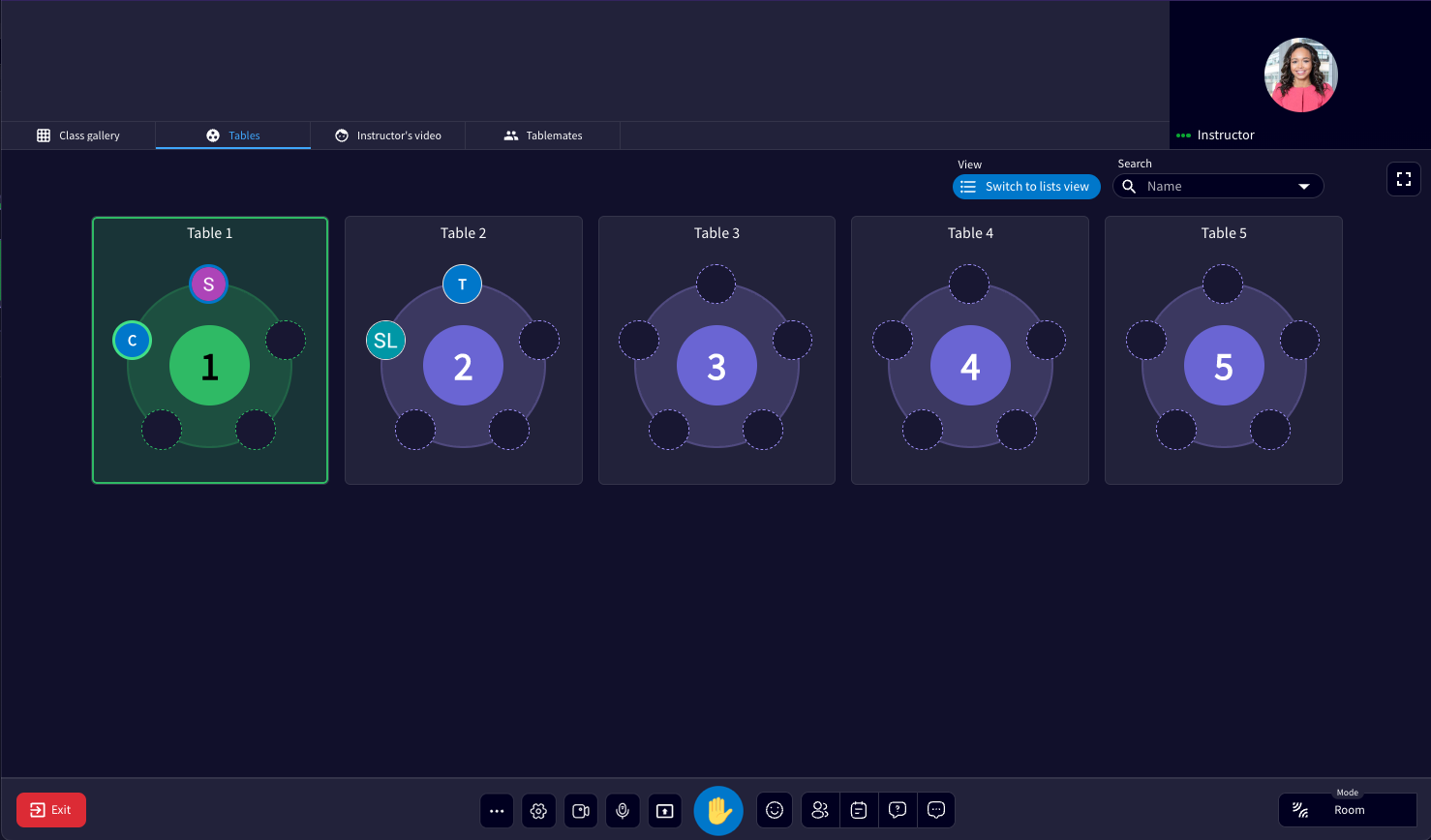 From here, you can do many different actions. Read more about Table Settings here.
Need more help? Contact Support.