There are three ways to ask your instructor a question: raising your hand, Q&A, and direct message.
Raising Hand
1. To address the entire class and the instructor, click on the raise hand icon. Your instructor will have to approve the hand raise if in moderated mode.

2. The raised hand will turn green and show a stopwatch that tells you how long you have been on the podium.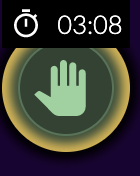 Direct Messaging
1. To send your instructor a direct message, go to the chat section and type a message to your instructor by selecting "@instructor" from the dropdown menu.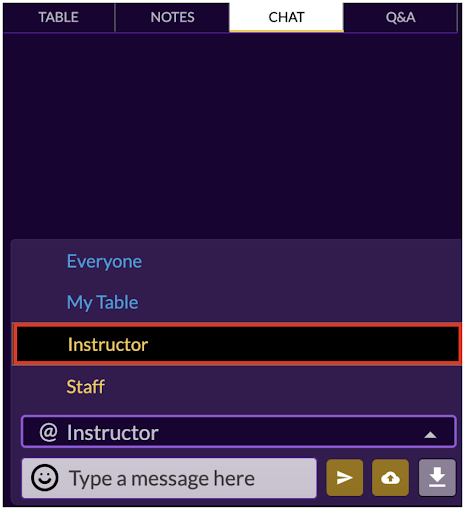 Q&A
1. You can also ask an instructor a question on your Q&A tab. This question will be visible to the entire class, but you can choose to post anonymously.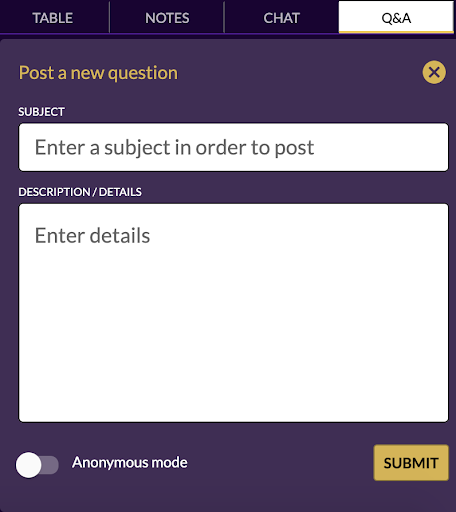 Need more help? Contact Support.