Before you can launch the Engageli Learner LTI from your course(s), your Moodle Administrator will need to add the LTI external tool to your Moodle LMS.
Steps:
1. As a Moodle admin, go to Site administration > Plugins > Activity modules > External tool > Manage tools.
2. Select Configure tool manually.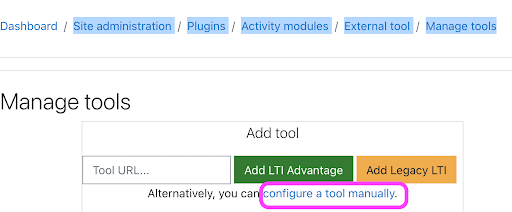 3. In External tool configuration select LTI Version 1.3.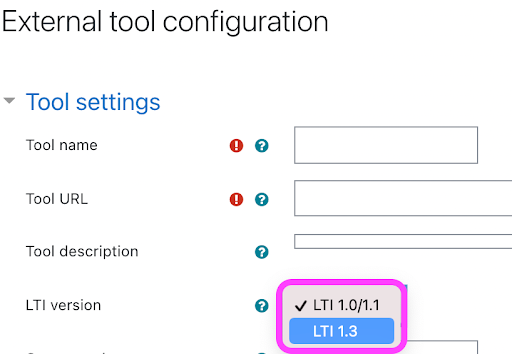 4. Add the tool parameters (Provided by Engageli) and save changes. See example: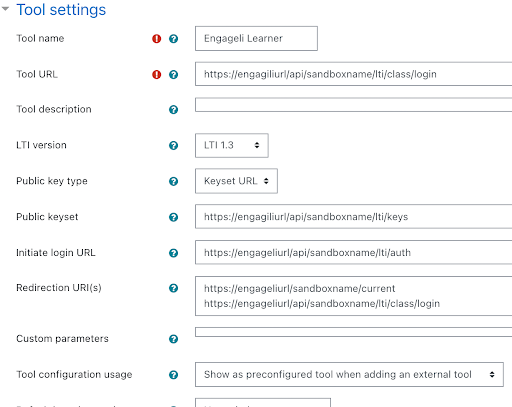 5. In Services "IMS LTI Names and Role Provisioning", select "Use this service to retrieve members' information as per privacy settings".

6. In Privacy "Share launcher's name with tool" and "Share launcher's email with tool" select "Always" and save changes.

7. Back in External Tools/ Manage Tools, view configuration details for the two external tools you have added, save the client ID information and send it to your Engageli representative.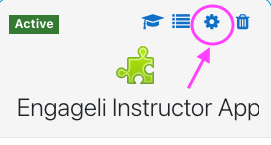 Need more help? Contact Support.