Instructions
1. Copy and send a guest link to the speaker. You can find guest links in the classroom settings or the Admin Portal.
2. Send the link to your guest speaker with login instructions.
Guest Login
1. After entering the guest link in a compatible browser, the guest will click the Guest login (without specifying e-mail) button to access your class.
Pro Tip! When you send guest links, remind your guests to please join Engageli on the latest version of Google Chrome, Edge, or a browser on Chromium (Opera, Vivaldi, Brave). Engageli does not currently support any mobile devices, Firefox, or Safari. Click here for Engageli's technical requirements.
2. The guest is required to provide a name to be displayed to enter the classroom.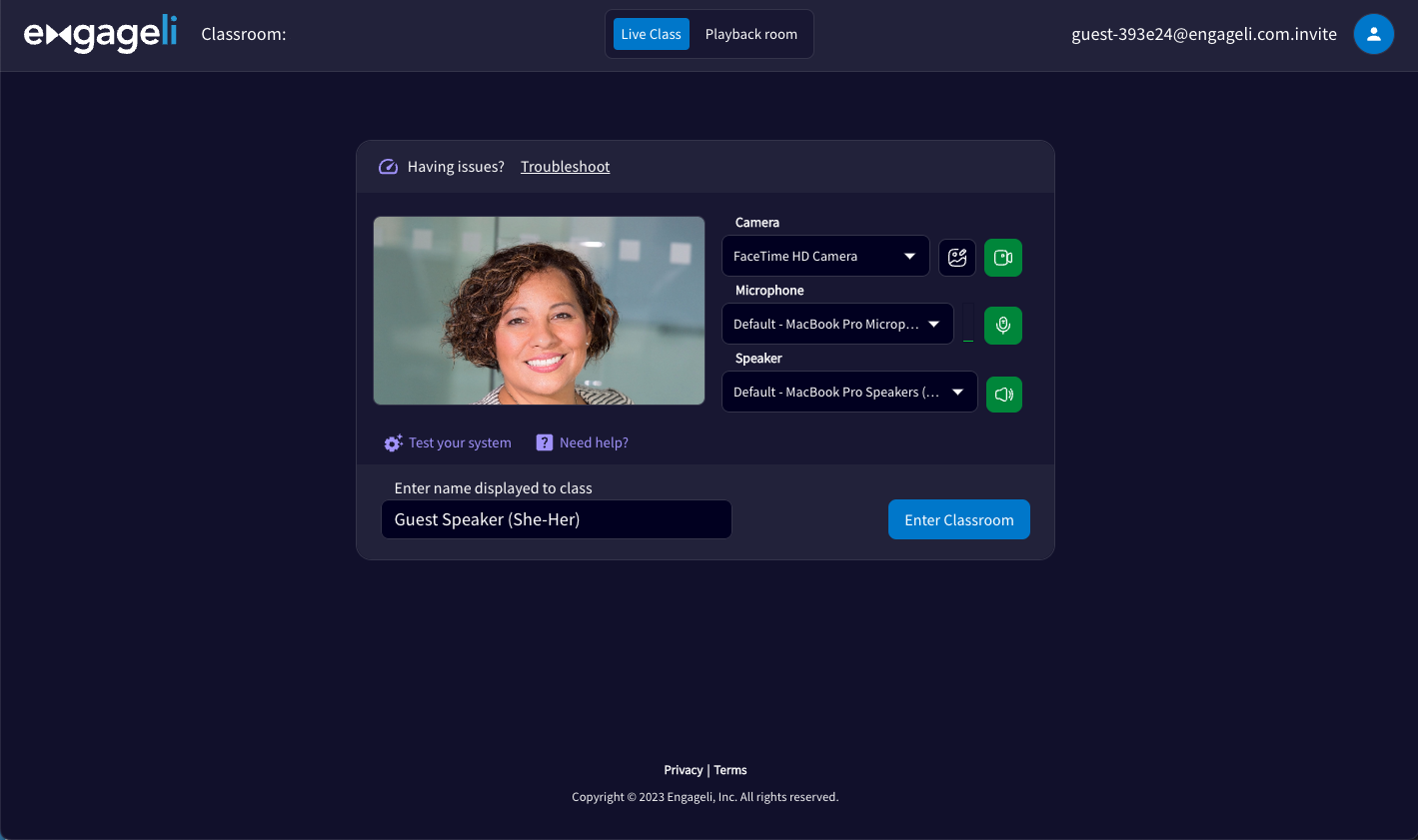 Click here for information on hosting a panel for your guests.
Need more help? Contact Support.