By default, an Engageli classroom opens with the maximum number of seats allowed at a table: 10. As an instructor, you can easily change the number of seats at a table.
From within the classroom
Click the More Actions(three dots) menu at the bottom of the screen.
Select Open Class Configuration.

Use the slider to adjust the maximum number of seats at each table.

Click Close. Changes apply immediately.
From the Admin Portal
Go to the portal, select

Details

, and then click the

Configurations

tab.

Select the number of seats for the tables, and then click the

Save Changes

button.

The next time you start your Engageli class, you will see your new classroom configuration.
Pro Tip! When deciding the number of seats, keep in mind that if you have multiple TAs who will visit tables, an available empty seat will be needed. Instructors, co-instructors, and one TA can visit tables without needing an empty seat.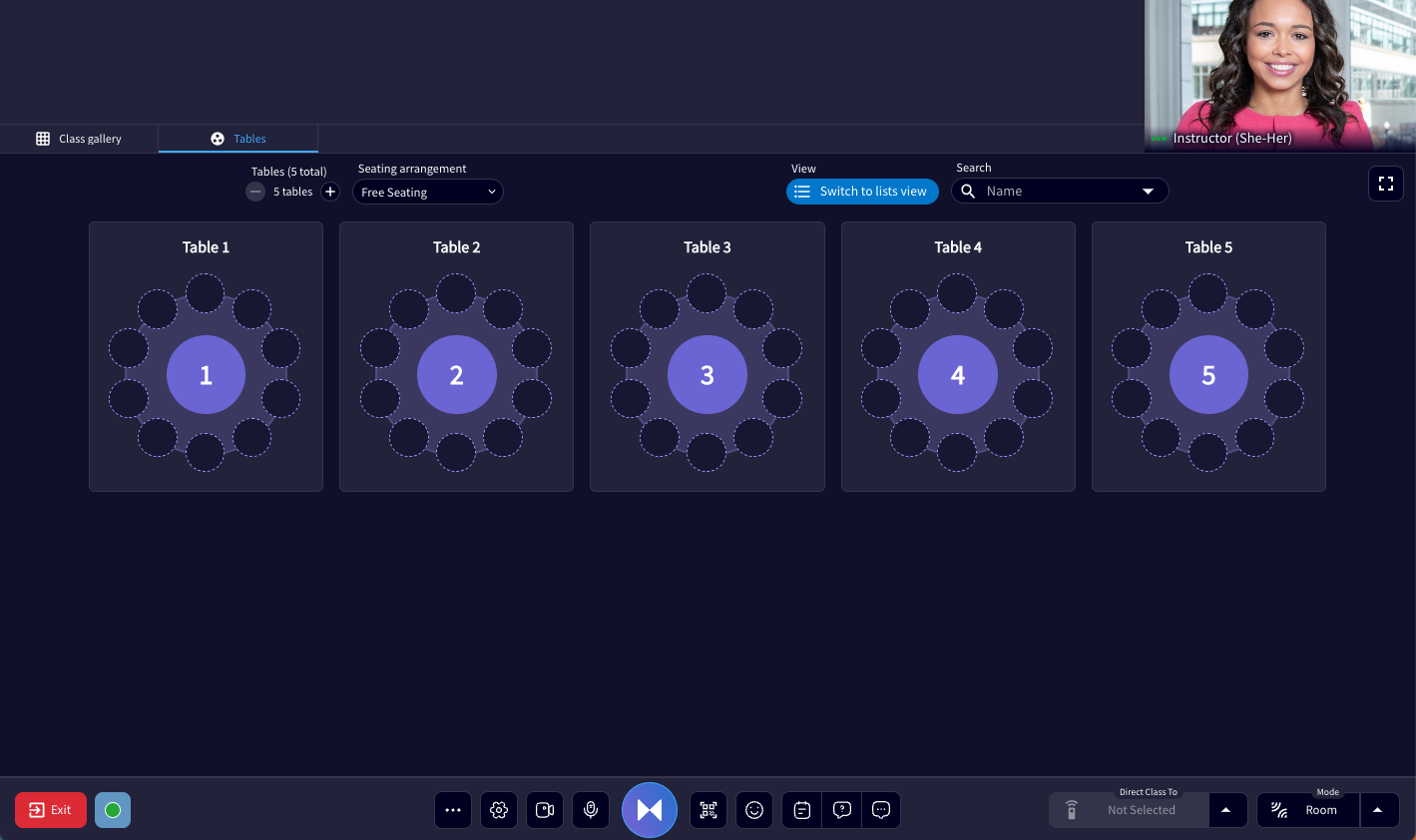 Engageli classroom with 10 seats per table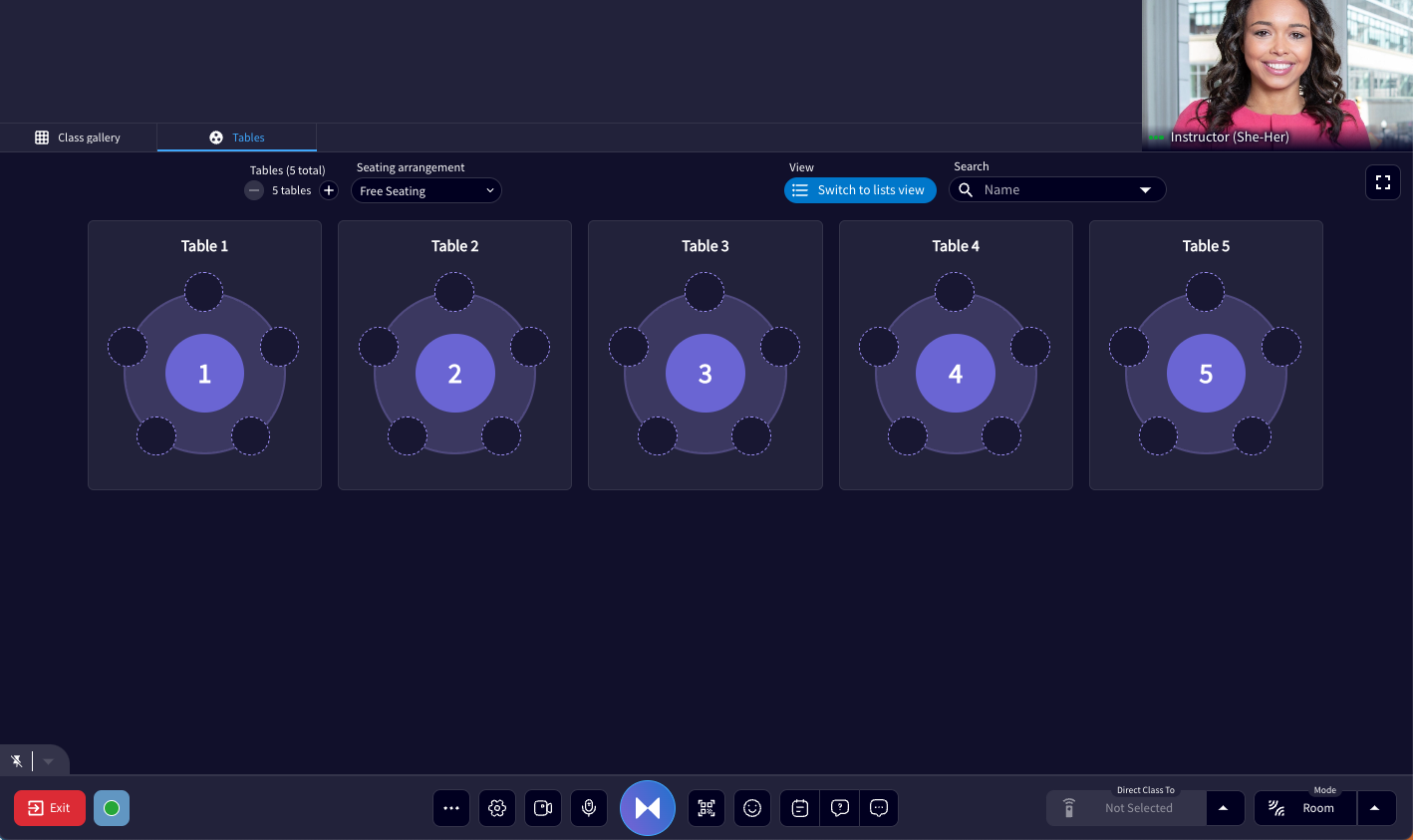 Engageli classroom with 5 seats per table
Need more help? Contact Support.