Use a tag to distribute and collect documents with ease!
Action Tags Lab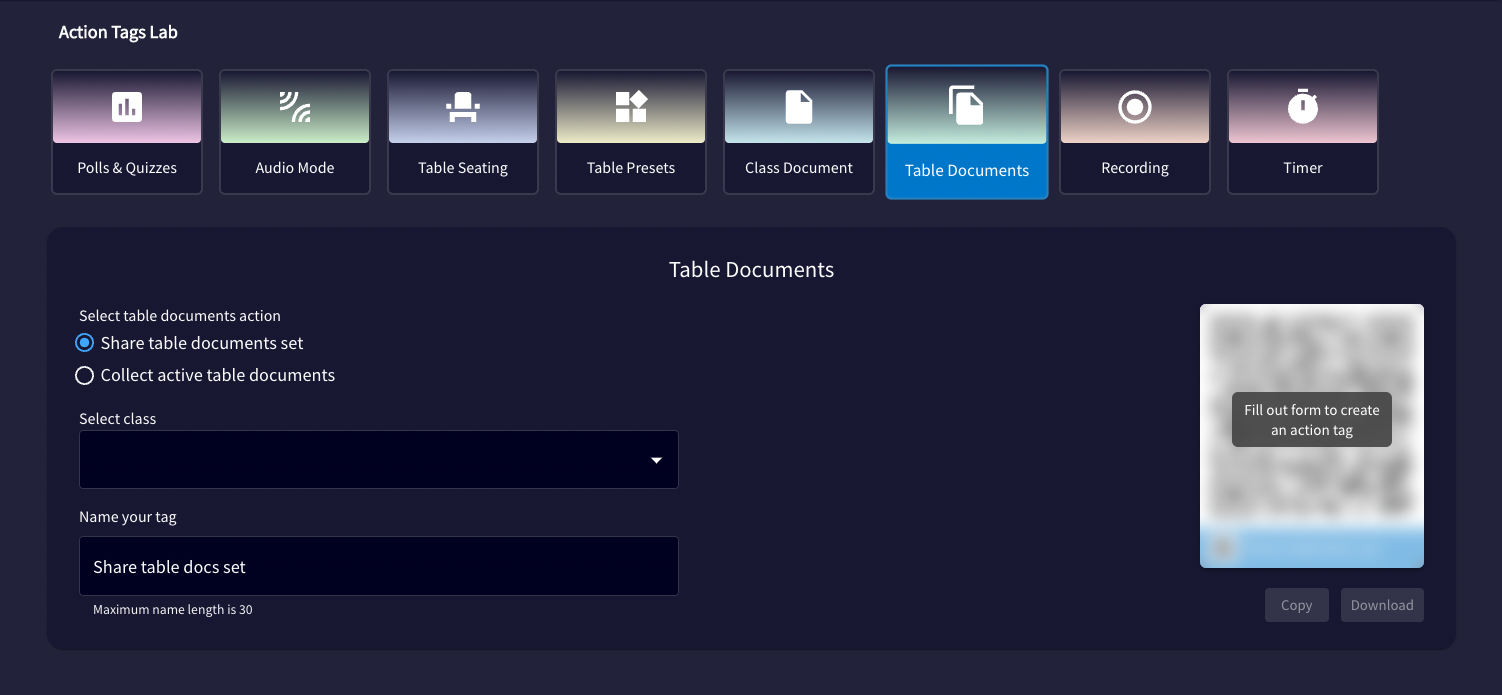 Distributing collaborative documents to learners allows for real-time collaboration, problem-solving, and application of concepts. Engageli's Distribute Docs feature is built into the system and frame of Engageli, so learners don't need to leave the classroom to collaborate and work on shared documents.
When to Use
You can use this tag to distribute Google documents or sheets to learners to collaborate in real-time for full class contributions/activities, table-based activities, peer-to-peer instruction, station-based work, case studies per table, etc. You can distribute:
One document shared with all tables

Individual documents shared per table
Note: You must already have at least one set of documents uploaded in the Materials section of the portal in order to use this tag. Click here to learn how to set up and distribute documents.
To use the Action Tags Lab for Documents:
1. Go to the Action Tags Lab in the Admin Portal.
2. Select Documents.
3. Select an action for the documents:
Share documents

Collect active documents
4. Select your class.
5. Select the name of the document set.
6. Provide a name for your tag if you want.
7. Copy the tag to paste it into a document or slide.
8. Or, download a copy of the tag to insert in a document or slide.
When the tag is detected in your document or slide, you'll receive a notification.

Click here to learn about automating the detection of your tag.
Engageli 3.0
In Engageli 3.0, instructors can add an Action Tag to distribute a class document. Click

here

to learn more, and here to learn more about 3.0 updates to the Distributed Doc feature.
Need more help? Contact Support.