Use a recording tag in your presentation to activate a notification to start or stop the class recording.
Action Tags Lab

- Engageli 2.1 and Engageli 3.0 will differ slightly in appearance and certain features. Select the tab below for your version of Engageli.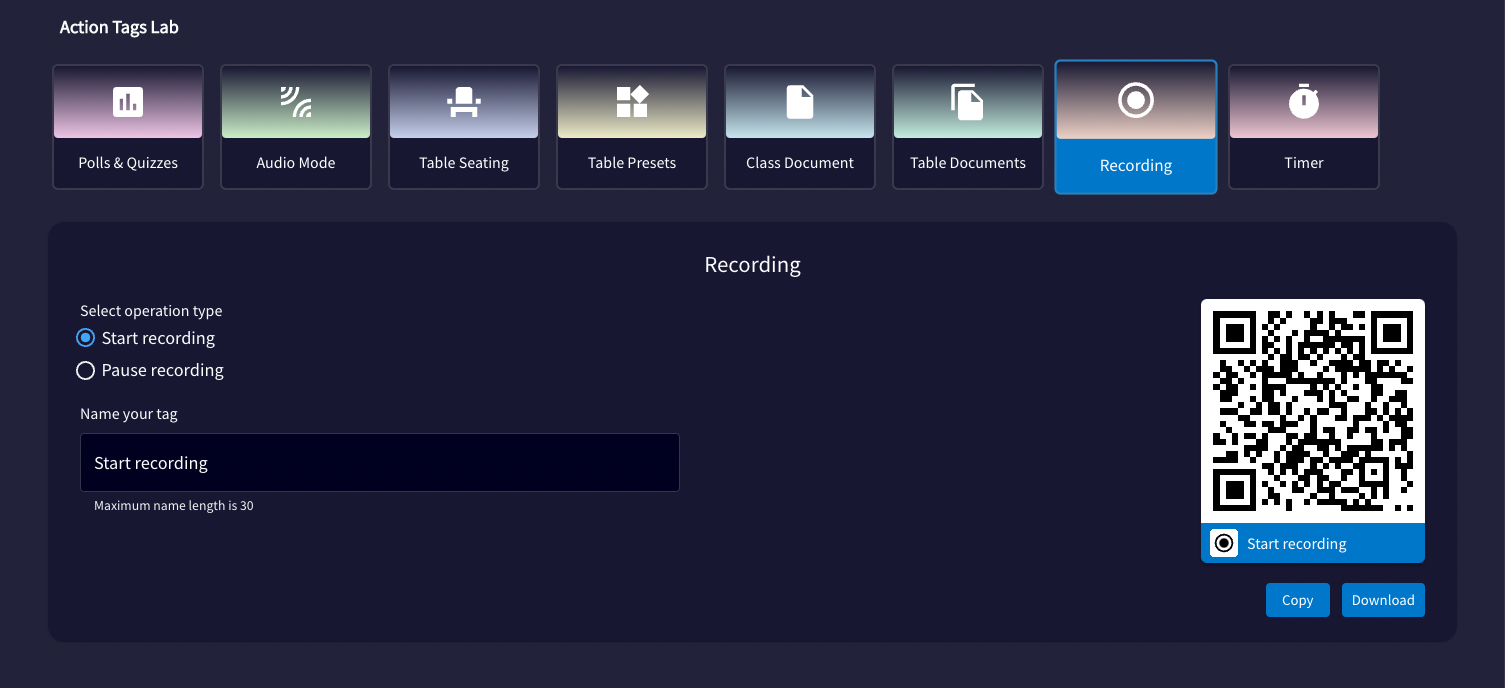 When to Use
Start recording - you can use this tag to get a notification to start the recording so you won't forget at the beginning of class, or to restart the recording after a pause.

Pause recording - you use this tag to get a notification to pause the recording so that when you move to table-based group activities that you don't want/need to be included in the recording, you can ensure there are no long periods of blank air time in the recording.
To use the Action Tags Lab for Recording:
Go to the

Action Tags Lab

in the Admin portal.

Select

Recording

.

Select either Start recording or Pause recording.

Provide a name for your tag.

Copy the tag to paste it into a document or slide.

Or, download a copy of the tag to insert in a document or slide.
When the tag is detected in your document or slide, you'll receive a notification.

Click here to learn more about recording your session.
Click here to learn about optimizing your recording for asynchronous learning.
Copy/paste or download the recording tags below to get started.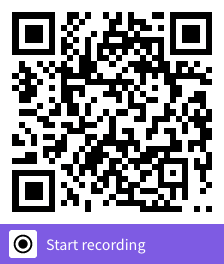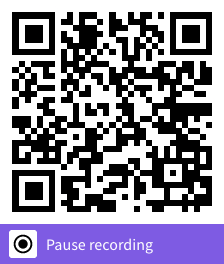 Need more help? Contact Support.