Use a table presets tag to easily put your learners into your preset table arrangements!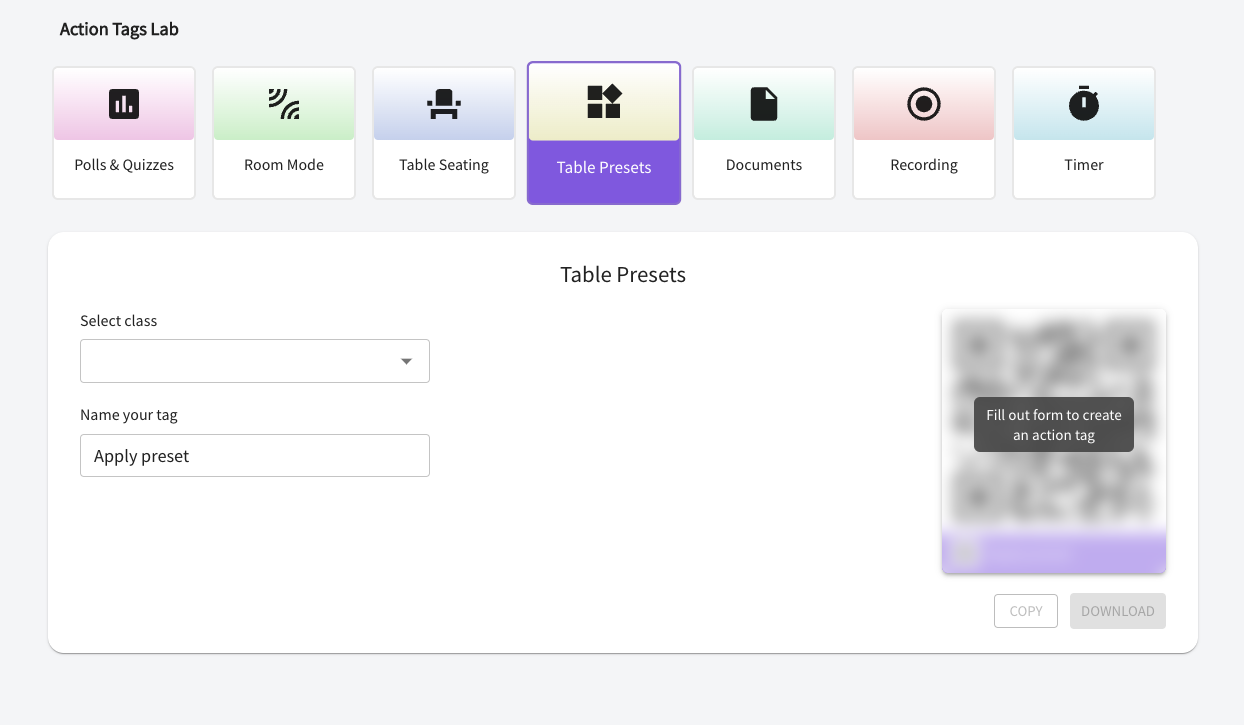 When to Use:
You can use this tag to enable a table preset to shift learners to a table arrangement listed in a particular preset. This is useful for pre-assigned group projects, cohort-based learning, differentiated instruction, content-based instruction (each table has a different topic or even subject/discipline), peer-to-peer instruction, discipline-specific tutoring (drop-in tutoring, with each table as a different topic or even subject/discipline), etc.
Note: You must already have at least one table preset created in order to use this tag. Click here to learn how to create a table preset.
To use the Action Tags Lab for Table Presets:
Go to the

Action Tags Lab

in the Admin portal.

Select

Table Presets

.

Select a class from the drop-down menu.

Then, select the preset.

Provide a name for your tag if you want.

Copy the tag to paste it into a document or slide.

Or, download a copy of the tag to insert in a document or slide.
When the tag is detected in your document or slide, you'll receive a notification.

Click here to learn about automating the detection of your tag.