Use a table seating tag to easily put your learners into different table arrangements!
Action Tags Lab

- Engageli 2.1 and Engageli 3.0 will differ slightly in appearance and certain features. Select the tab below for your version of Engageli.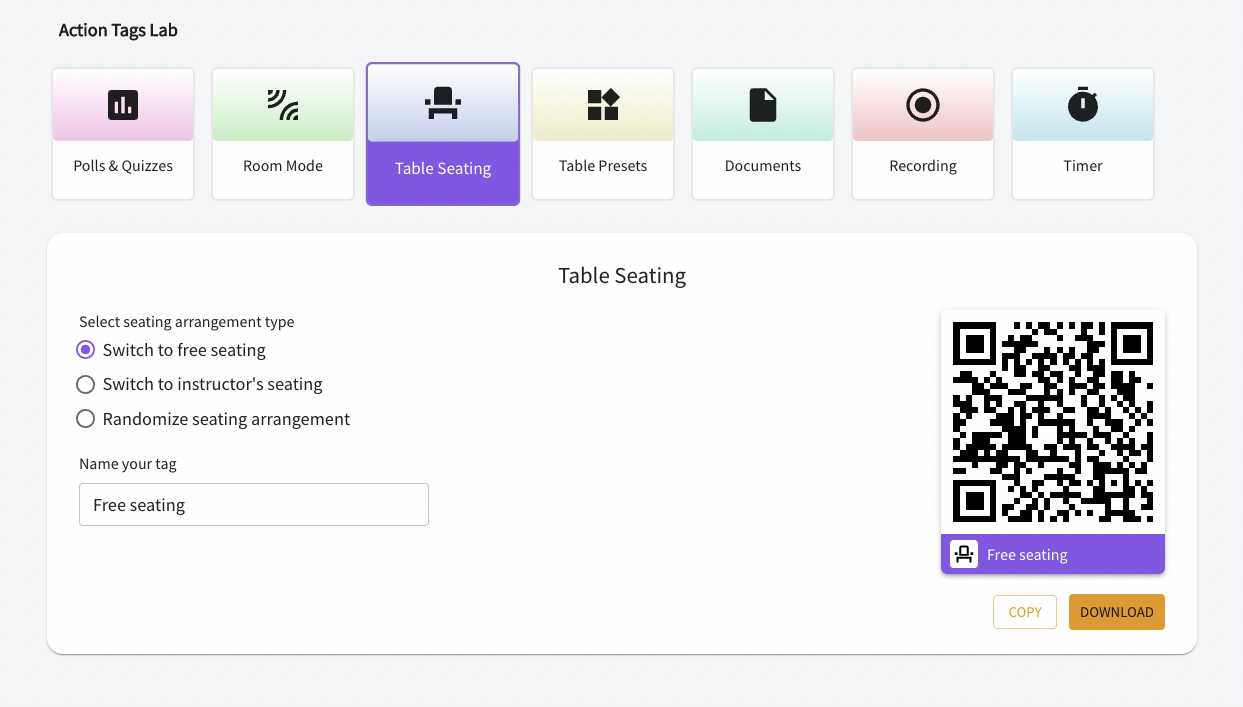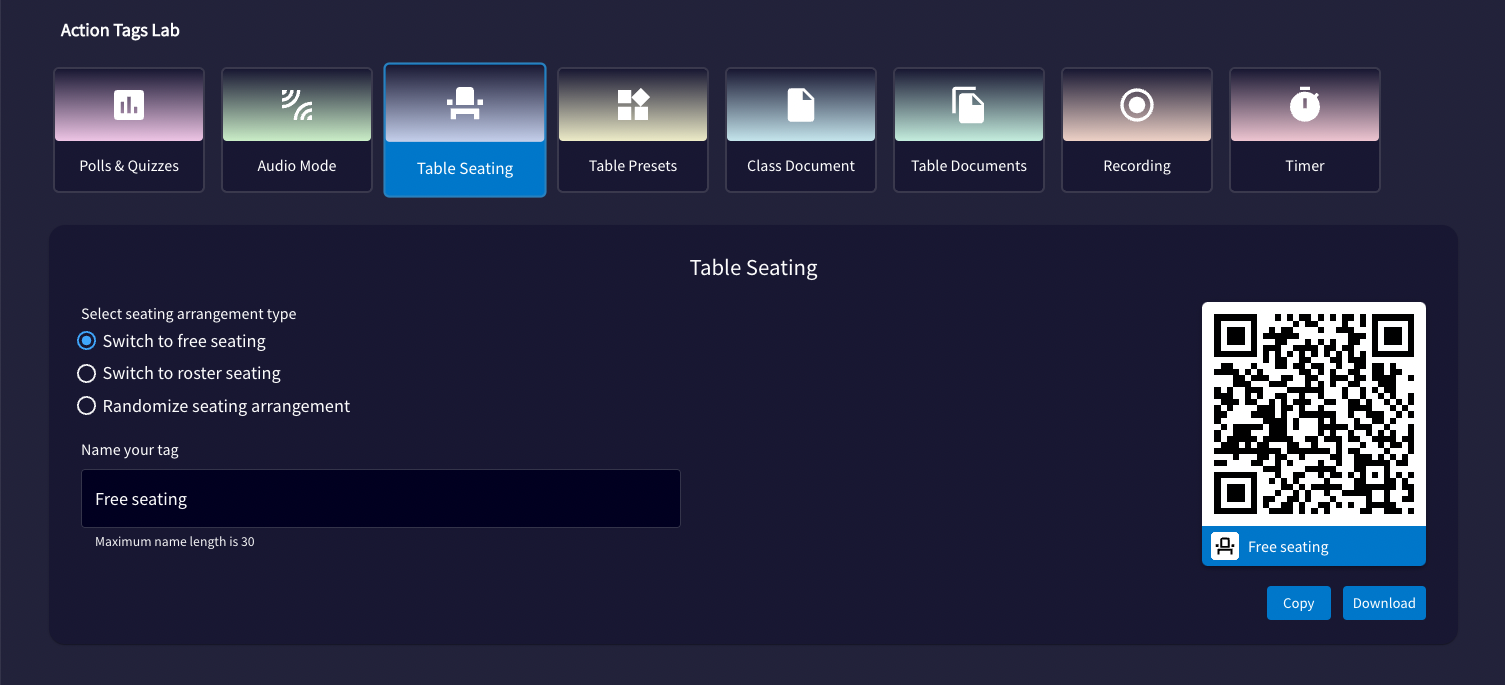 When to Use
You can use one of these three tags to enable:
Free seating

– when you want learners to choose their seats
This is useful for the beginning of the course, while learners are getting to know each other, or for community-building purposes, so learners can move to different tables freely.
Instructor's seating

– when you want learners to shift to the tables that are listed on the Roster
This is useful for pre-assigned groups or cohorts.
Random seating

- when you want to randomly arrange learners by number per table
This is useful for conducting group-based activities that work best when smaller groups of learners work together. We recommend between 2-5 learners per table.
To use the Action Tags Lab for Table Seating:
1. Go to the Action Tags Lab in the Admin portal.
2. Select Table Seating.
3. Select a table arrangement from the 3 options:
Switch to free seating

Switch to instructor's seating

Randomize seating arrangement
4. Provide a name for your tag if you want.
5. Copy the tag to paste it into a document or slide.
6. Or, download a copy of the tag to insert in a document or slide.
When the tag is detected in your document or slide, you'll receive a notification.

Click here to learn more about using tables for active learning.
Click here to learn about automating the detection of your tag.
Need more help? Contact Support.