You can easily show a high-resolution presentation without sharing your screen. Change slides faster and avoid common screen share issues.
The PDF Share allows you to share a PDF of a presentation or document directly in Engageli instead of sharing your screen. This allows you to share presentations with better visual quality for learners with minimal lag time. This article will show you how to:
Upload PDFs in the Content Manager Before Class
Instructions
1. Go to the Admin Portal.
2. Click Class Management on the left to expand the menu.
3. Select your class or use the search field to find your class.
4. Click Content Manager.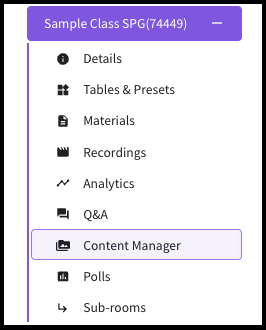 5. Click the +Add button on the top right side of the screen.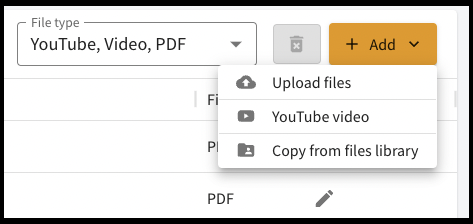 6. Select Upload Files.
7. Upload the file from your computer.
8. You will see a notification at the bottom of the screen when the file is successfully uploaded.
9. Click the pencil icon below Download/Edit to make changes to the title of the file or add a description.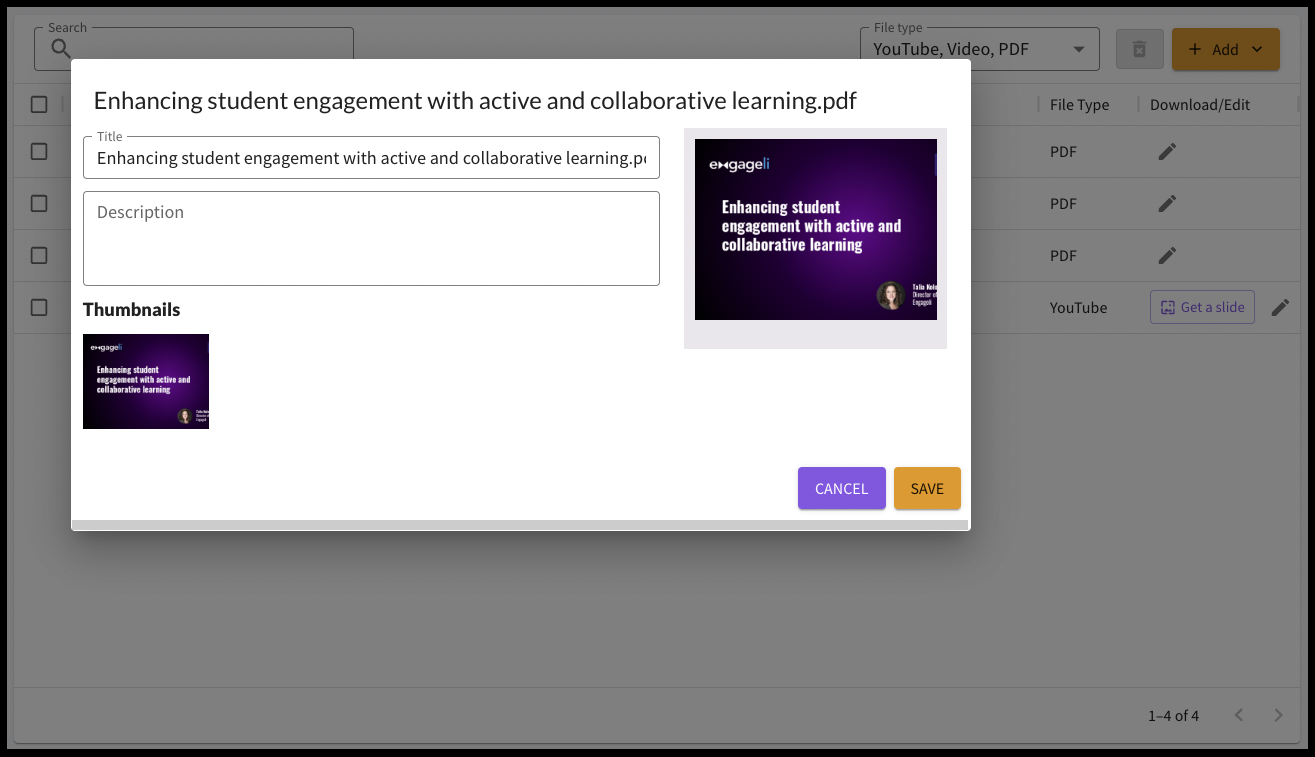 10. Click Save after making any changes.
Use the PDF Live Share During Class
Instructions
1. Click the Present button at the bottom of the screen.
2. Click PDF Share under Classroom activities.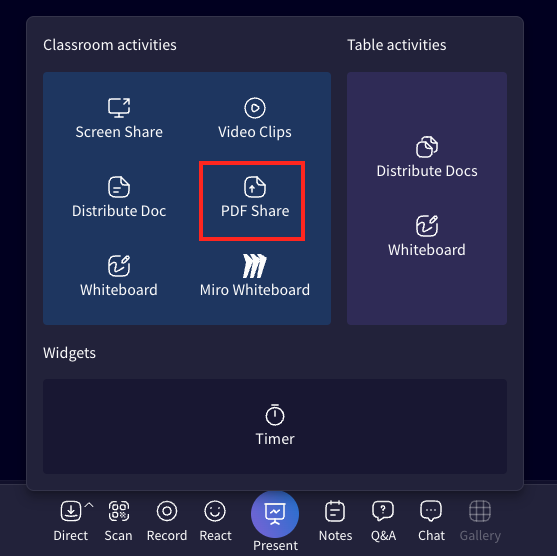 3. Click Share on a pre-loaded file.
4. Or, drag & drop or click to select a file from your computer.
5. After the file uploads, click Share.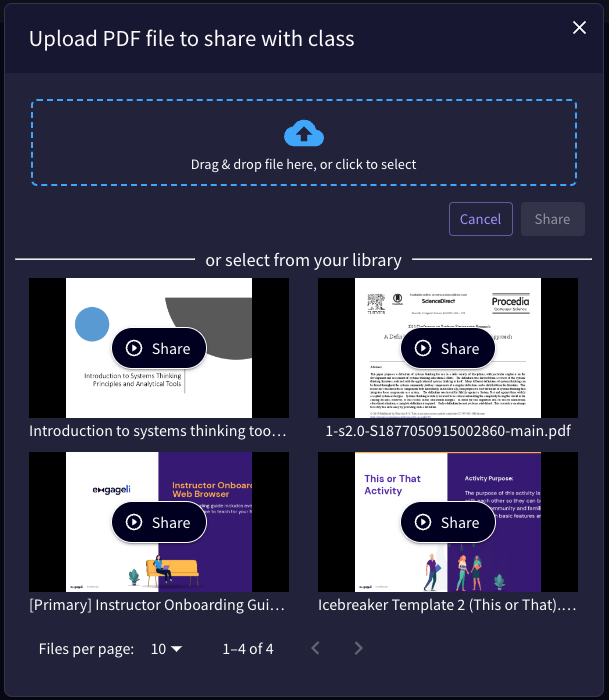 Note: TAs and learners on the podium can also navigate the presentation.
Pro Tip! Turn on auto-detection for tags in the Admin Portal so that any Action Tags (polls, timer, recording, etc.) are auto-activated when you give your presentation.
View Class Gallery
A view of the Class Gallery opens in the right pane when you're using the PDF Share so that you have a view of your learners during your presentation. You can open and close the Gallery as needed.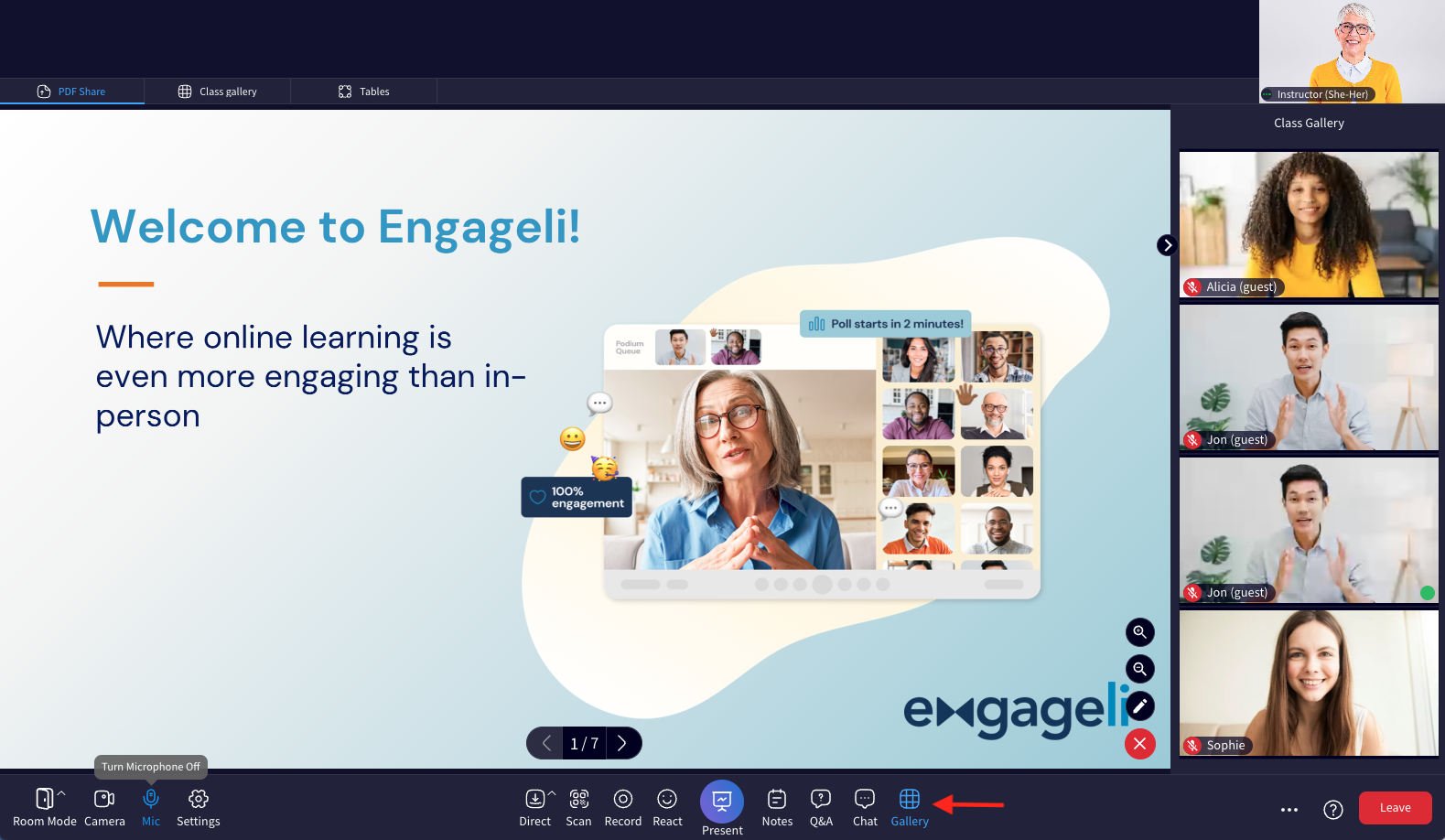 Note: You can also use the overlay gallery feature.
Need more help? Contact Support.