A great way to encourage learner engagement is to randomly arrange table groups for discussions.
Instructions
1. Go to the Seating Arrangement drop-down menu in the Tables view. ("Seating" drop-down menu on the application)
2. Select Random Arrangement Tablesize.
3. Choose the number of learners you would like at each table. The system will automatically break learners into randomized groups.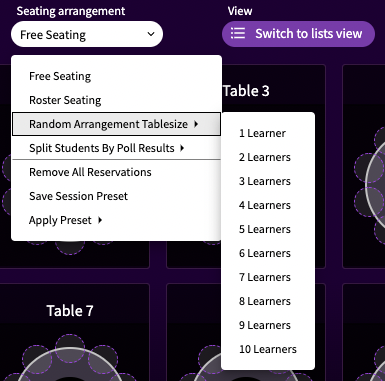 Note: If learners have a reservation, then they will be treated as a learner. Make sure to remove any reservations before you do this! (See instructions on reservations here).
Need more help? Contact Support.