Use a timer tag in your presentation to save time and keep your lesson plan on track!
Action Tags Lab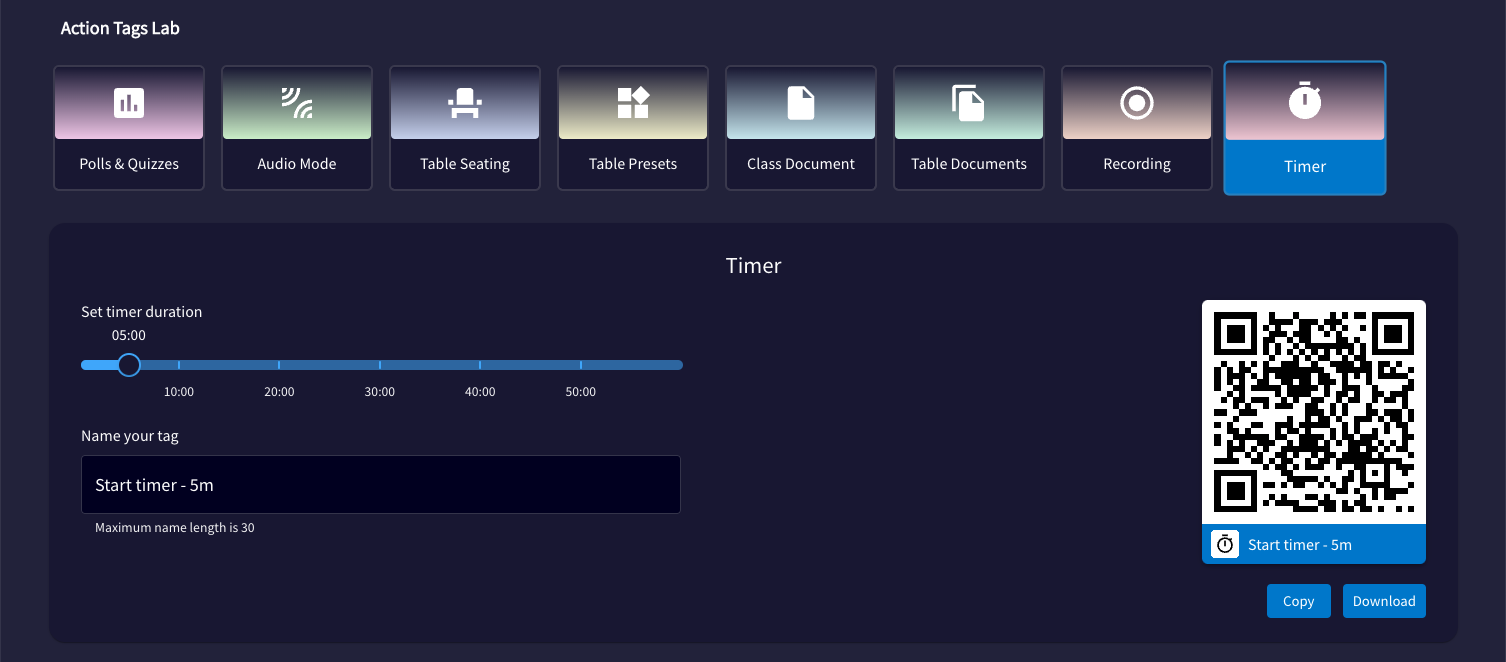 The timer tag can save precious teaching and learning time after you've designed your lesson plan with differentiated and timed activities.
When to Use
The timer tag can be used with almost any activity including:
Mini-lectures that are 7-10 minutes long

Group presentations that are limited to a specific amount of time

Group-based/table-based activities to help learners stay on task

Full class discussions
To use the Action Tags Lab for the Timer:
1. Go to the Action Tags Lab in the Admin portal.
2. Select Timer.
3. Use the slider to set the duration of your timer (between 15 sec and 59 minutes and 59 seconds).
4. Provide a name for your tag if you want.
5. Copy the tag to paste it into a document or slide.
6. Or, download a copy of the tag to insert in a document or slide.
When the tag is detected in your document or slide, you'll receive a notification.

Click here to learn more about setting a timer.
Click here to learn about automating the detection of your tag.
Need more help? Contact Support.