The overlay gallery feature allows you to see your classmates while you're viewing a presentation, screen share, or video clip on the main screen.
Instructions
1. Open the More Actions (three dots) menu.
2. Select Show overlay gallery.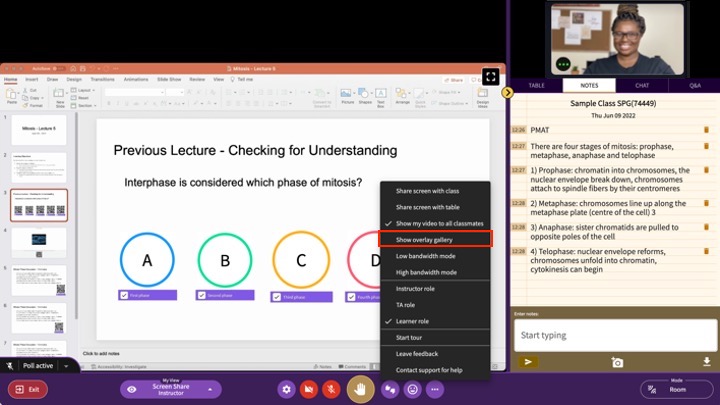 3. The overlay gallery opens in a resizable window that can be moved around the screen.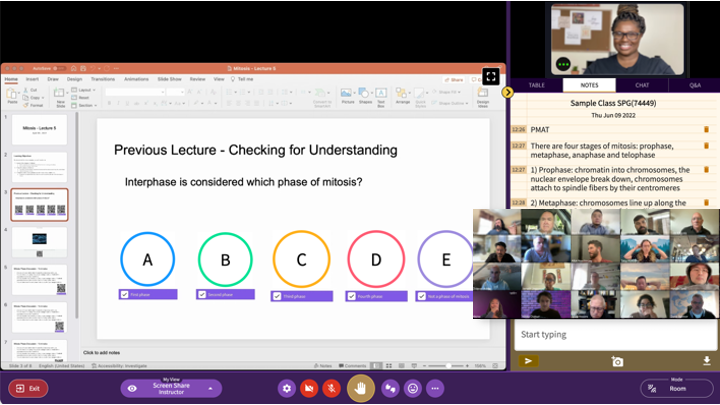 Note: This feature is not available on devices with dual-core processors.