Engageli has native whiteboards for both class-wide and table-level participation. Here's a list of the features and tools available on an Engageli whiteboard, and how you can use them during full class collaboration or working in small groups.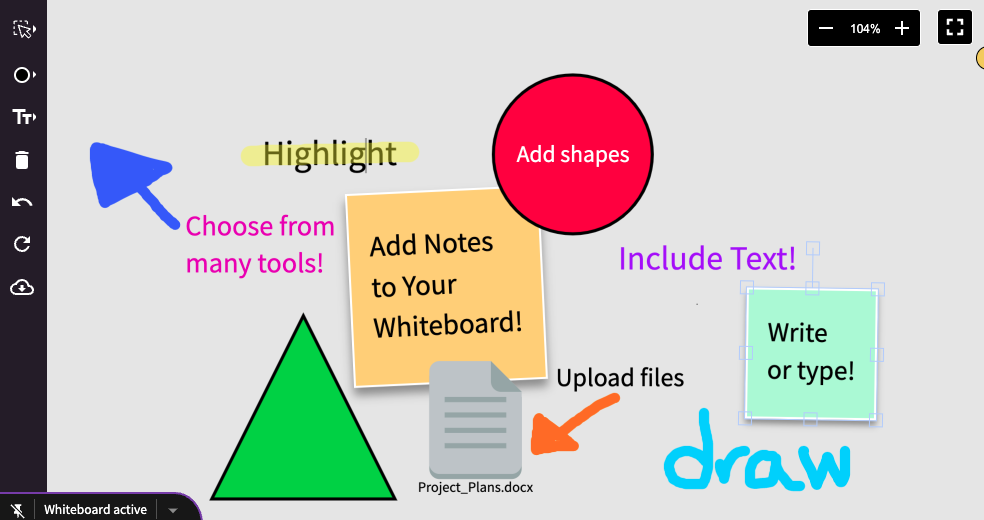 Features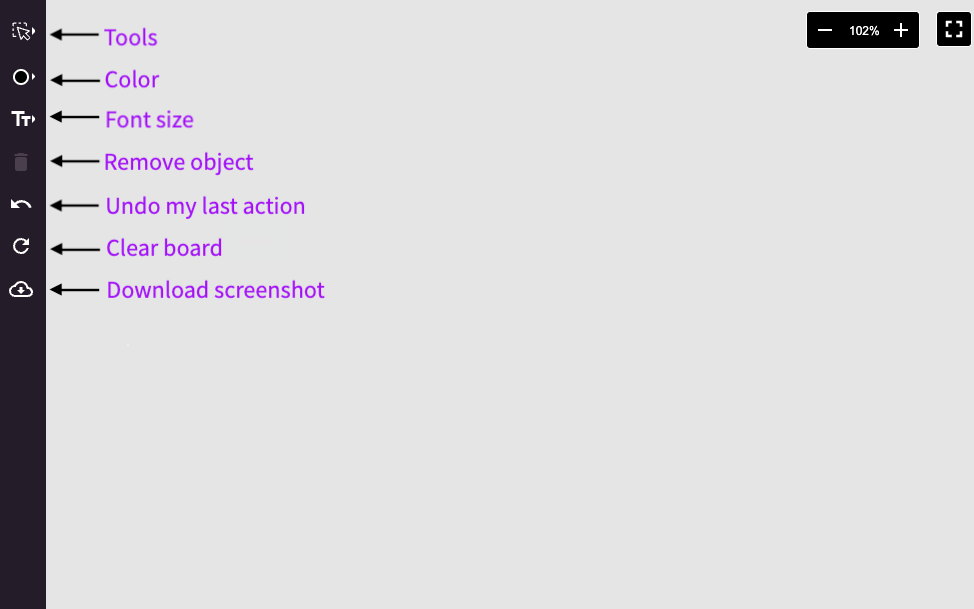 Note: Only instructors and TAs can clear the entire board.
Tools
Object Selection tool
Select and move different objects around the board.
Hand tool
Grab a large selection of the board to shift to a clear area.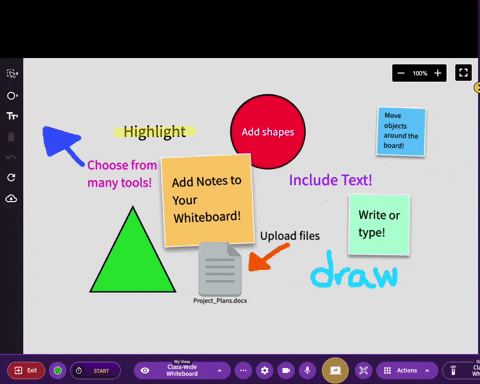 Shapes
Add resizable shapes (circle, triangle, or square) to the board. You can customize the color and add text.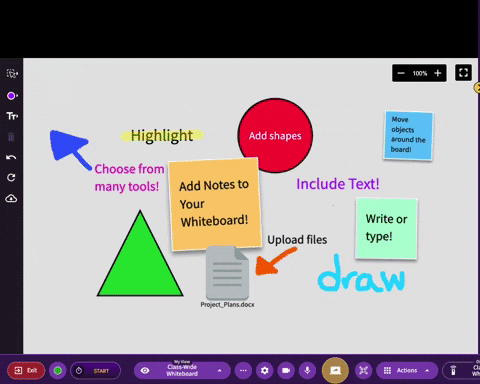 Paintbrush
Sketch thoughts and ideas with the paintbrush tool.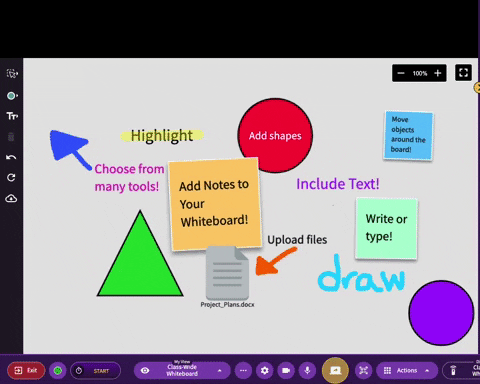 Pencil
Draw, sketch, and write with a fine line pencil.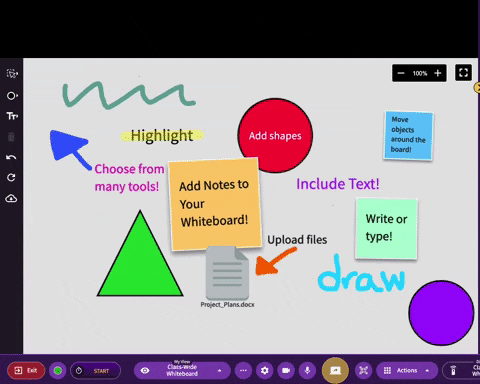 Highlighter
Highlight objects on the board.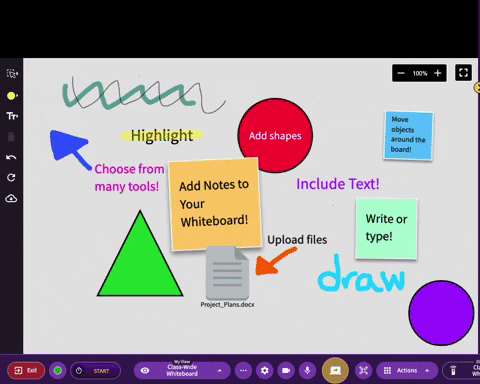 Text box
Use the text box to add typed text. Customize font size and color.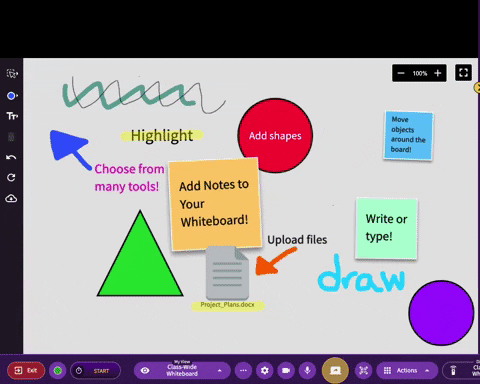 Sticky note
Add a re-sizeable sticky note.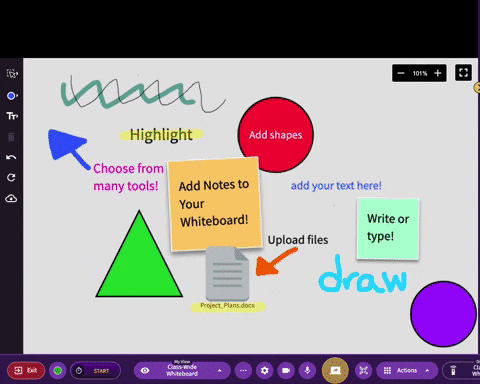 Upload file
Add a file to share (PDFs, documents, spreadsheets, images, and plain text files).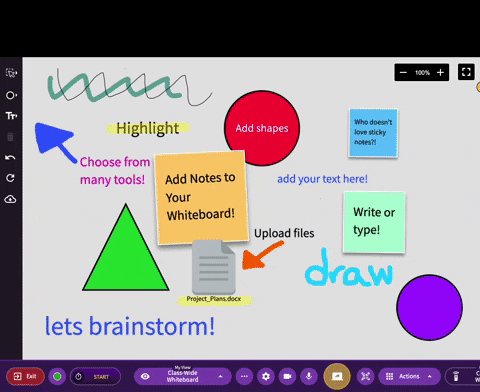 Need more help? Contact Support.