If you experience issues with how the text or images display in a PDF file shared with the PDF Live Share, disabling hardware acceleration in your Chrome Browser settings could resolve the issue.
Hardware acceleration is enabled by default in the Google Chrome Browser. Follow the instructions below to disable it.

Instructions
1. Open your Google Chrome settings by clicking the three dots menu in the top left corner of the browser window.
2. Click Settings.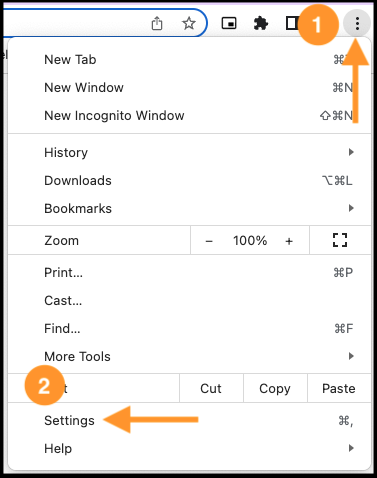 3. Click System.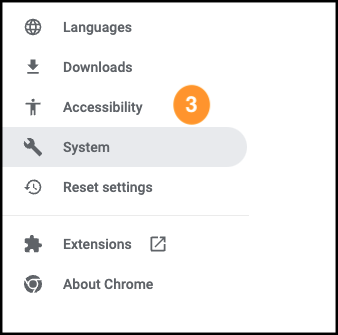 4. Toggle "Use hardware acceleration when available" to the left to disable it.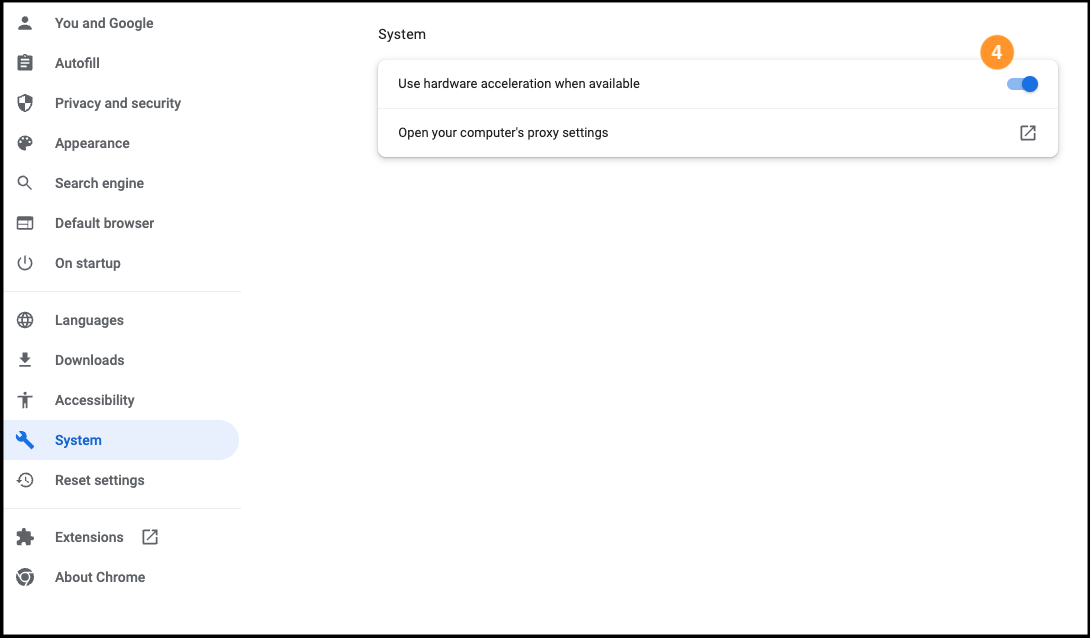 5. Click Relaunch to apply the change.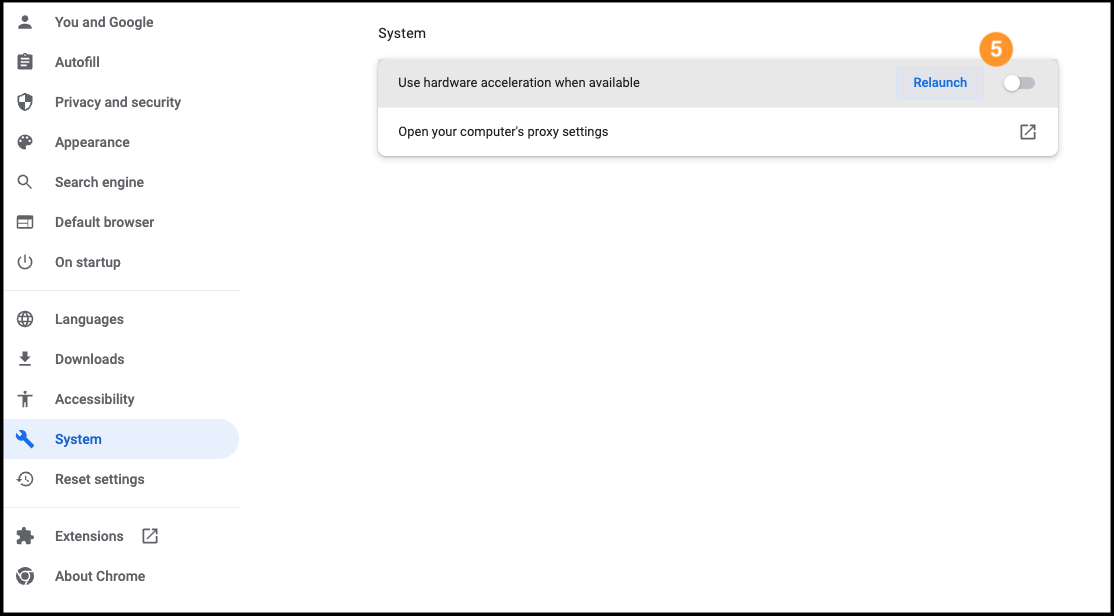 6. After the browser relaunches, log back into your Engageli classroom.
Need more help? Contact Support.