Engageli 3.1 and Engageli 3.0 will differ in appearance and some functionality. Select a tab below for your version of Engageli.
Instructions:
View All Tables
1. To view all the tables or where your classmates are seated, select the Tables tab at the top of the screen.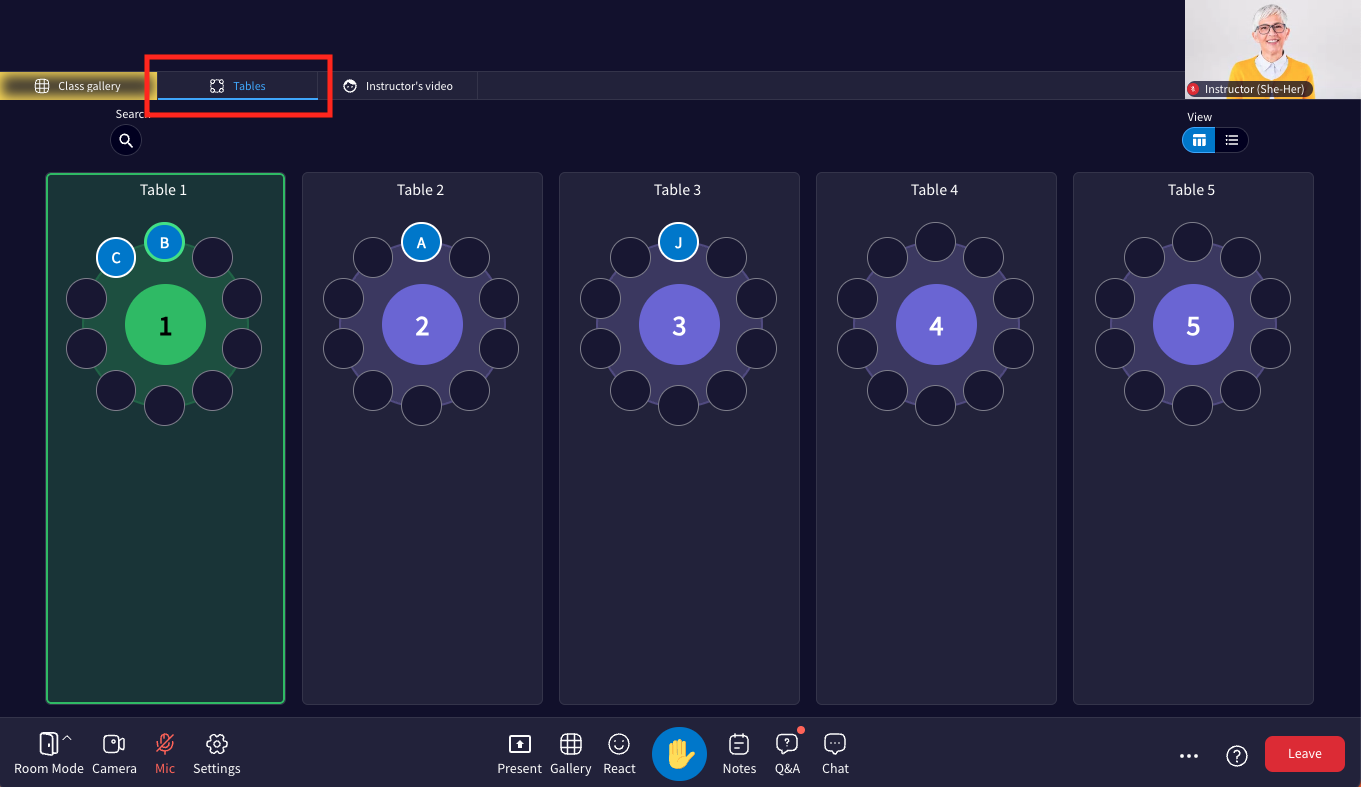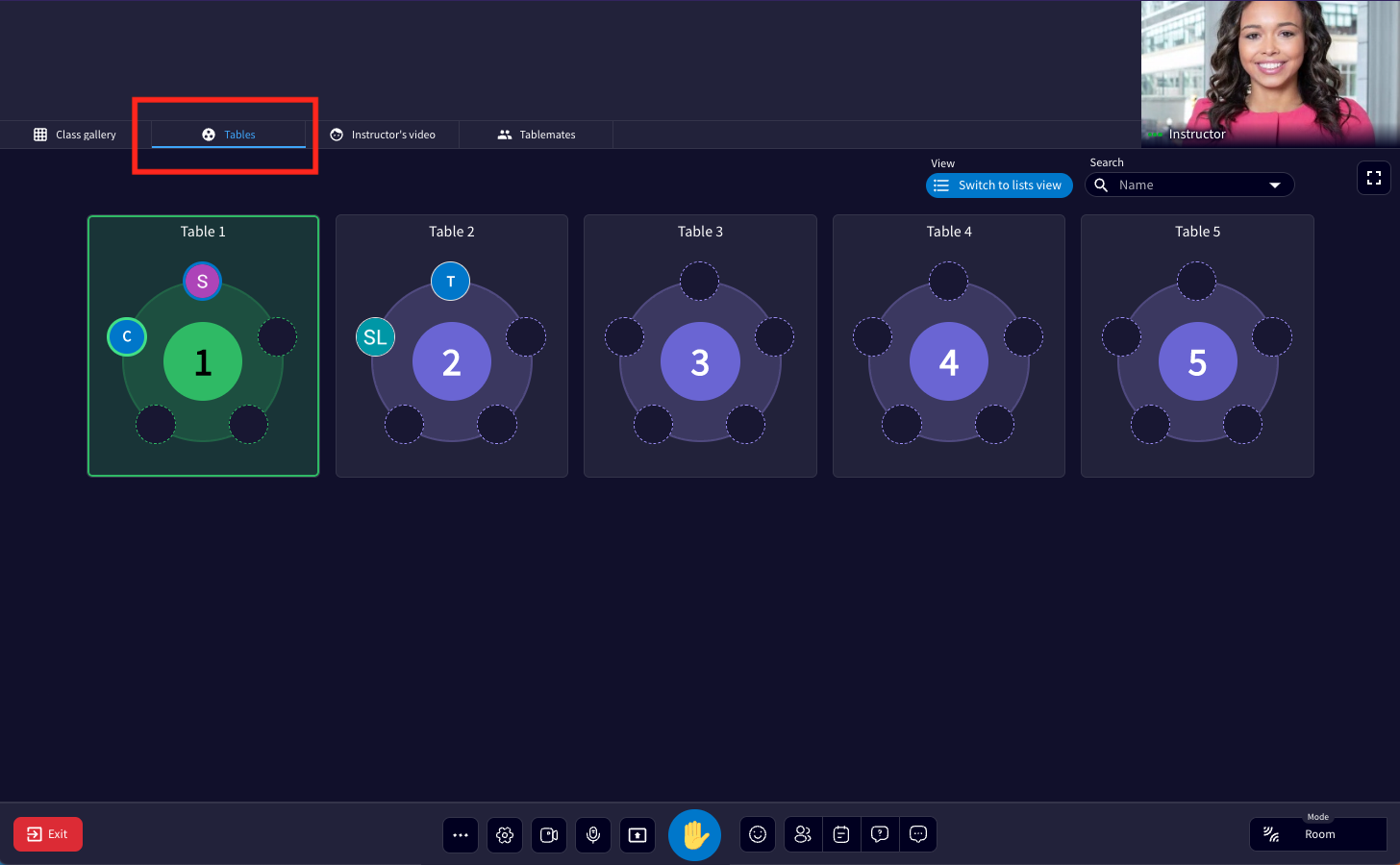 2. Select Switch to list view to see lists of participants in each table. Select Switch to tables view to go back to the tables view.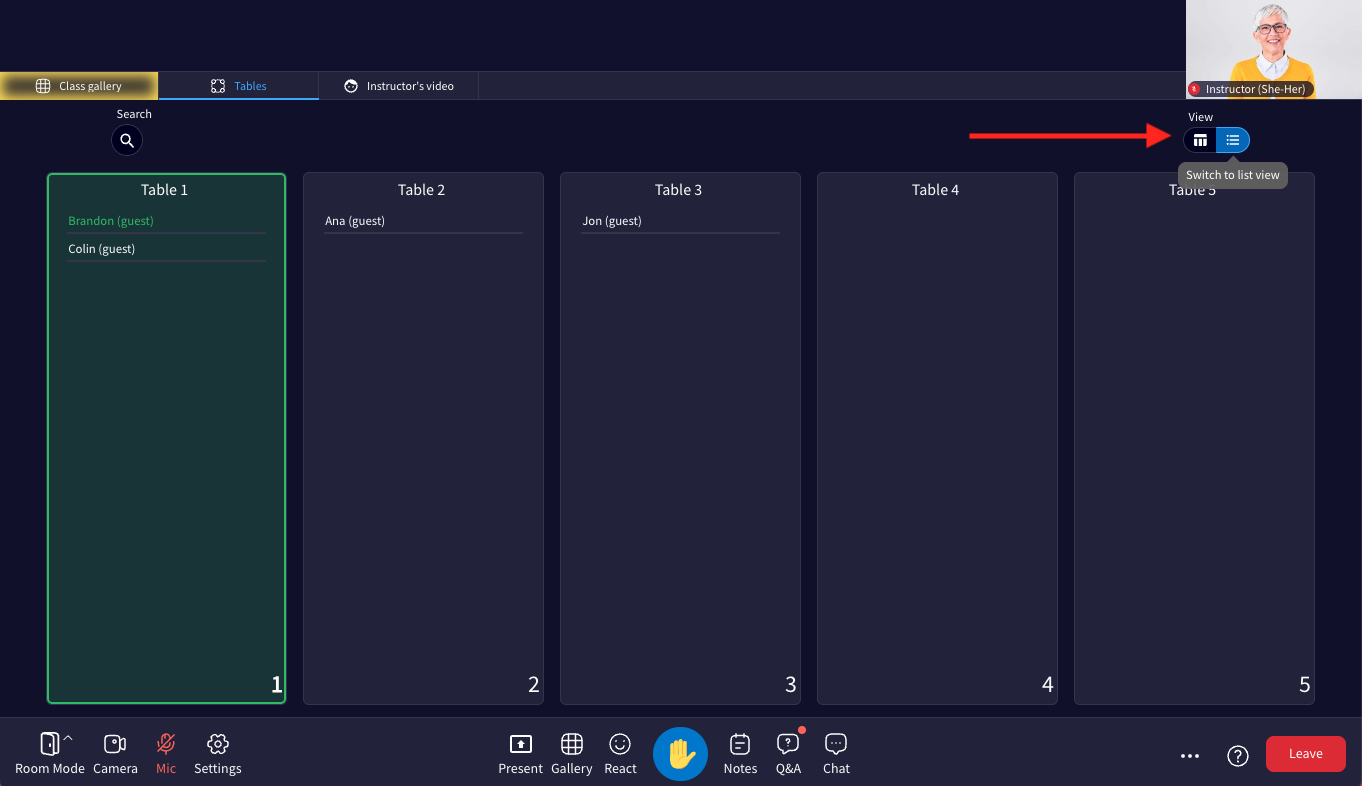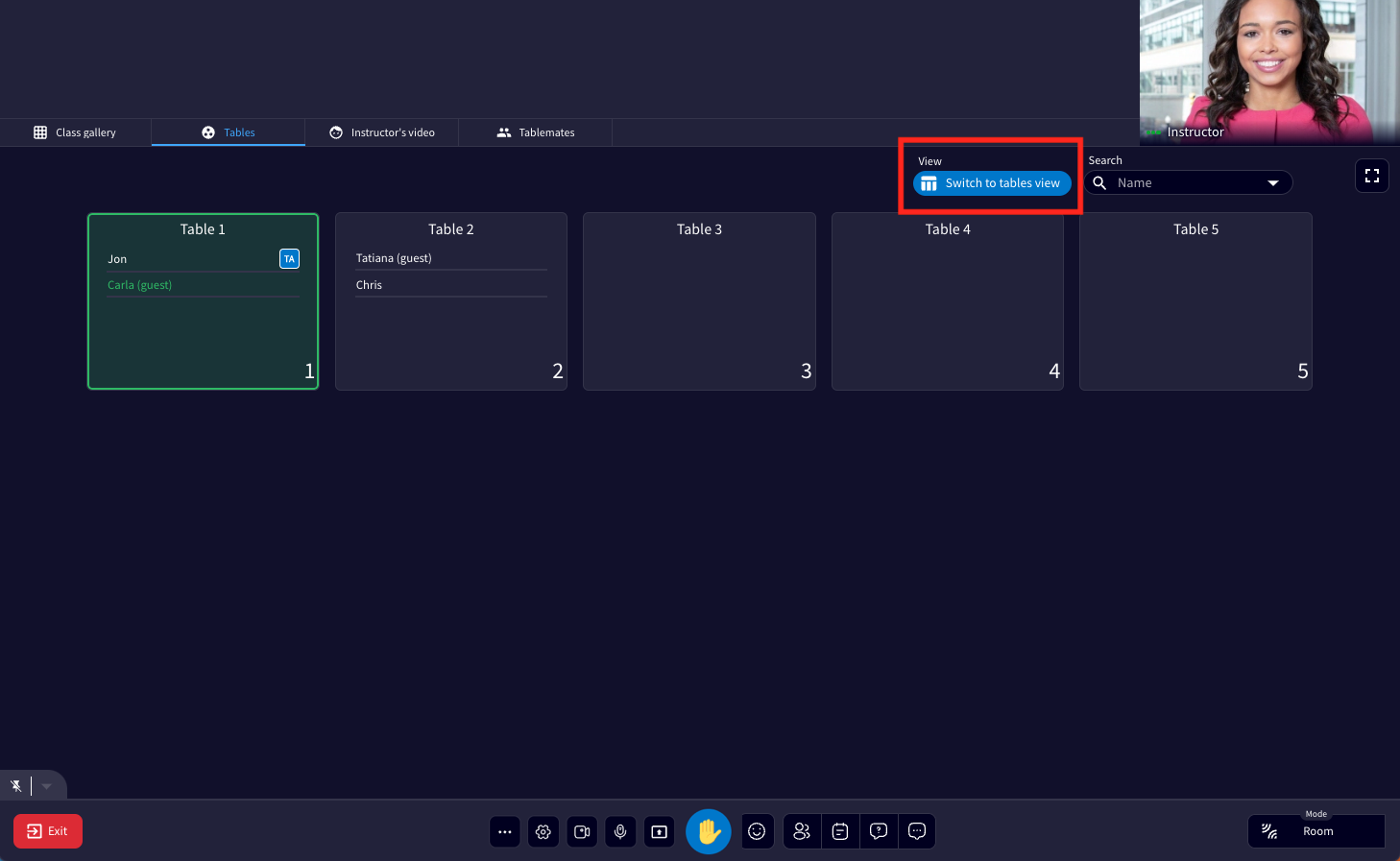 Need more help? Contact Support.