Engageli 2.1 and Engageli 3.0 differ slightly in appearance and certain features. Select the tab below for your version of Engageli.
In Engageli 2.1, the TABLE tab on the right side of the classroom displays all of your tablemates. You can see your own video feed in this tab.
You can also select Tablesmates under My View at the bottom of the screen to see a gallery of just the participants at your table.
In Engageli 3.0, you can select the Tablesmates tab at the top of the screen. You can also click the tablemates icon at the bottom of the screen to open the tablemates panel on the right.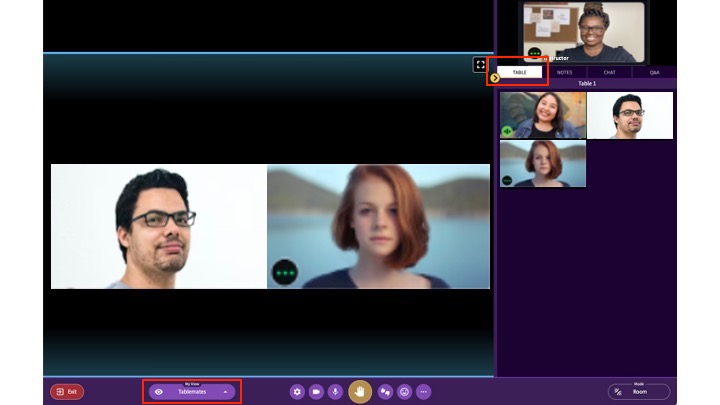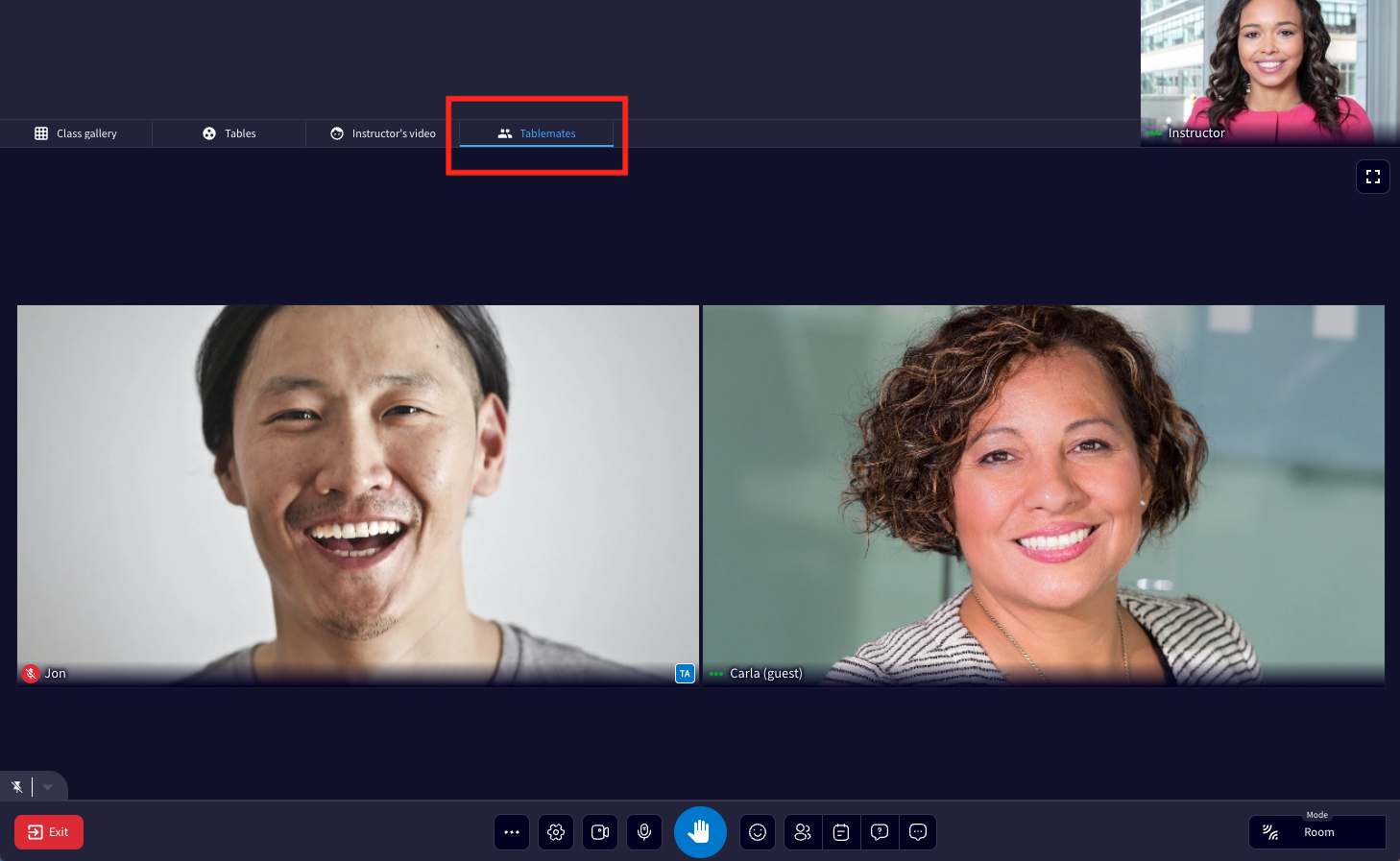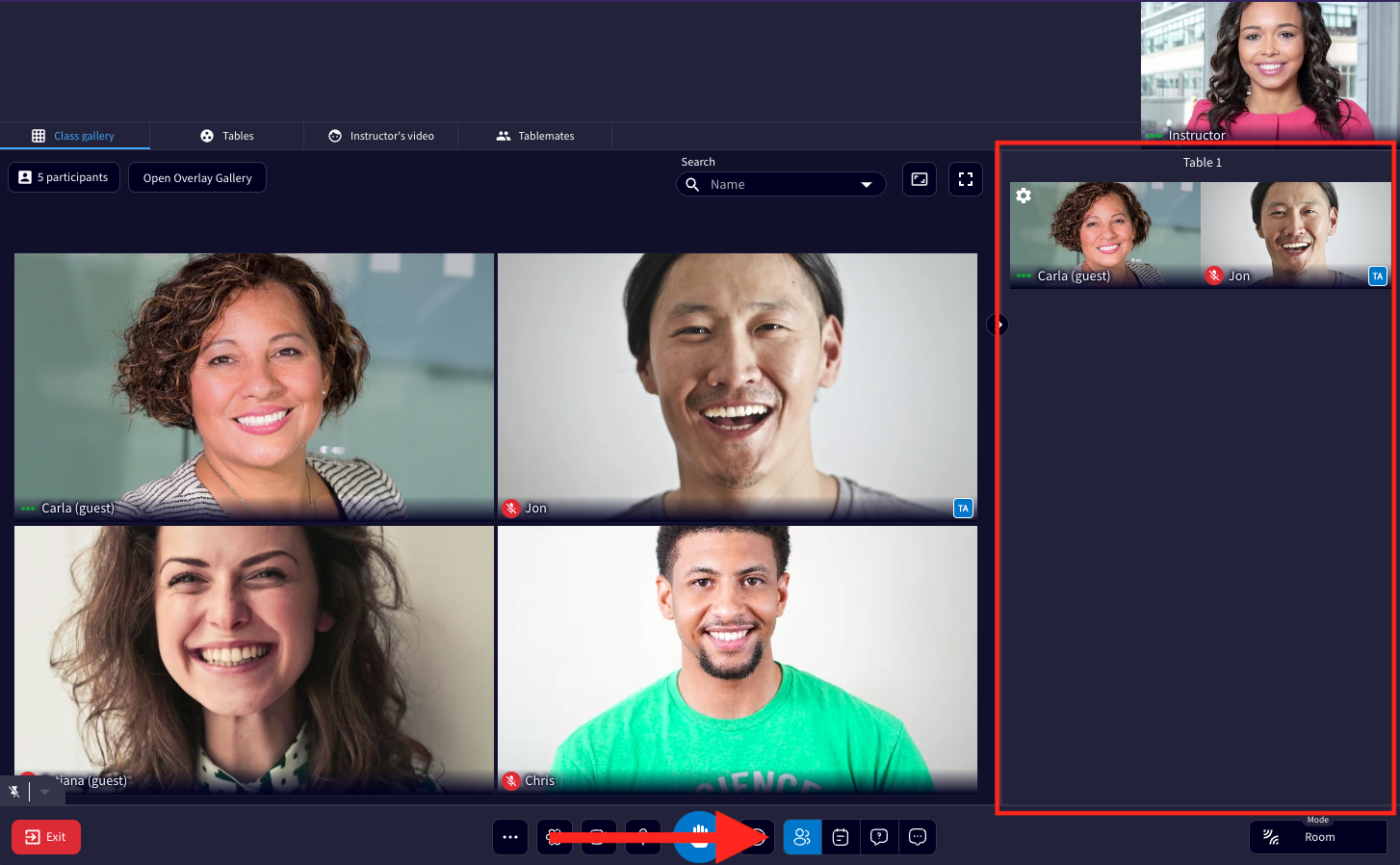 Need more help? Contact Support.