Engageli 3.1 and Engageli 3.0 will differ in appearance and some functionality. Select a tab below for your version of Engageli.
Instructions:
You can select the Tablemates tab at the top of the screen. You can also click the tablemates icon at the bottom of the screen to open the tablemates panel on the right.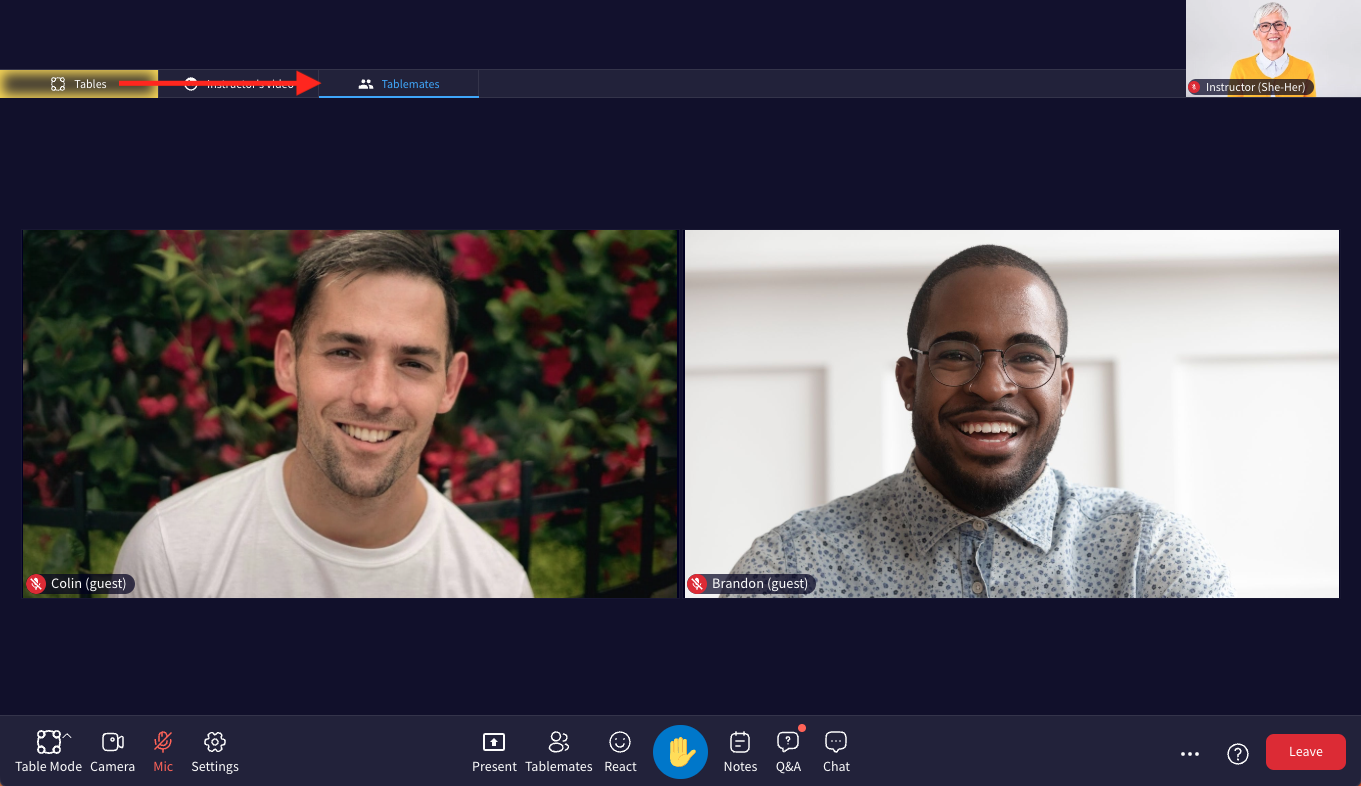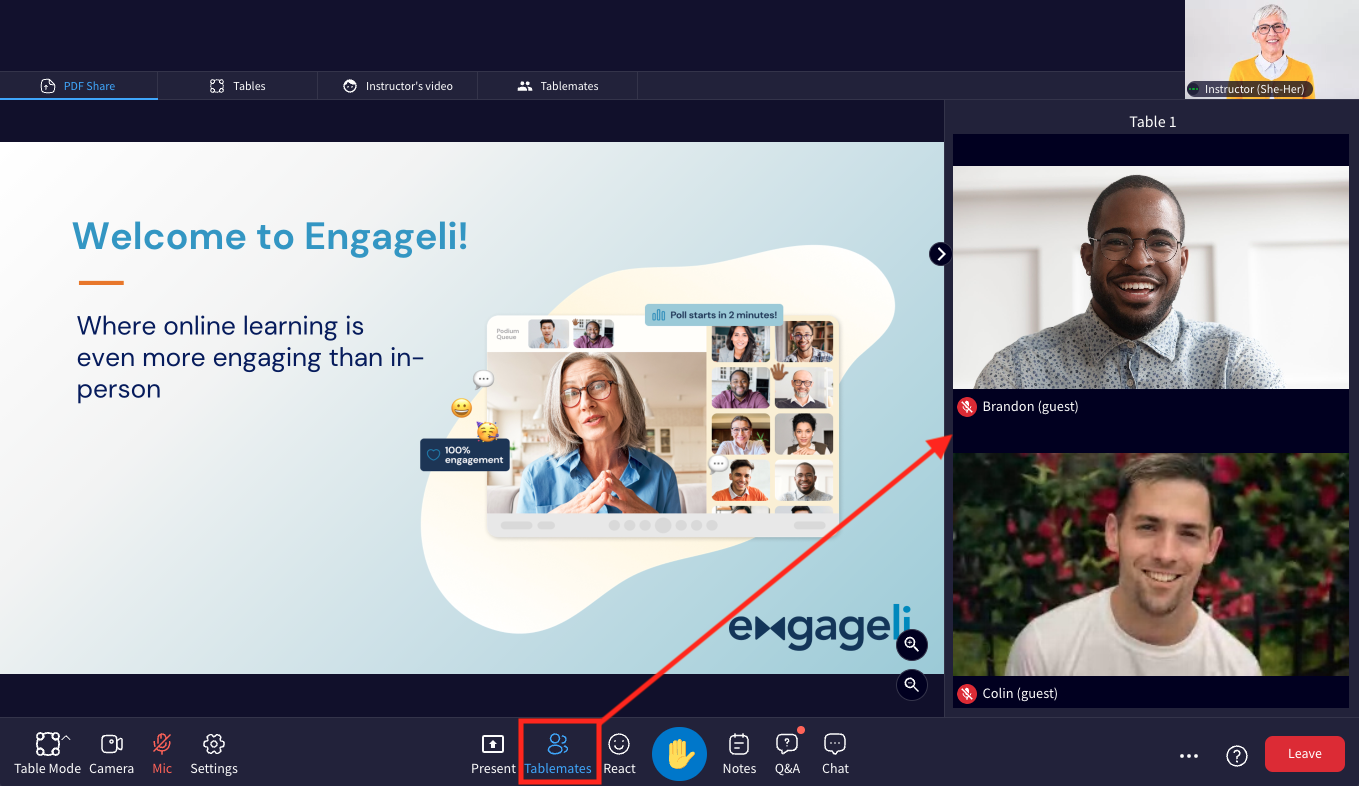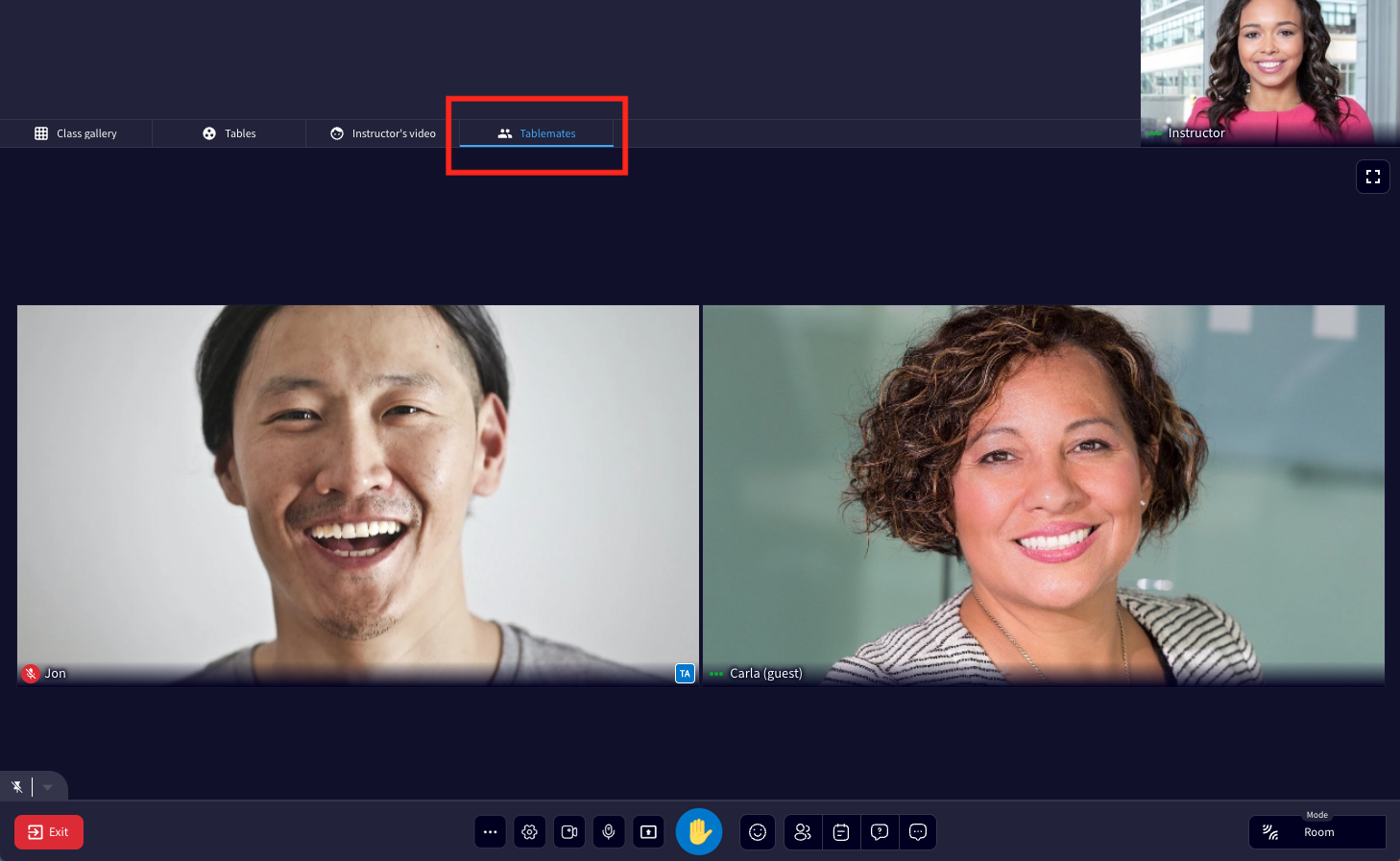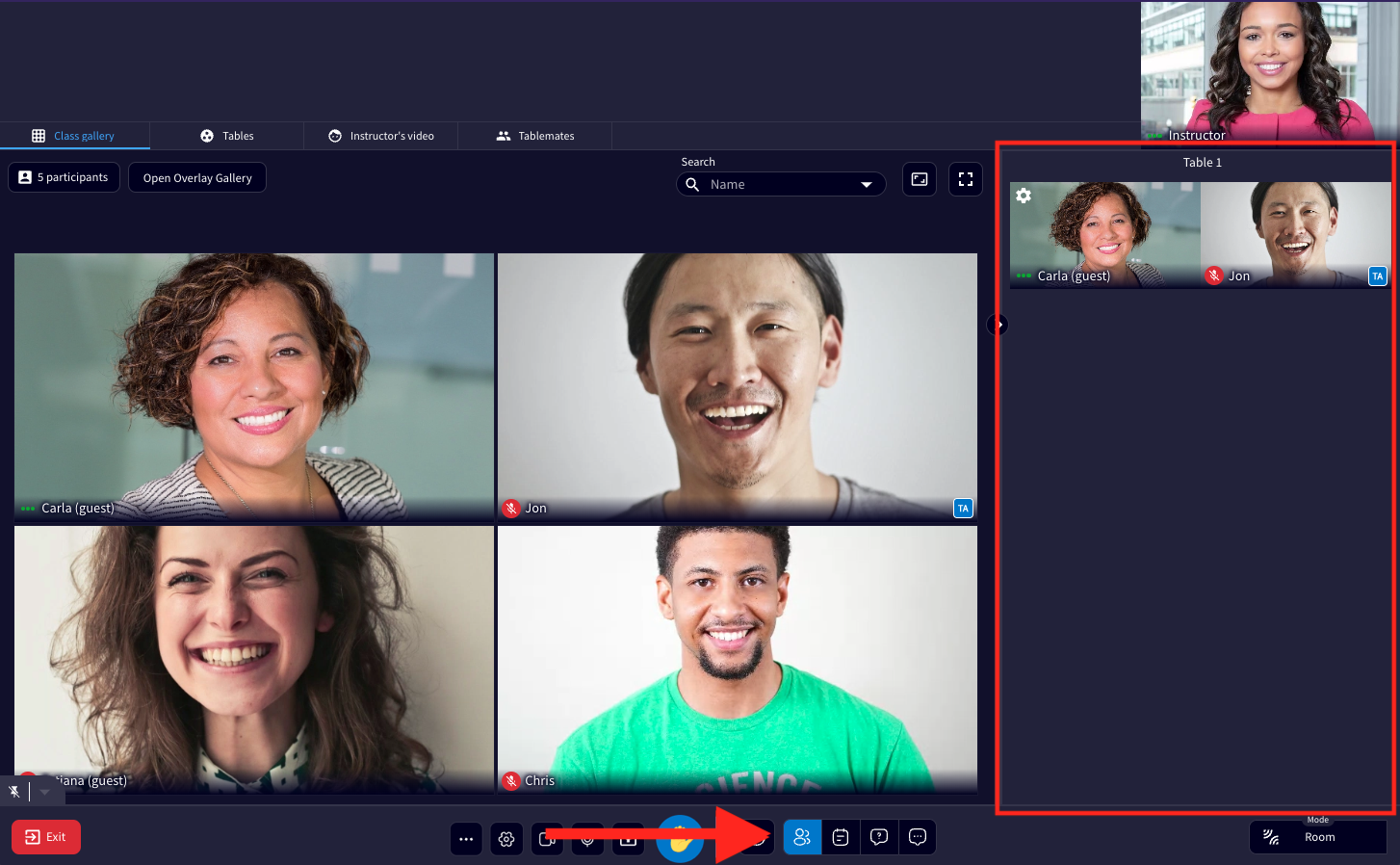 Need more help? Contact Support.