Engageli 2.1 and Engageli 3.0 differ slightly in appearance and certain features. Select the tab below for your version of Engageli.
1. In Engageli 2.1, under My View, select Tables. In Engageli 3.0, select the Tables tab.
2. Click the search bar to see a drop-down list of all the class participants.
3. Type a name to search for a specific person.
Note: You can search in both the tables and list views.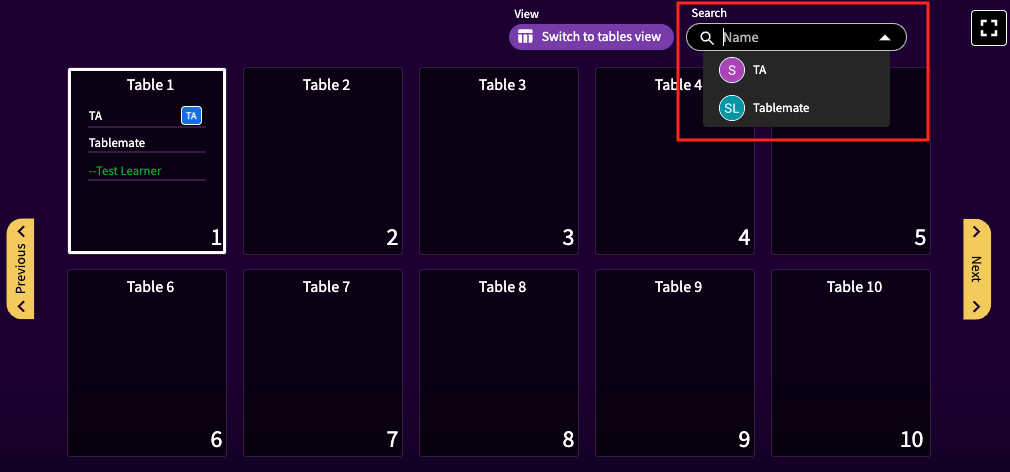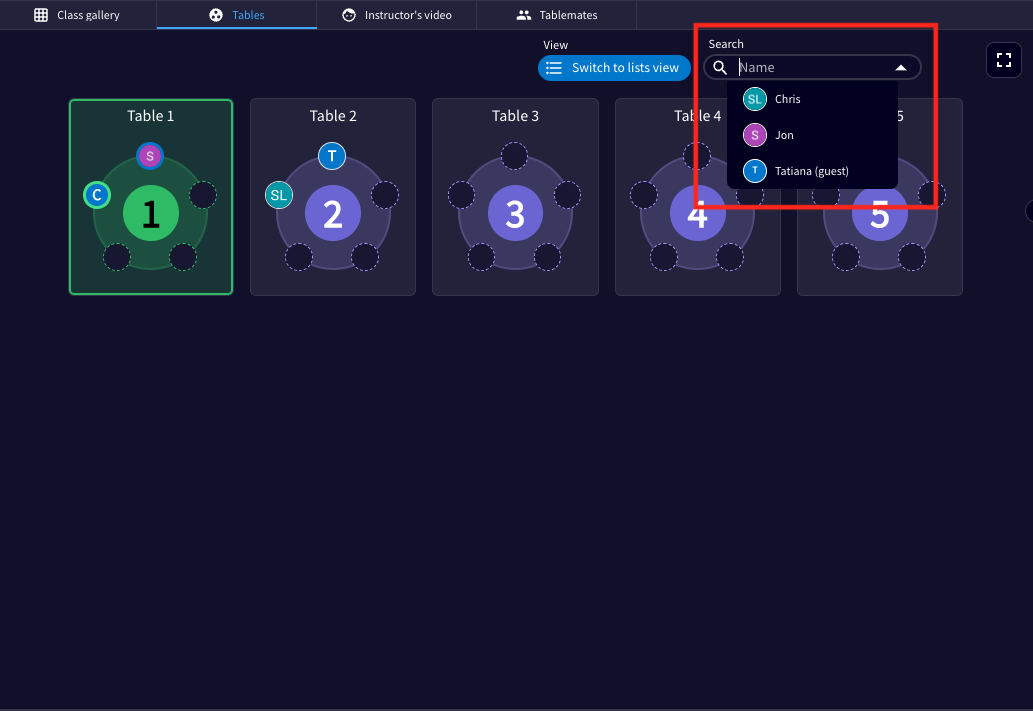 Need more help? Contact Support.