Engageli 3.1 and Engageli 3.0 will differ in appearance and some functionality. Select a tab below for your version of Engageli.
Instructions:
1. Select the Tables tab.
2. Click the search bar to see a drop-down list of all the class participants.
3. Type a name to search for a specific person.
Note: You can search in both the tables and list views.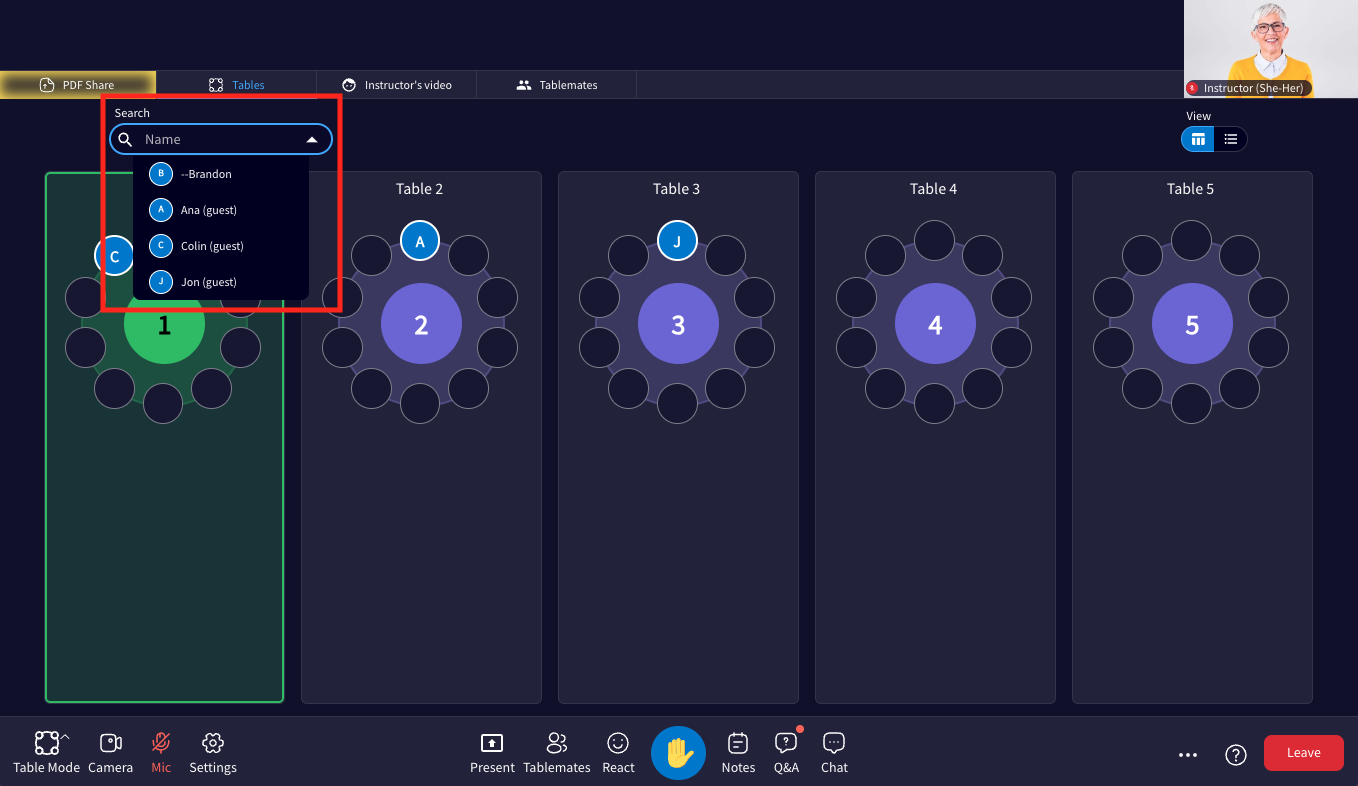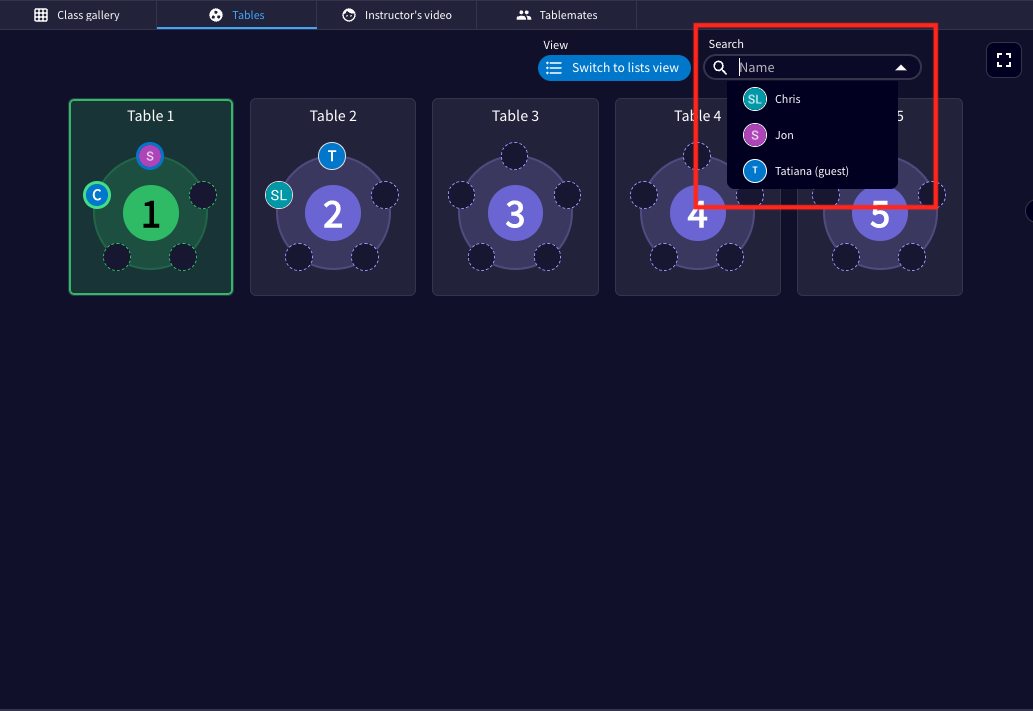 Need more help? Contact Support.