An Engageli classroom opens with 5 tables, each with 10 seats, by default. As the tables fill with learners, more tables are added automatically. However, you can manually add tables 5 at a time with no more than 40 recommended.
Instructor Application
Instructions
1. Navigate to the Tables view, and select the Actions menu.
2. Click Add 5 tables.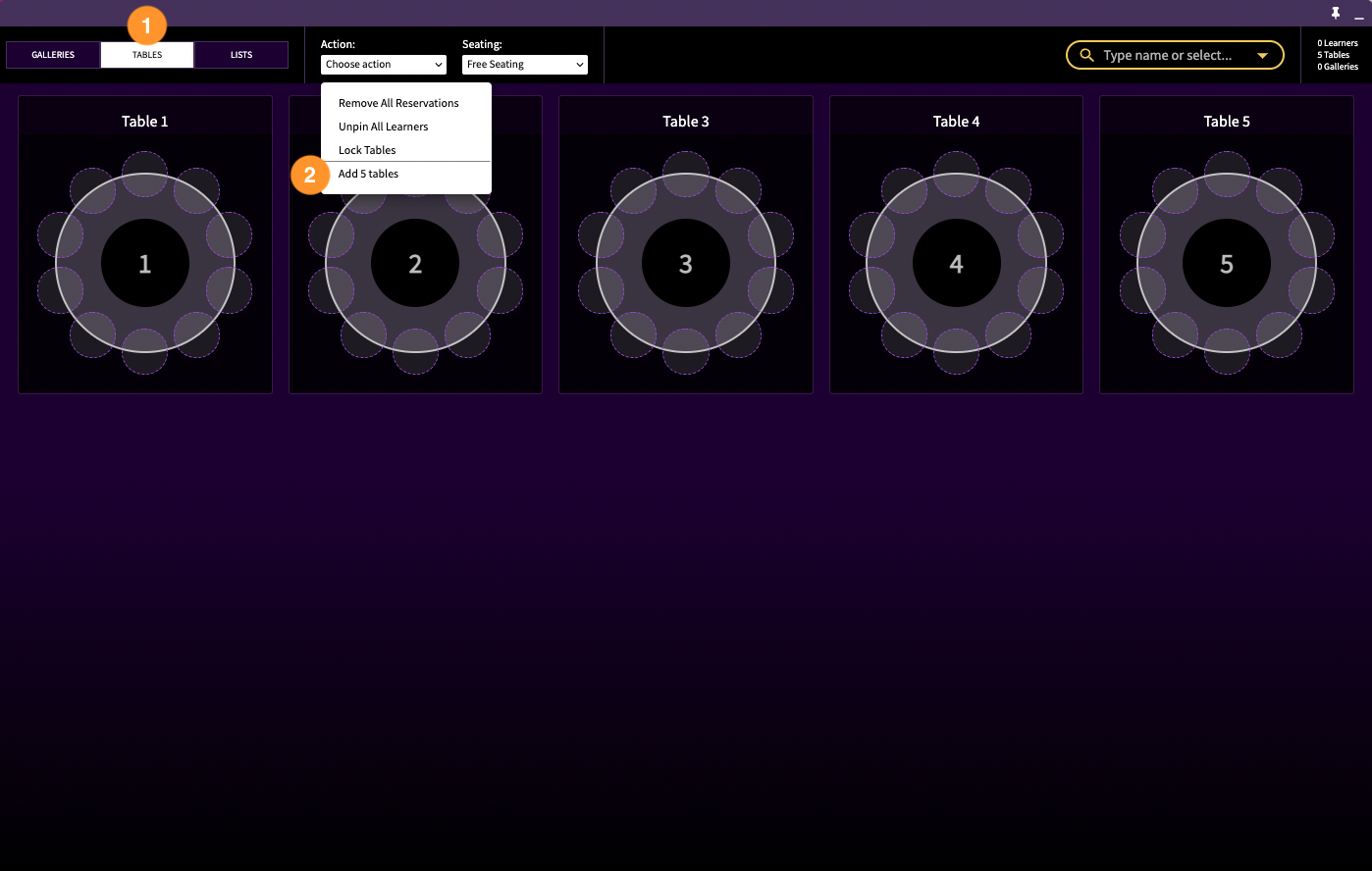 Browser
Instructions
1. Under My View at the bottom of the screen, select Tables.
2. Click Add 5 tables at the top of the screen.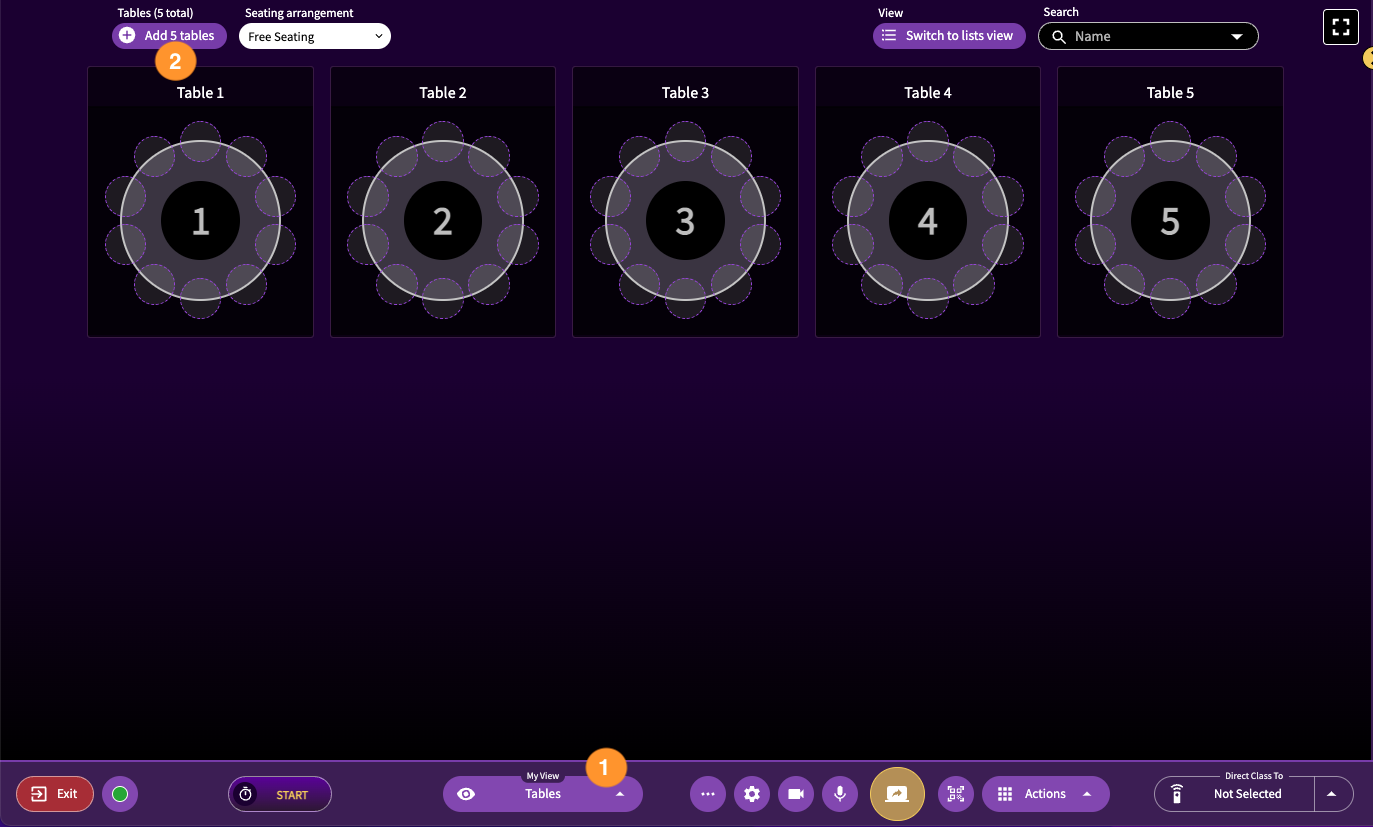 NOTE: At this time, you cannot remove tables that have been added to the classroom.