Use the keyboard shortcuts below to do certain actions without a mouse or trackpad.
Follow the instructions below to view the shortcuts within the classroom:
Engageli 3.1
1. Click the Help Menu in the bottom right corner.
2. Click Shortcuts.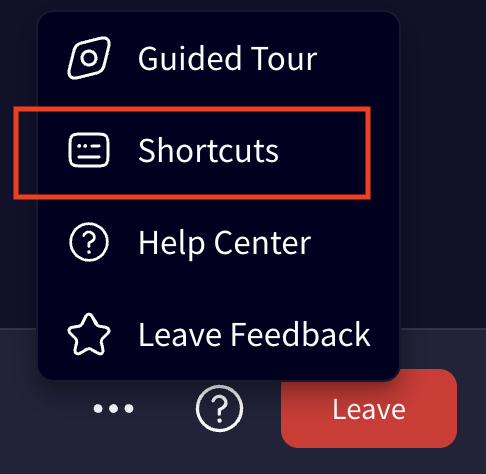 Engageli 3.0
1. Click the More Actions (three dots) menu at the bottom of the screen.
2. Select View Keyboard Shortcuts.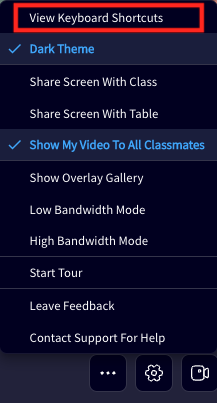 3. To use a keyboard shortcut, press and hold one or more of the modifier keys and then press the last key of the shortcut. Common modifier keys:
Command or Cmd ⌘

Shift ⇧

Option or Alt ⌥

Control or Ctrl ⌃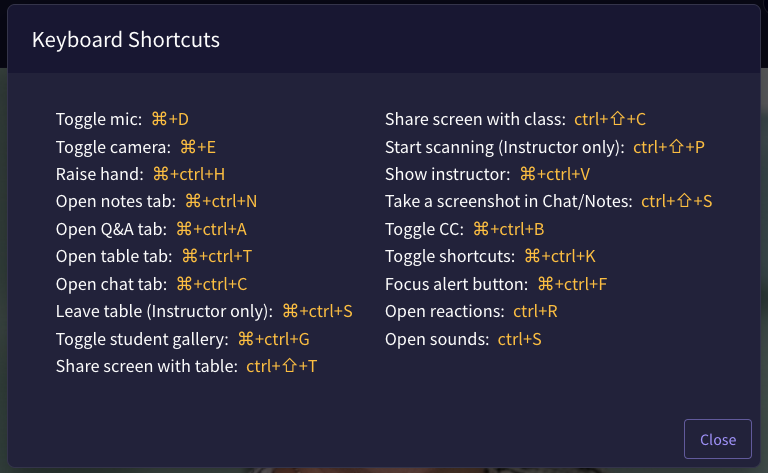 Note: You will see the keyboard shortcut appropriate for your computer: Windows or Mac.
Need more help? Contact Support.