Taking notes can make it difficult to stay engaged and follow along with a class presentation or discussion. With Engageli's Notes feature, you can:
Take screenshots of what is being shared via screen share, PDF file live share, or whiteboards

Annotate the screenshots to reduce the cognitive load with note taking.*
Note: No one can take screenshots of the Class Gallery or Table view, to protect learner privacy.
Engageli learners always have access to the Notes feature in the live session and in the Playback Room. Browser-based instructors can also take notes. The Notes are private, downloadable for future reference, and persist between live sessions and the Playback Room, so you will see them each time you log into an Engageli classroom or Playback Room to watch recordings.
Instructions
1. To take notes, select the Notes icon at the bottom of the screen.
2. Type in the Start typing field, and then either hit return or enter on your keyboard or click the send icon to add your note.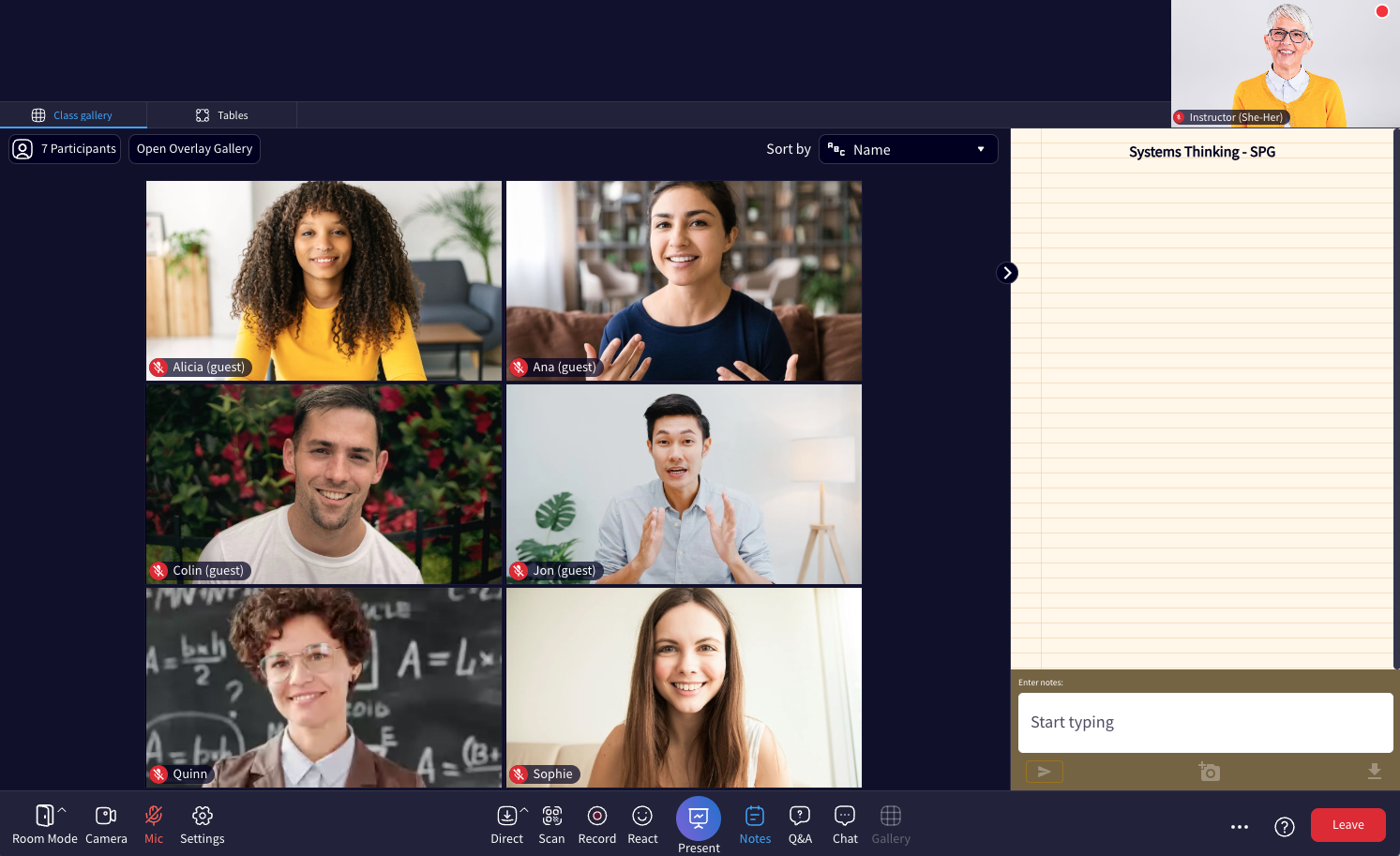 3. Click the camera icon to take a screenshot of a shared screen or presentation.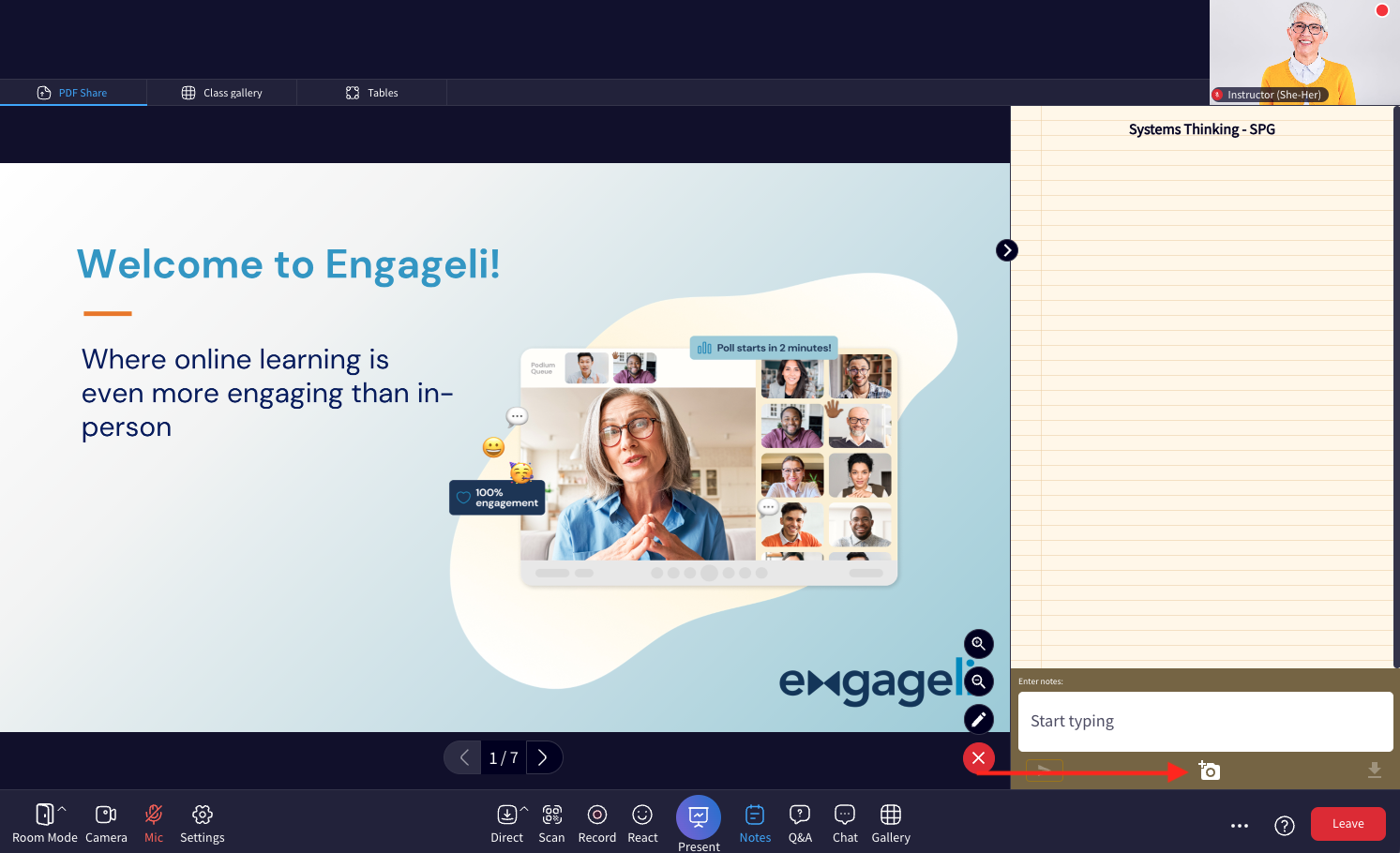 4. Hit Click to annotate to highlight, add text, or other notations to the screenshot.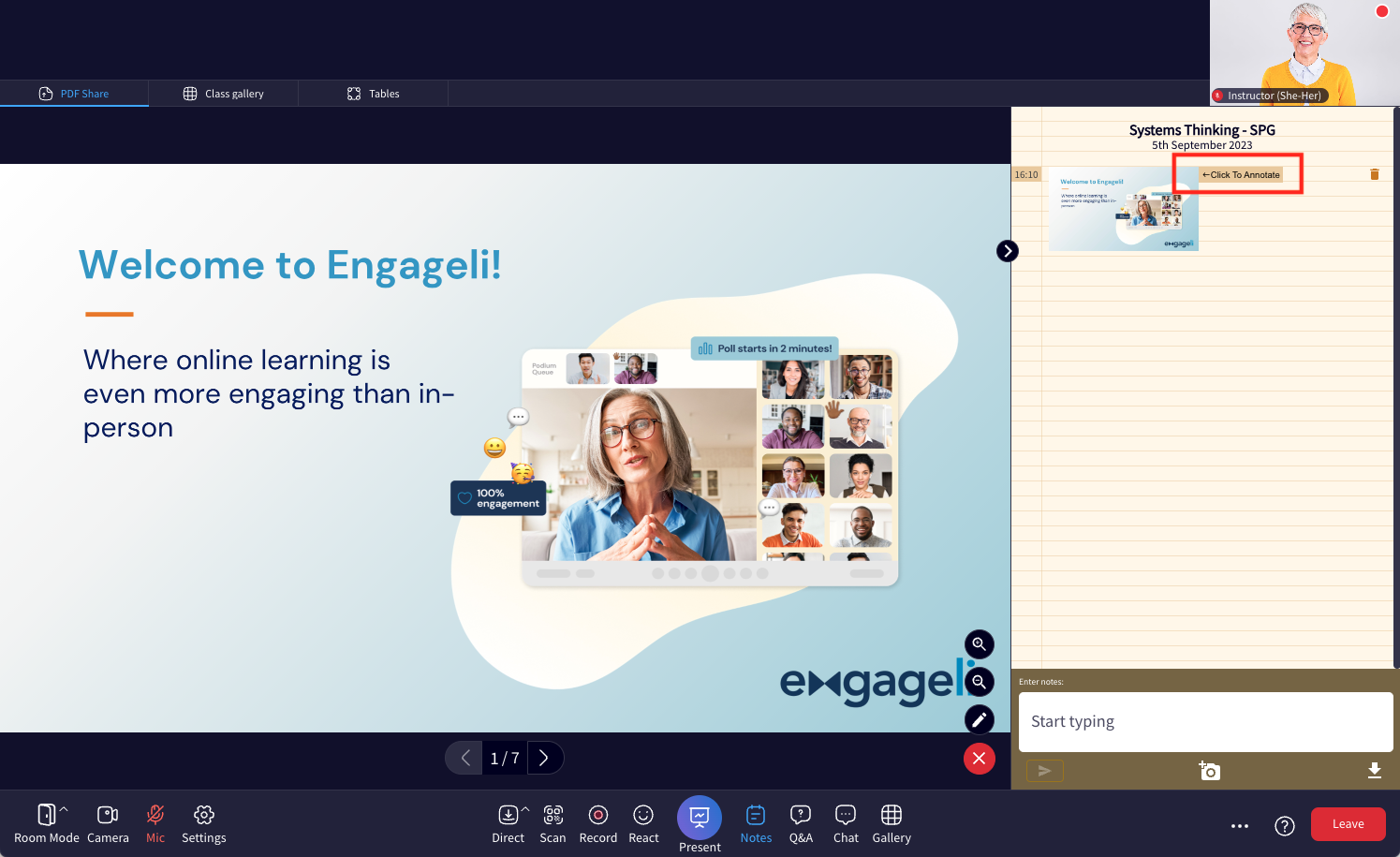 5. Click Save & Close to save your annotations.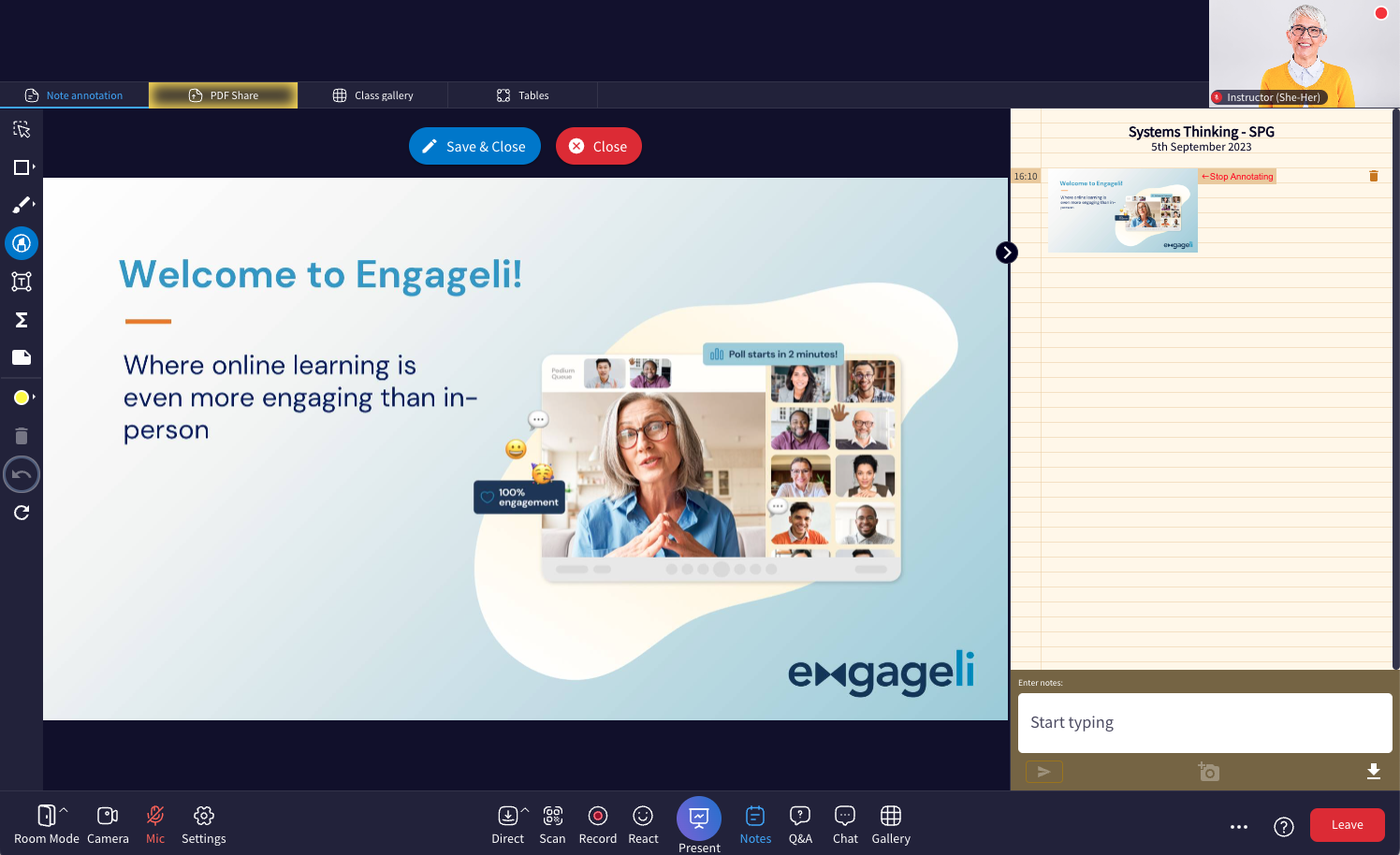 6. Click the download icon to export your notes as a .docx file.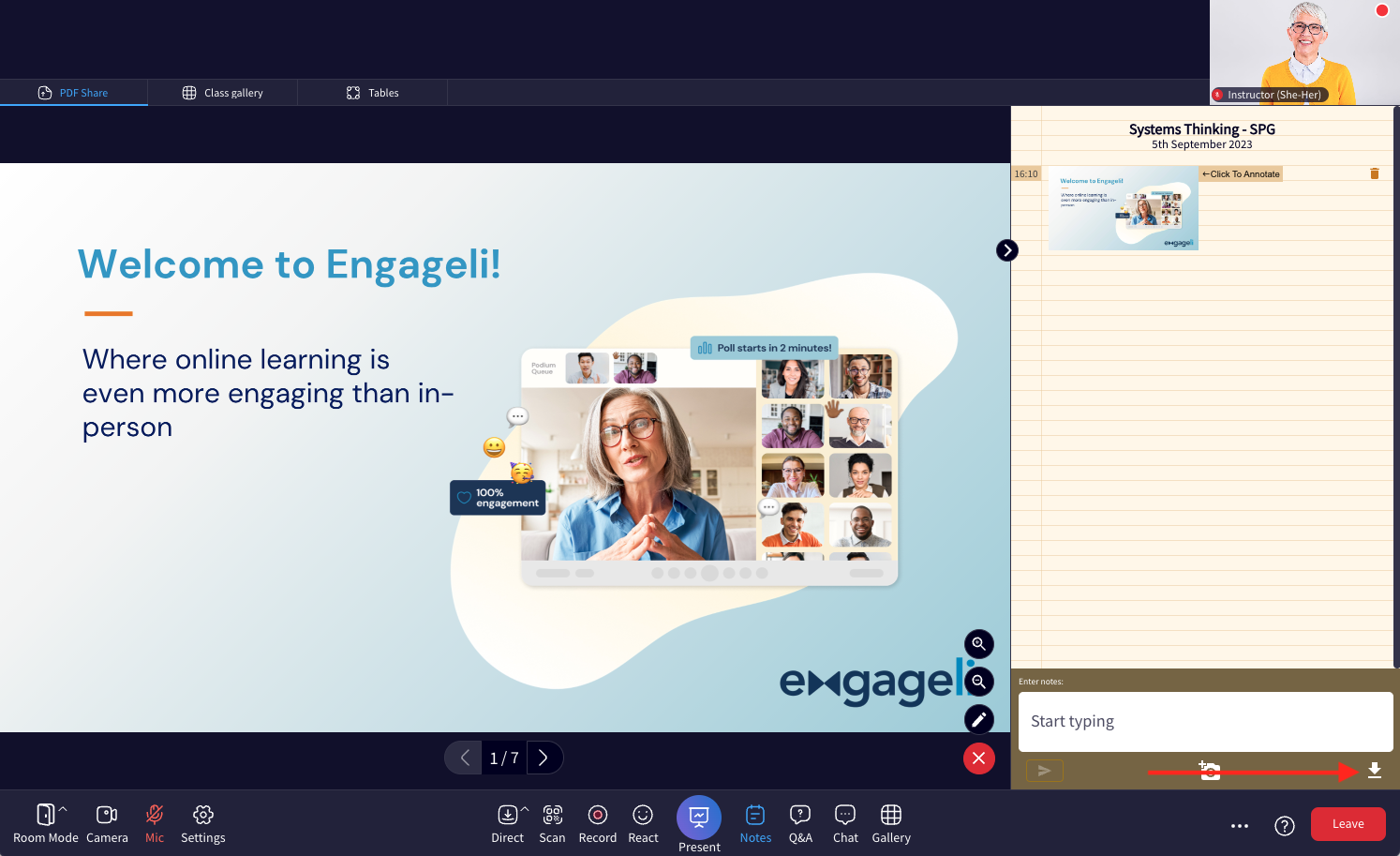 Notes:
A timestamp is displayed next to each note taken so you can easily find your place when later watching class recordings.

You can delete entries by clicking the trash bin icon to the right of the notes.
*Flanigan, A. E., & Titsworth, S. (2020). The impact of digital distraction on lecture note taking and student learning. Instructional Science, 48(5), 495-524.
Need more help? Contact Support.