The Show clips feature allows instructors to play videos during class using YouTube links or uploaded videos.
To stream a video directly from YouTube, you can add the link to the Content Manager before class or enter the link during the live session. When playing YouTube clips, you have to unmute the video player to allow learners to unmute the players on their screens so they can hear the video. You will see a notification reminder about this at the top of the screen.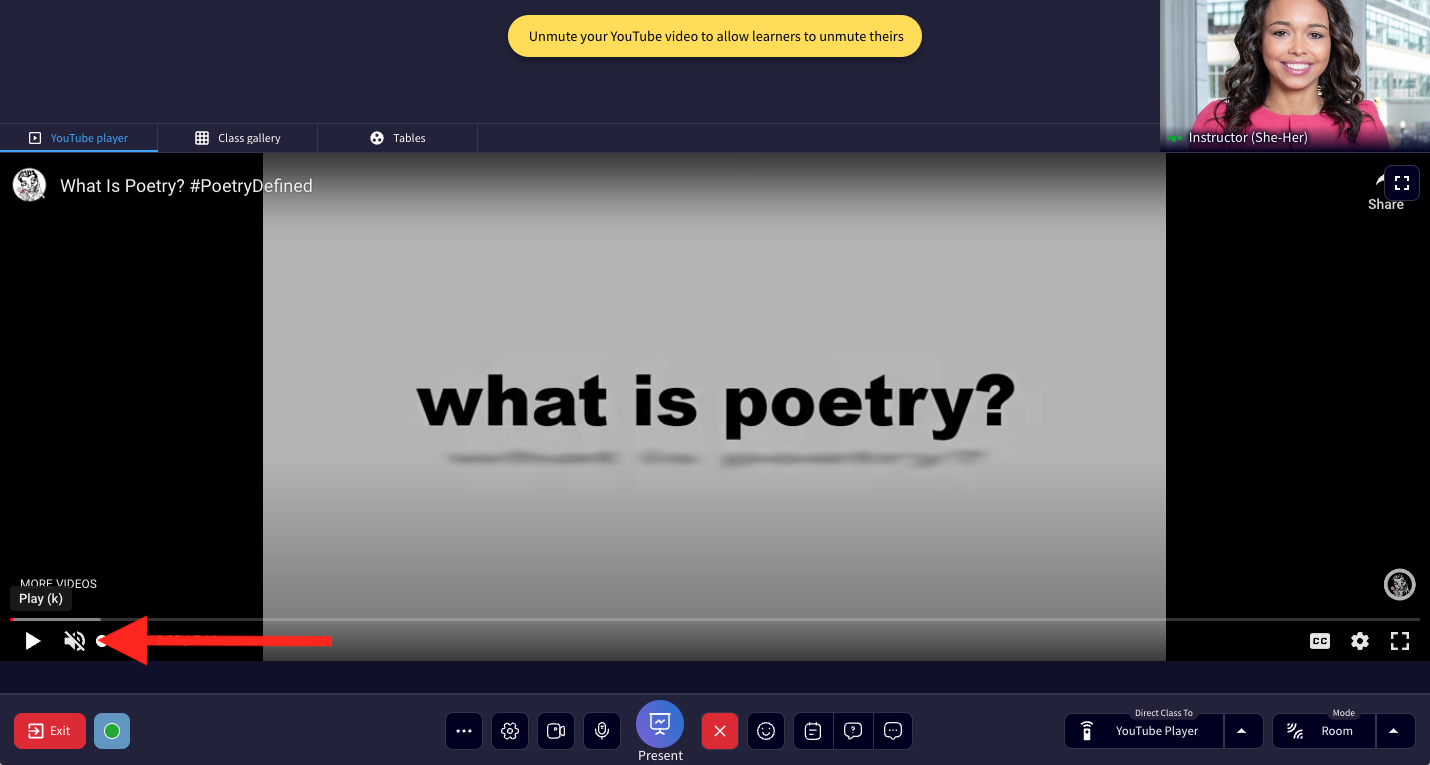 To show an uploaded video, you have to first upload it to the Content Manager. When you show the video in class, the audio for all class participants will be muted. Unlike with streaming YouTube clips, you don't have to unmute the video player and won't see a notification reminder.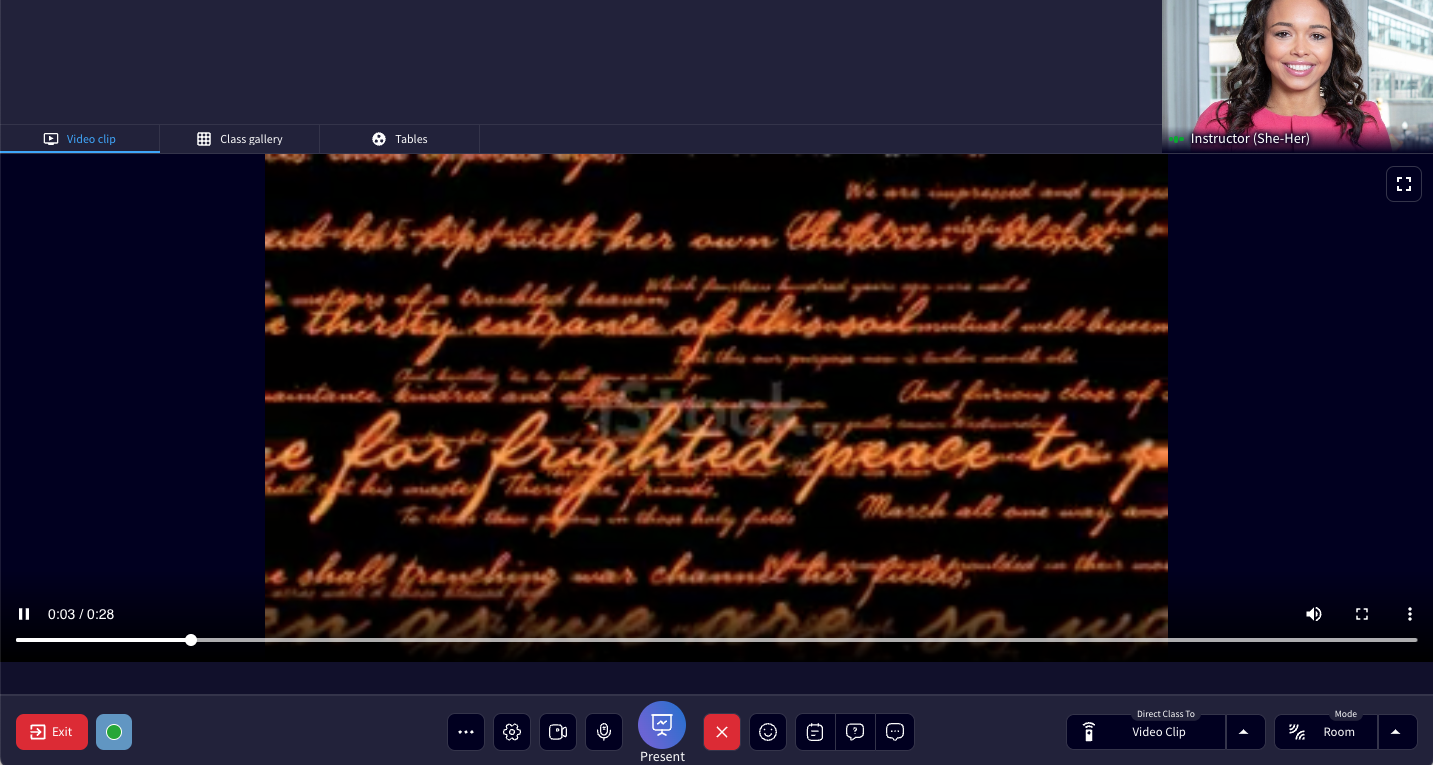 While showing YouTube clips or uploaded videos, you have the ability to start, pause, fast forward, or rewind any video. You can also speak over the video audio if you want to call attention to something in the video.
Need more help? Contact Support.