To activate an Engageli Tag in your presentation, click the Activate Tag icon to right of the Present button in the bottom toolbar.
Screen Share Presentation
PDF Live Share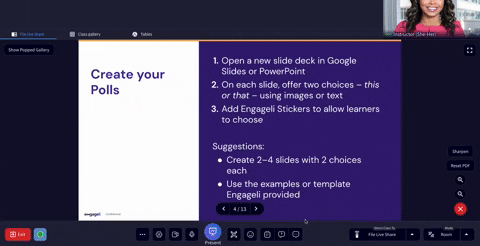 Click here to learn more about Engageli Tags and how to turn on the auto detection of tags included in PDFs shared with the PDF Live Share.
Need more help? Contact Support.